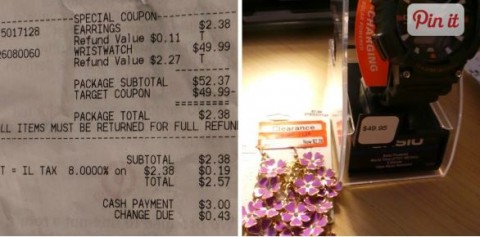 :: This appears to be still working for people! :: 
This is a hot deal that had a lot of confusion surrounding it at first because we were pretty sure it was a glitch that would get pulled, but Target is honoring the deal and even encouraging people to call corporate while in the store if they have issues with it.
If you have the Target Mobile App, you should find a BOGO Accessories Item (Jewelry, Watch or Sunglasses) up to $58.99 under "Mobile Coupons" – if you don't have the app, you can get the coupon by texting OFFERS to 827438 or signing up HERE with your mobile number.
Then head to Target to grab your deal items and the coupon takes off the higher priced item! Some people are saying to have the cashier scan the lower priced item first, then the higher, then the coupon, but Target is saying it should work no matter what now for the higher priced item to be the free one1 Target it regularly commenting on their Facebook page confirming this is the case.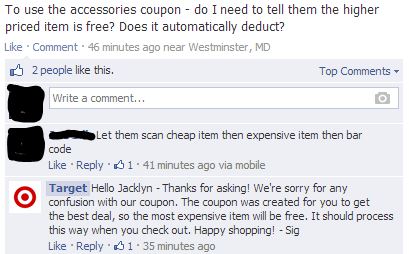 And if for some reason you still have problems, Target is even offering up a customer service number to call while you are in the store to get help.

(Thanks The Real Frugal Divas!)