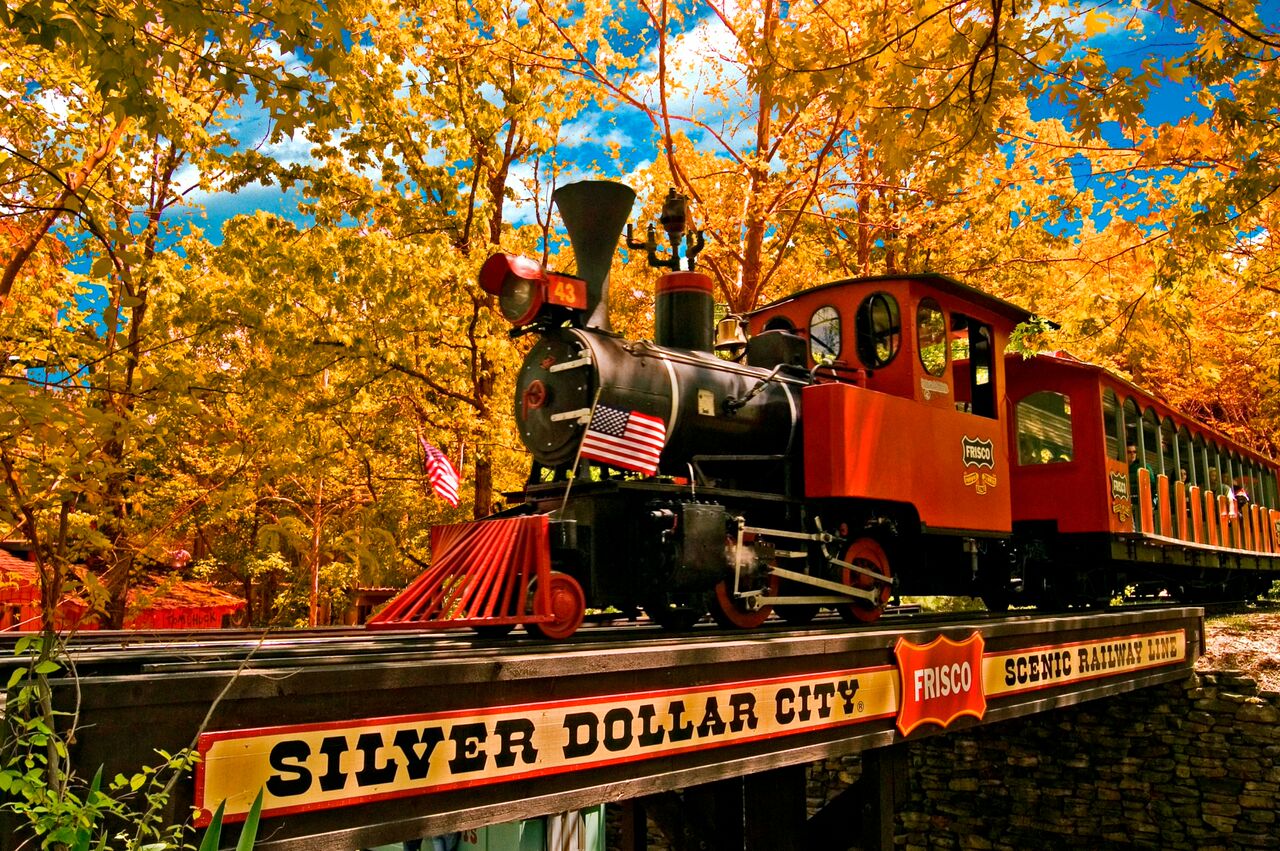 If you're looking for a road trip and exciting things to do this Fall then be sure to check out the National Crafts & Cowboys Festival happening September 13th – October 28th in Branson, Missouri! Now I know that may seem like a doozy of a trip but there is SO MUCH to do in Silver Dollar City this time of year too! Plus ont he road trip you can see all the leaves changing! (This may be the highlight of fall for me)
Annually this event draws over 300,000 people!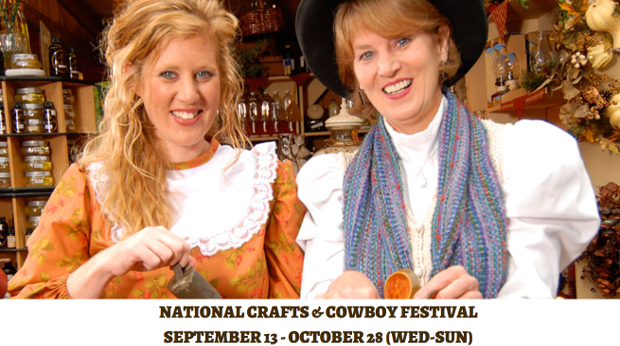 Here's a bit more about the festival:
The festival presents a Wild West Show with trick riders, ropers and a world-champion
Native American Hoop dancer; Western music; a barn dance, and 125 visiting craftsmen.
Best of Missouri Hands juried artists demonstrate their art and fall harvest foods are served up September 13 – October 28 at the Branson, Missouri theme park.
Western music with groups including The Malpass Brothers, The Home Rangers, Belinda Gail and Kristyn Harris, 2016 Western Music Association Entertainer of the Year.
*Silver Dollar City's Wild West Show features trick riders, Native American dance with 8-time World Champion Native American Hoop Dancer Nakotah LaRance, comedy canines, and trick roper and bullwhip artist A.J. Silver.**
This year they are offering something brand new! The nation's pioneer culinary heritage comes to life with campfire cooking and cowboy cuisine, including Cowboy Beef Stew and Dutch Oven Desserts.
During An Old Time Christmas, Silver Dollar City is open Thursdays – Sundays, plus Wednesdays Nov. 22 and December 20, and open after Christmas Dec. 26-30

If you are looking for something super festive for Christmas and the holiday season, Branson has you covered again in Silver Dollar City with the An Old Time Christmas Festival! (This festival runs from November 4th – December 30th!)
Here's a bit more about this festival too:
Christmas in Midtown, with towering light displays 9 stories high, animated figures in lights, and 1.5 million additional lights, bringing the park total to over 6.5 million lights! Christmas in Midtown is our largest single lighting expansion in the past 20 years of this festival.
Featured in USA Today, CNN Travel, The Travel Channel and Good Morning America, is even bigger and brighter this year with an all-new area:
Things to Do at An Old Time Christmas:
Rudolph's Holly Jolly Christmas Light Parade, led by the most famous reindeer of all, features musical lighted floats with 200,000 lights accompanied by 33 costumed characters.
Rudolph's Christmas Town, where kids can meet Rudolph, Clarice and Bumble, also includes activities from Reindeer Games to cookie decorating.
Two original musical productions present Broadway-style experiences, with elaborate sets and talented casts: It's a Wonderful Life, adapted from the Frank Capra classic, and the acclaimed production A Dickens' Christmas Carol.
Tinker Junior's Toy Shop is an interactive show for kids featuring a 12-foot talking and singing Christmas tree.
Kids can meet Santa in Santa Claus Lane, illuminated in colorful lights.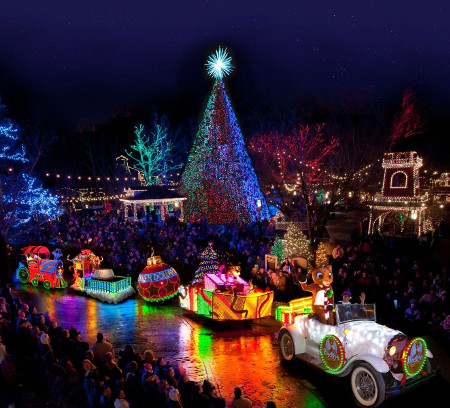 New this year: Christmas in Midtown, a 70,000 sq. ft. area filled with new light displays 9 stories high, including 30 angels, animated reindeer pulling a sleigh, 3 light tunnels, two 40-foot long moving trains, dozens of stars and snowflakes, and a 50-foot tree, all created at Silver Dollar City. Christmas in Midtown, the largest single lighting expansion to date in the past 2 decades of the festival, adds 1.5 million new lights, bringing the park's total to 6.5 million lights!