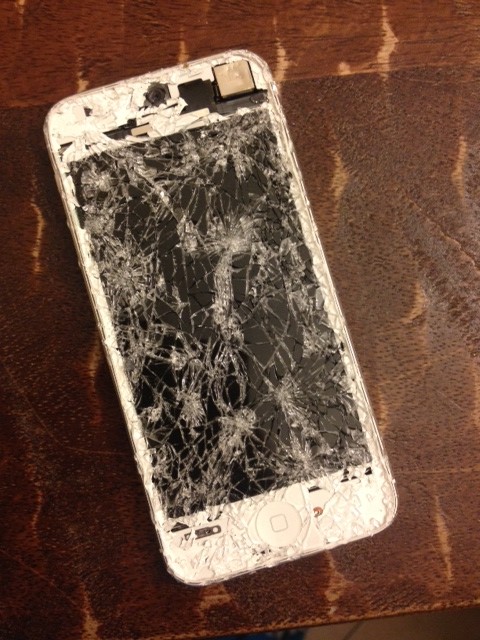 Can we please have a moment of silence?
If you have tried to call or text me in the past 12 hours, I just want you to know that I have a good excuse for not answering. See the above evidence. Also known as my Christmas present from my husband.
Just incase you were wondering, the "Find my iPhone app" actually works. We spent all night pinging my phone and never found it. Put the kids to bed and stood on the porch to try one more time at 1:00am and heard a faint pinging.
Started following the sound down the street in my cookie monster footie P.J.'s and about a block away found it in the middle of the road.
Sad day.
This post may contain affiliate links.