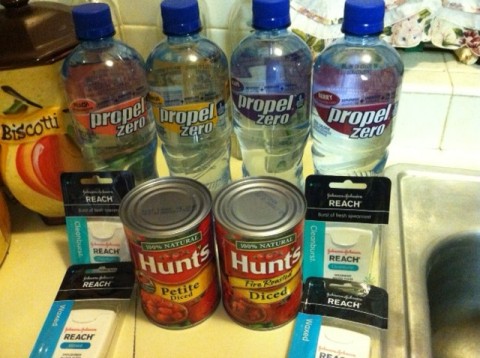 Reader Melinda spent only $3.43 for everything above!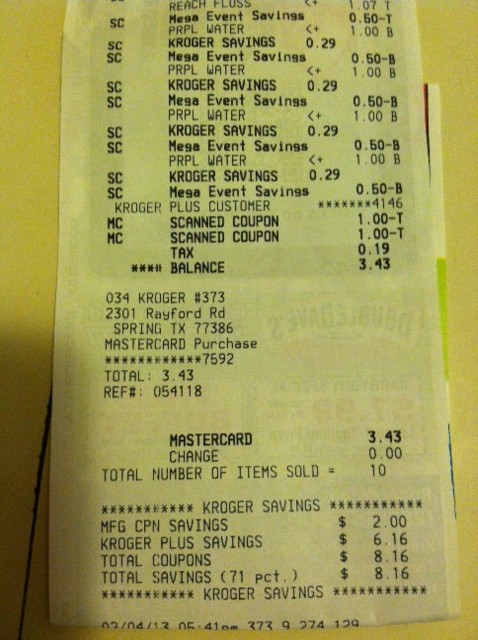 Melissa used 2 coupons on the floss, $1/2 Reach Floss or Access Product, exp. 2/6/13 (SS 01/06/13). She got back a $3 catalina for the 4 packages of floss.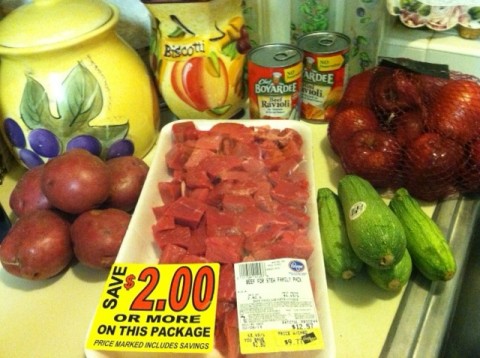 Then she turned around and bought what you see above. She used the catalina from the previous purchase and another $4 catalina from another day to help pay for the meat!
This is a GREAT example of using catalinas to create a sale or coupon for items that you don't have!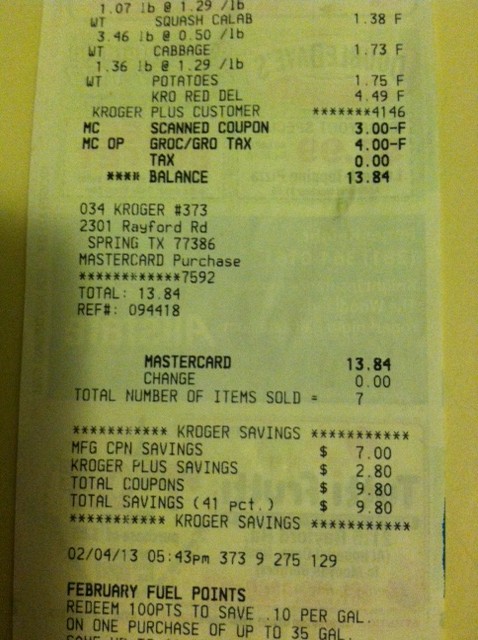 From Melissa: 
This is my small trip to Kroger today.  Bought 4 Reach floss, 4 propel waters & 2 Hunt's tomatoes.  Before coupons and mega-bucks total was $11.59.  Used 2 – $1/2 coupons and mega rewards brought total down to $3.43 and I received $3 catalina for the floss. Savings of 71%
2nd purchase I bought stew meat, bag of apples, red potatoes, cabbage, squash & 2 cans of ravioli.  Total was $20.84, used $3 cat from 1st purchase & $4 cat from prior purchase.  Savings of 41%
This post may contain affiliate links.