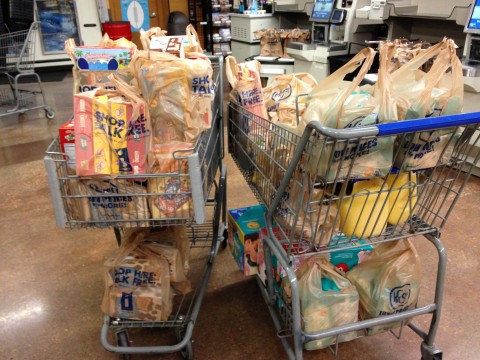 This was my grocery trip the other night, I bought a lot of cereal as it is priced so good and we were really low. I can't even tell you how long it took to check out. I thought I was going to strangle someone. Having only self check out's open at 10:00pm makes me crazy! Anyway, it probably evened out with the fact that I was by myself and didn't have any kids with me!
My store had a lot of good clearance, you can see my $.79 Cover Girl Mascara finds over HERE. They also had all the Horizon Organic milk marked at $.25 ( they are normally $1) my kids love them and I don't buy them often. Priced at $.25 that is basically the same price as Capri Suns so I grabbed 4 cases. There was still a lot more if anyone needs any.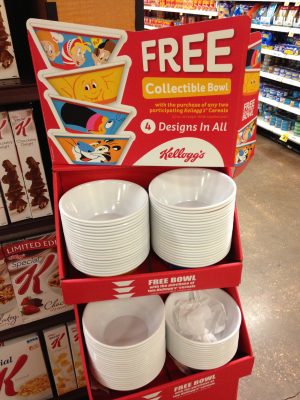 My Kroger had a stand with these cereal bowls. You get the bowl free when you buy 2 boxes of Kelloggs cereal. The weird part is they don't tell you which cereal, but I bought the cereal on Mega Event and I got 4 bowls free.
There is STILL clearance Holiday cookie dough. They are priced at 2/$.99!
Finally, remember the FREE coupon for the Good n Natural bars from last week in the paper? Mine had them today and I was able to pick up 7 for free!
Pin It
This post may contain affiliate links.