Whether your little one just started crawling or you just need some cute leggings to go with that outfit right now you can get FIVE Free Pairs of Baby Leggings! Baby leg warmers are such an in thing and make diaper changes so much easier than pulling pants on and off a squirmy little one.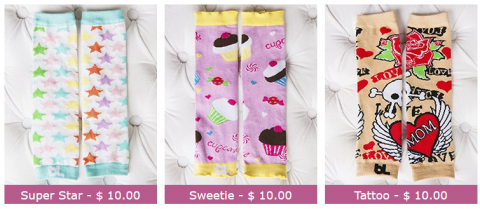 Just go here and select any 5 pairs of Baby Leggings  – use code SHOPHER1 to get them for free and just pay shipping. These are also great as baby shower gifts or for photo shoots! Plus after your first five pairs you can pay just $2.00 each for any extra pairs you want!

After a few weeks or less your super adorable new FREE Baby Leggings will arrive! These are a great idea for those new moms or moms to be (think Baby Shower Gift!) plus its a great gift to send to someone if you are too far away to attend baby showers etc.