Since yesterday was a Holiday and things were weird and people were busy with kids, I didn't want you to miss the winner of the Michael Angelo's Giveaway!
The results are in…
MEAT Won! It wasn't even really fair, this is the Superbowl after all!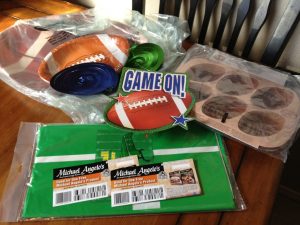 The winner of the giveaway and all the really cool stuff and FREE Lasagna is…..
Amy F. saffie23@
Congratulations Amy! I hope your team is playing in the game. Mine sadly is not, but they made it really far this year!
Make sure to check out Michael Angelo's for all your Superbowl menus. They are REALLY a great company to work with, family owned and operated. But more importantly, their food is good and fresh!