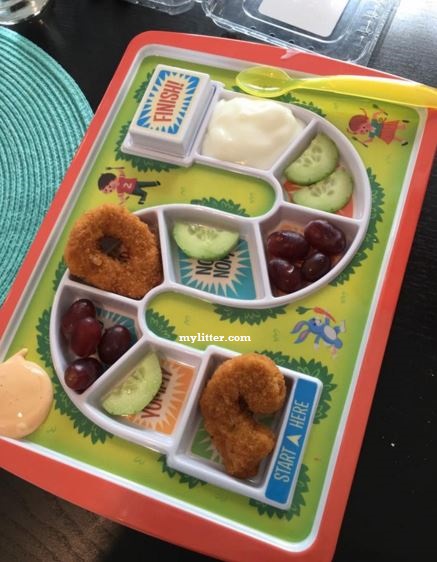 I was scrolling through Facebook tonight and saw this plate in my feed. How awesome is this picky eater plate? At the end of the "dinner game" your picky eater gets to take the lid off to a surprise! You can put a little chocolate, marshmallow or other treat at the end. A very simple and fun way to get the kids to eat dinner! You can score one right on Amazon.
Of course, you can stick to the old fashioned way that we use at our house, which is "You can't get up from the table til you eat your dinner."


But this picky eater plate is so much more fun 🙂  Click >here< to score yours on Amazon!