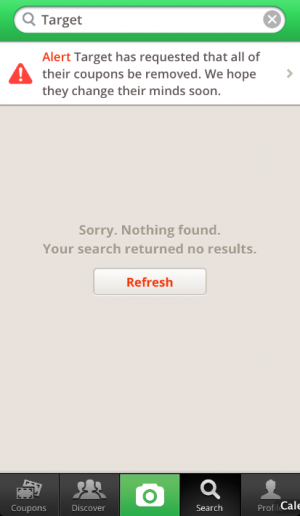 Well guys… if we could all pat ourselves on the back we should. Remember the coupon app that I talked about HERE that was promoting coupon fraud and just didn't care?
TARGET MADE THEM REMOVE THEIR COUPONS FROM THE APP!
Awesome!
When people don't coupon the right way, and do fraudulent things, it hurts all of us. Way to go Target for demanding that they do the right thing. I am guessing that Kroger will be right behind!