:: They extended this sale until TONIGHT!::
I just got my box of darling clothes from Thred Up like 10 minutes ago! I got them with the $10 credit they are offering right now.
Thred Up clothing is used clothing just like shopping at a resale shop from your couch.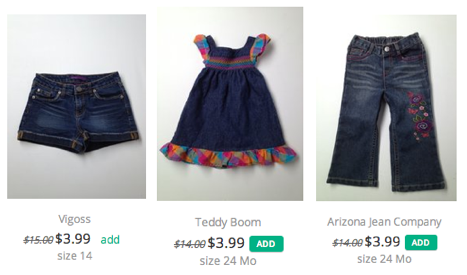 With my FREE $10 credit, I could get all this above for $1.97. Shipping is $6.95.
If you have already signed up and got your free $10, when you use coupon code SAVE10 you get free shipping on your first regular order.
Go HERE to get your FREE $10!
Don't forget that YOU can sell your used kids clothes and earn money or credit! When you order they will send you a bag in which you can place all the clothing your kids don't wear and you can send it back to them where they sell it for you!
This post may contain affiliate links.