If you're new to walgreens read my Walgreens 101 before heading out to the store. See all this weeks deals and coupons here. This week I'll be doing a scenario for the points, remember you wont earn points on items if you use your points to purchase them.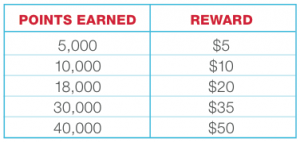 How are you adjusting to the new points system at walgreens? Are you saving your points up or using them as you earn them? I haven't decided what the best way to benefit from the change, I want to hear what you guys think about it!
In this points scenario you will spend $17.14 + tax, save $39.99, get $57.13 worth in products and earn points 5,000 = $5!
::POINTS/REGISTER REWARDS SCENARIO::
This post may contain affiliate links.