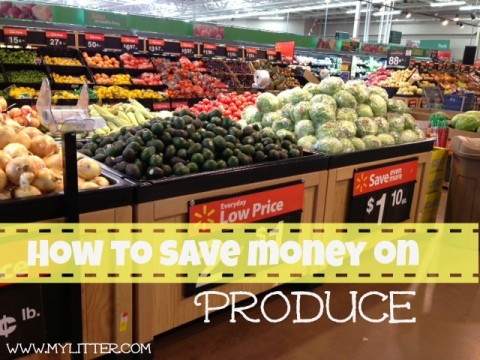 I wanted to write up a post on how to save money on produce for a long time. We just go through SO much produce all year round, that much of my food budget goes to fruits and vegetables!
Plus, what kind of Mother would ration produce from her children? This one has!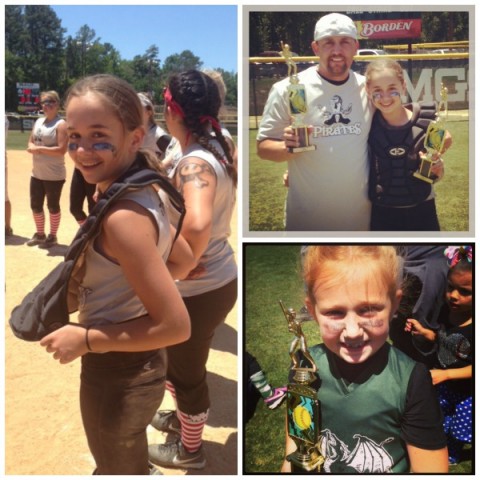 My kids play hard! They all play sports and they play year round. This past weekend we had about 12 different games and 2 tournaments. It is hot in Texas, again, almost year round. Water and gatorade are awesome but many times they just crave cold fruit! They have fruit and vegetables in their lunches each day, they have it as a snack after school, we have it with dinner and again for a snack…
Each morning we eat 1-2 cantaloupes, plus below is what I cut up this weekend to put in the cooler and take to the games. And there is always frozen fruit and fresh greens for juicing and smoothies.
There are also not very many coupons for fruits and vegetables! How do I save money on produce? A few different ways.
By finding some coupons. Target occasionally has Target store coupons for produce, WATCH for them! You can also type "produce" into the coupon database and see what is available. Here are some that are there today:
 $0.55/1 Fresh Express Packaged Salad, exp. 6/10/13 (SS 03/10/13)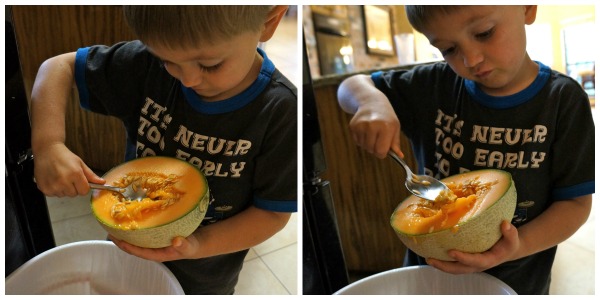 Find a discount grocer: Thankfully, we just had an Aldi's open near us and I have been able to get some awesome deals there. they are a little farther away, but worth the drive a few times a week.
Start a fruit and Veggie Co-Op: This might be scary, and you might not think about doing it yourself, but if I can do it you can easily! Find the closest grocery district and check the prices and quality of the different grocers, get a group together and develop a schedule. Click HERE for how we did ours.
Looking for Organics?: Many grocery stores carry a big variety now, so you can start there. Also check out Local Harvest to see what is in your area as far as farmers markets go. I LOVE farmers markets! The veggies and fruits always seem to taste better and look better! Let your kids pick out things they have never had before to try.
Farmers Market or Grocers Market: We have a number of farmers markets in our area. But if I want to do some driving I can head into downtown to the actual grocers markets where the restaurants and stores buy their produce. It is a really cool experience, and you can save a lot of money, but I just don't have the time to do it!
Start a garden: You can read about how that went for me in my mushroom compost post. Ok it did get better. See the beautiful produce above? That came from my garden one year. If you have the space and the time, I highly suggest it. First, it really does not cost you much. Second, it is good exercise, and third, it is soooo good for the kids to watch, take care and learn how to grow their own food.
Finally, when it comes down to it, I have rationed my kids. There is no reason for us to go through 8 pounds of blueberries in 30 minutes (true story) and 5 cantaloupes a day at $2 each! Sometimes I even have to hide stuff and bring it out when I can make sure we don't eat an entire bag of Cuties between the 2,4 and 6 year old before the big kids get home and have some!
I would love to know what you do to save on produce!?
Pin It