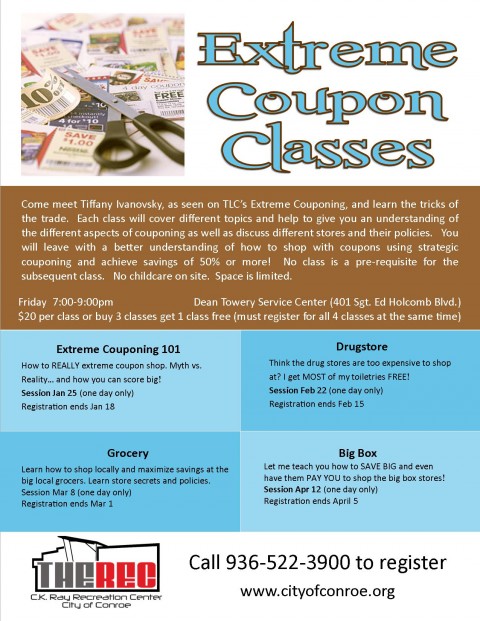 :: This is TONIGHT, you can still register. I will have a few binder's I can sell after if you were wanting one:: 
The DRUGSTORE class is TONIGHT! You can still register! Learn how to shop at CVS and Walgreens!
Coming up in January, the city of Conroe in TX. there will be a series of coupon classes that you can sign up for. You can sign up for all 4 and save some money, or you can do 1 at a time.
For more information call 936-522-3900 or go HERE.