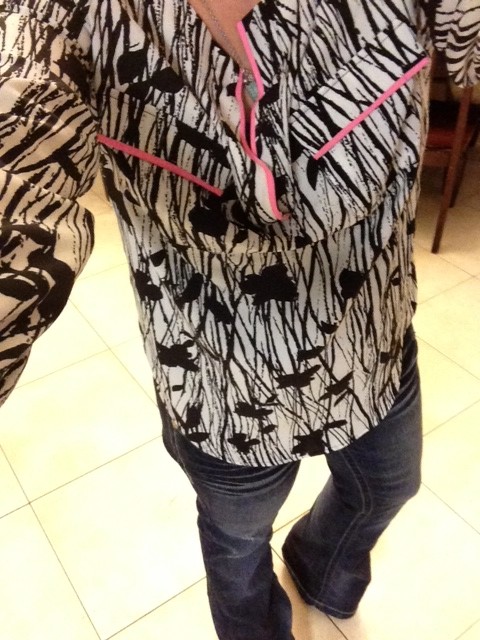 Last night on Facebook I was asking for votes on jeans or leggings with my new shirt I got (30% off at NY & Co.) and was trying to find something to wear to a meeting I had.
The jeans ended up winning!
Just because I am too old for leggings and I felt naked in them!
I LOVE these jeans! They are the ones I posted from Amazon last month for $19.99 (was $55) and ship free with Amazon Prime or a $25 purchase. They are called Wallflower and are the juniors. I get the 13-15′s and if possible I get the short ones. I think I have even squeezed into 11′s but it isn't fun
They also have junior plus sizes HERE. These are the most comfortable jeans, I really do love them!
My entire outfit cost $65. Shirt $24 NY&Co. Jeans $19.99. Borne Shoes $20 Clearance. Necklace $4 Daily Deal site.
This post may contain affiliate links.