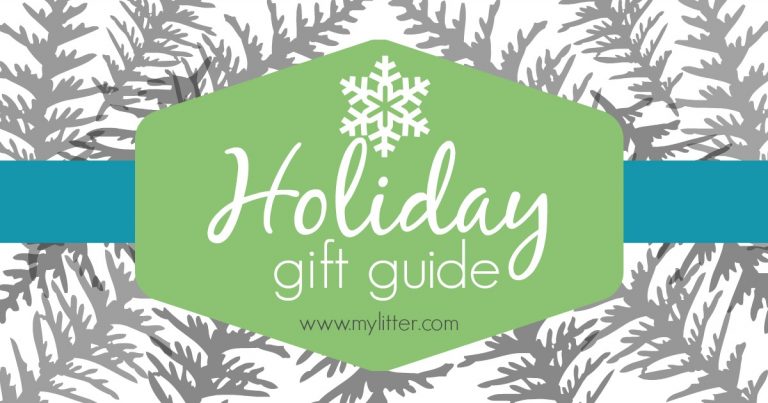 MyLitter Holiday Gift Guide 2017
Finding the perfect gift for that special someone can be hard – it's easy to get overwhelmed with options!
We've put together our annual Holiday Gift Guide with some great brands and products that will make perfect gifts this holiday season. You'll find gifts for everyone in the family, from the kids to the grandparents.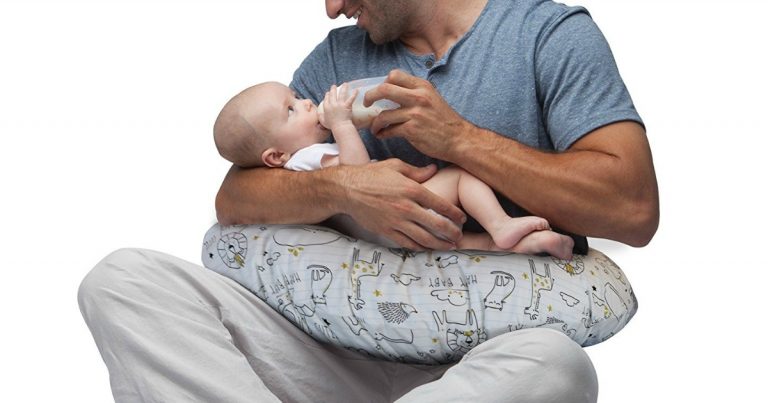 Boppy Nursing Pillow and Positioner
This was far and away my favorite item when I was a new mom! Perfect for breast feeding or resting the baby on, this nursing pillow and positioner is a must for every new mom!
The original, award-winning Boppy Nursing Pillow celebrates over 25 years of supporting moms, dads and babies. This versatile nursing pillow lifts baby to a more ergonomic position for comfortable breastfeeding and bottle feeding, giving relief to your arms and back. Bond with your new baby by using the Boppy Nursing Pillow while you're breastfeeding or bottle feeding. In addition to breastfeeding and bottle feeding, the Boppy Pillow transitions to the perfect support pillow for different stages of development including propping, tummy time and learning to sit. The Boppy Pillow supports baby as it grows and develops and this multi-use pillow can be used for babies up to one year old.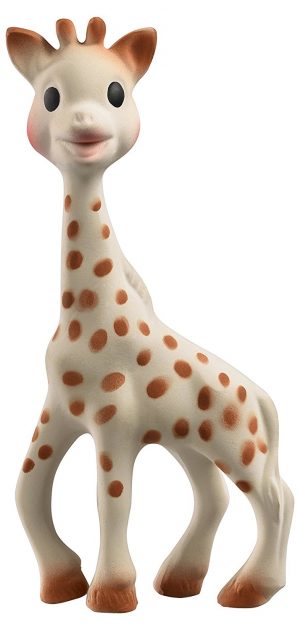 To me, there aren't a lot of MUST HAVE's when you have a baby… except diapers. And THIS Giraffe!  It's amazing! It's super light, so little ones can pick it up, it's soft, with nothing to bang a sweet little head, and it's feet are perfect for when those back teeth come in. Seriously. It's the ONE thing I always give as a baby shower gift!
Sophie the Giraffe, full of discoveries and activities to awaken baby's senses. Sight: The dark and contrasting spots all over Sophie the Giraffe's body provide visual stimulation and make her easily recognizable to baby. She soon becomes a familiar and reassuring object. Hearing: Her squeaker keeps baby amused and stimulates his hearings. Taste: Sophie the Giraffe is very flexible and has lots of parts for baby to chew like ears, horns, legs. She is perfect for soothing baby's sore gum when teething and is completely safe. Made of 100% natural rubber and food paint. Touch: Sophie the Giraffe is perfect for baby's small hands. She is very light and her long legs and neck are easy for baby to grip. She is very soft to touch, stimulating soothing physiological and emotional responses. Smell: The singular scent of natural rubber makes Sophie the Giraffe very special and easy for your child to identify. Sophie is Phthalates and BPA free.
Big rescues call for an even bigger tower. Help the Paw Patrol keep an eye out for trouble with the My Size Lookout Tower. Standing at an impressive two and a half feet tall, this tower is the perfect vantage point for your child to observe the action of the city. Using the rotating periscope at the top of the tower, they can do a visual sweep of Adventure Bay.
Have your kids fallen in love with Beat Bugs on Netflix yet?  We watched ONE episode, and now my kids are obsessed! They LOVE it, and I love the songs!  The show has great lessons, while being musically inclined. They are a lot of fun, and I was really excited to discover all kinds of merchandise to go with it! Games, books, singing dolls, clothing! Anything you could want!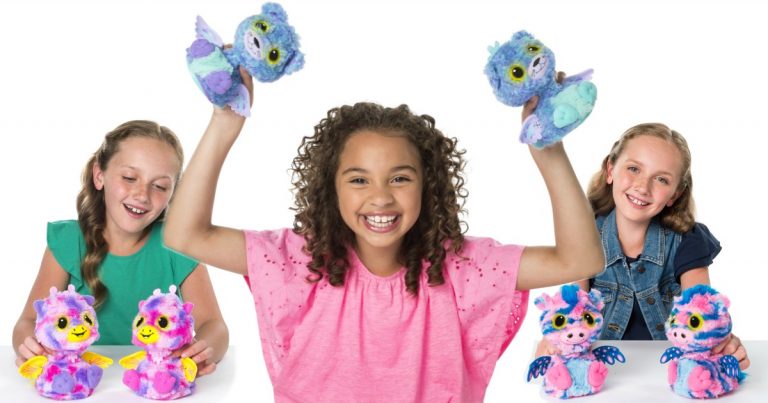 Hatchimals Surprise are finally here and they have an un-EGG-spected treat in store for you!
For the first time ever, you can hatch TWO adorable Hatchimals! These loveable twins are hidden inside a magical speckled egg. Use your love and care to help them hatch! Hold and play with your egg and the Hatchimals inside will make delightful sounds that tell you how they feel! When its time to hatch, you'll see rainbow eyes! Once your first Hatchimal has pushed its way out of the egg, lift your second Hatchimal out and let the fun begin! Each twin has a unique personality! One twin loves to move, while the other twin can repeat whatever you say! Raise them from baby to toddler to kid and they'll learn new things at each stage! Your twins will talk, dance, sing, tell jokes, play games and more! These Hatchimals love to interact with each other! They'll say "I love you" and, like any siblings, they'll even bicker! Inside each Hatchimals Surprise you'll find magical, adorable creatures! Who will you hatch?
LEGO Elves – Rosalyn's Healing Hideout
LEGO is on just about every kid's list I know!  My tip is to shop around… you'll get a better deal if you are patient, but when the price drops, you have to hurry, because it won't stay low long! My almost 8 year old is loving the Elves LEGO sets. I love the imagination she uses while playing with them, and the fine motor skills she's honing while building!
Makers want to MAKE and these awesome Kiwi Crates arrive in the mail – ready for your maker to assemble!  Each crate comes with a project that's encourages hands-on fun to explore art, science, and engineering.  My favorite right now is the Pinball Machine – you can make it and then play with it!  Order a Kiwi Crate or Gift a Kiwi Crate monthly subscription here!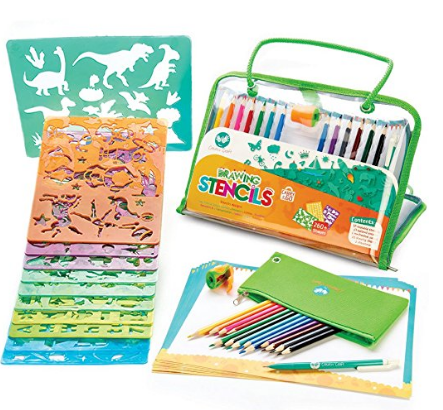 Creativ' Craft Stencil & Drawing Art Set
Have you been looking for an engaging educational activity for your kids- at home or on-the-go?
This stencil set comes with all you need to let your child's imagination take over!  Comes with 12 stencil boards, colored pencils, frame paper, pencil case, sharpener and storage case so you can take it all on the go 🙂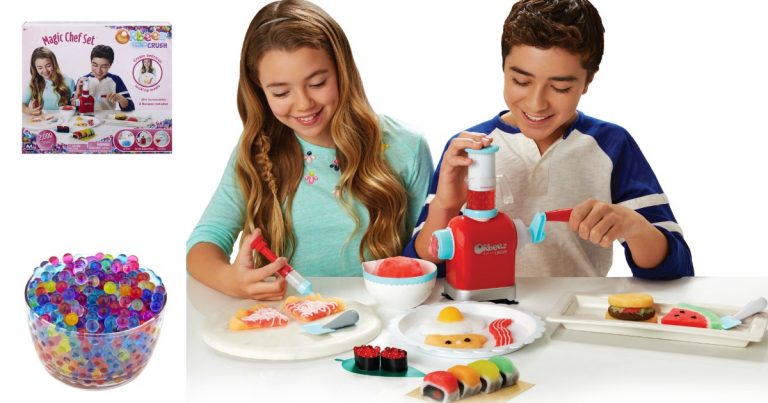 Orbeez Super Fine Crush – Magic Chef Set
Your kids will love crushing Orbeez and turning them into fun pieces of food artwork! They can use the included recipe cards or their imagination! There are tons of ideas, and you get the squishy joy of playing with Orbeez! My daughter's favorite thing to make is the sushi roll – which is super easy after putting together a couple of the other recipes! Boys and girls alike will love this fun set!
Discover so many real baby surprises with Luvabella! From the moment she opens her eyes and giggles, Luvabella will amaze you with her true-to-life facial expressions and personality! She moves, talks and plays just like a real baby. Through touch and play she affectionately responds to your love! Cover her eyes for a game of peek-a-boo, tickle her tummy and toes to make her giggle, or place a hand on her chest to gently listen to her heartbeat. You can even hold her feet to hear her say "mama" and begin to babble!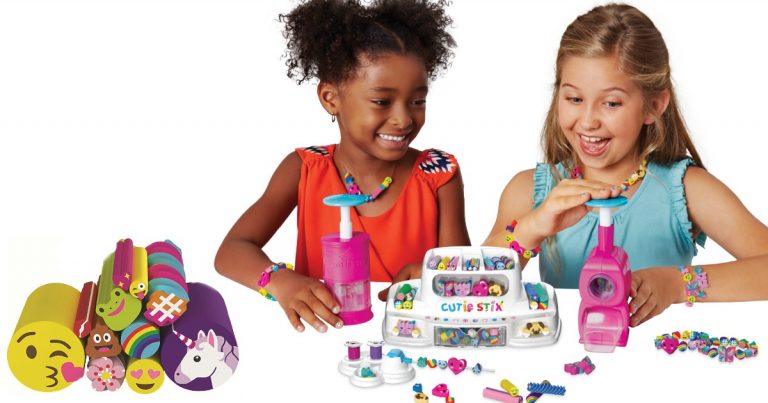 Cutie Stix – Cut & Create Station Jewelry Making
Does your daughter love doing arts and crafts? I bet she'd love designing her very own jewelry with this super cute set from Maya Toys! Cutie Stix – Cut & Create Station Jewelry Making allows you to make completely customized jewelry in just minutes! It's super fun and exactly what you like! My daughter's favorite stix are the Unicorn and rainbow! She LOVES to make them, but her favorite part is giving away the jewelry she makes to her friends! If your kids love this as much as mine does, you'll want to get a couple sets of refills as well – they make GREAT stocking stuffers!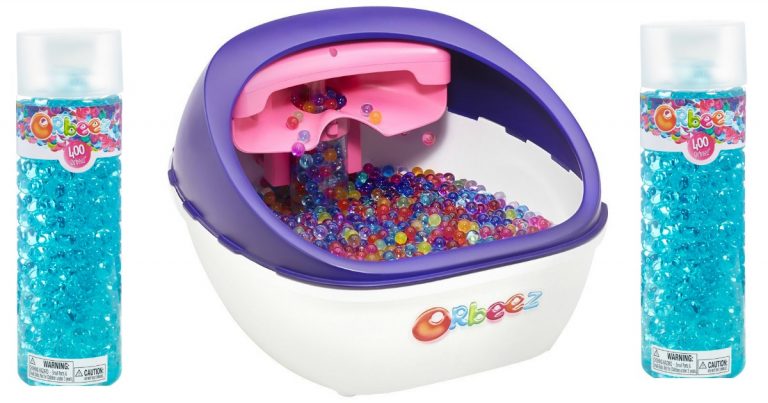 Have you ever played with Orbeez?  If not you are missing out! They are such a fun sensory toy! Orbeez are squishy, but they don't pop, which make them perfect for a Soothing Spa experience! Slide your feet into warm Orbeez and allow the stress of the day to just wash away. The new waterfall feature is fun, and keeps the Orbeez moving while your feet relax!  While your kids are at school, you can turn a diffuser on and relax – they'll never know!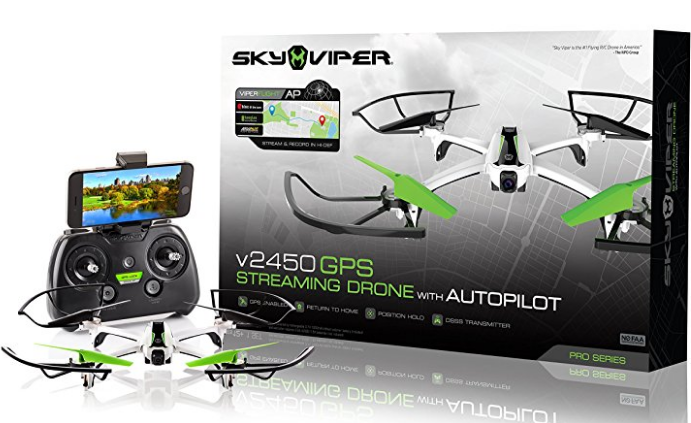 Winner of this year's Toys'R'Us Holiday Hot Toy List, this is the new drone added to the Sky Viper family. The GPS tech allows for families to never lose their drones again, alongside the "return to home" button – which once pressed allows the pilot to relax and its drone flies back to them with ease. This drone is one of the most easiest drones to fly and also includes an indoor mode.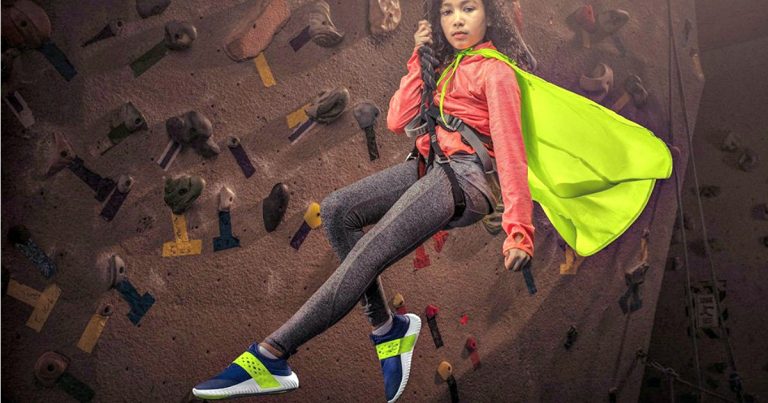 My kids will destroy a pair of shoes from Walmart in about 10 minutes. They LOVE to play, and they play hard! They've been wearing these shoes daily for a couple of weeks (including an unseasonably warm Thanksgiving break that allowed them to be outside and playing everyday!) and besides some mud in the soles, they look brand new! They've be dragged on the floor riding plasma cars, used as breaks when learning to ride a 2 wheeled bike and more! They are AMAZING shoes. Bonus – my kids LOVE that they have matching shoes.
These Unisex shoes throw all the rules for shoes out, and are built for PLAY!!  The smooth internal lining works alongside a cushioned sole and a Utility Strap which keeps the foot contained, comfortable and secure. Once it's on, it's on. No laces, no tripping, and no delays in important missions. Designed to inspire kids to push play to the max, the TMBLR v1 has extra traction on the slides of the sole, enhancing grip. The dual density midsole aids multi directional movement, while a durable rubber outsole adds stability on uneven surfaces. The ­TMBLR v1 lets kids do more, stay safer, and play longer. That's high performance.
VRSE – Batman Virtual Reality Set
The Toy Insiders Top Tech 12 winner (see Al Roker from the Today Show playing it on air) is a new VR system for kids 8+ with Jurassic World and Batman IP's. Each IP comes with its own free mobile app and remote control to complete their designated missions. In Jurassic World – kids can defeat raptors and T-Rex's! In Batman, kids must save Gotham by defeating the Joker! There are different game modes for endless, active fun.
Recoil Starter Set – GPS Enabled Smartphone Powered Laser Combat
Top choice for this year Walmart's Top Rated by Kids and is the newest in laser-tag! RECOIL gets families outdoors and running around with this new smart phone enabled laser-tag game. With GPS, Wifi, Bluetooth, and enhanced IR tech – RECOIL connects the blasters to the Game Hub, setting up the game play perimeter anywhere you want it! You can track the game and use its AR enhanced features via the free mobile app. With 3D positional audio, you can talk with your team and hear when the opposing team is firing their blasters towards you! It's a great family game that gets everyone involved (up to 16 players).
Dino Pet Bioluminescent Aquarium
Ok, for real, this is one we ALL wanted!  The Dino Pet is the coolest aquarium – it doesn't need batteries or electricity.  Get this – it lights up when you give it a gentle shake!
The Dino Pet is a living, interactive 'pet' that photosynthesizes during the day and glows brilliantly when you play with it at night. The alluring blue glow emitted by the Dino Pet is bio-luminescence, made from microscopic sea life called dinoflagellates. By using sunlight, water and nutrients, instead of batteries or electricity, the Dino Pet allows you to hold one of nature's most magical occurrences in the palm of your hand. Far more than a toy, the Dino Pet is a contemporary living art piece, introductory pet, biological magic trick, conversation starter and science lesson that instills a sense of wonder in people of all ages.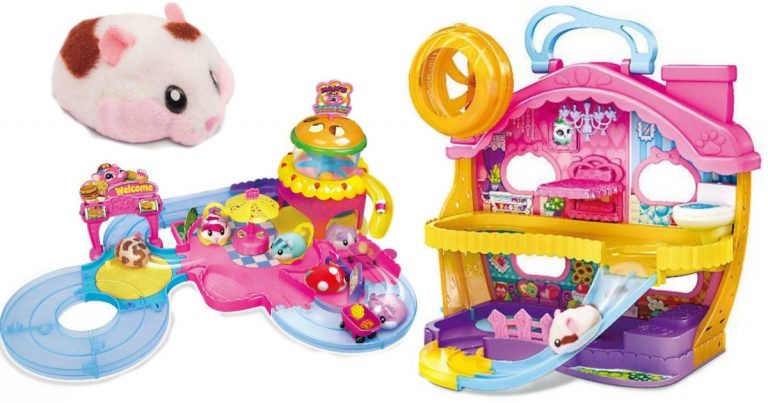 A fun and easy way get your kids a hamster… without the work (and SMELL) involved with with caring for one!  I love that they are reasonably priced, and there are lots of ways to connect and play – BUT you don't have too! Fun can still be had with a single set!
There are 11 new hamsters to collect in the Hamsters in a House Food Frenzy toy collection, and the the mini hamsters are so cute and fun, you'll want to collect them all.  Hamsters in a House has multiple play sets and tracks that you can connect together to provide endless combinations and hours of fun. Original play sets and the new Food Frenzy play sets work together so you can keep adding to your growing collection! Great for children that love imaginative play, collectible toys, mini toys, and/or food! Available at Target, Toys R Us, Walmart, and Amazon.
If you daughter loves having the most current accessories and playing with fun age appropriate makeup?  She'll LOVE the Boodle Box! It's packed full of fun items, a little bit of makeup, and more!  The Boodle Box is a monthly subscription box full of adorable accessories and beauty products that encourage girls of all ages to uncover new things and discover themselves in the process! Right now, you can get  15% OFF on 1, 3, or 6 Month Gift subscriptions with code GIFT15 or SHOP20 for 20% OFF Shop Boxes! Choose 'Boodle One' for ages 6-11, or 'Boodle Two' for ages 12+.  As an example a Boodle One might contain lip gloss where a Boodle Two could have eye shadow instead.  Visit their SHOP page and select a box, or to send more than one box, visit their SUBSCRIBE page and choose one of their gift plans.
Attention Tweens, Teens, and Adults who love to color – You NEED this Pen!  It works with your Android or Apple tablet, and has 768 Stroke Color, Style and Size Combinations! You can color in pages on the app, or doodle to your hearts content! I highly recommend this for the artists in your life!
For the music lover – you can't go wrong with these JBL E55BT Wireless headphones – featuring up to 20 hours of battery life and an innovative, stylish fabric headband that emphasizes your fashion quotient. The ergonomic around-ear design means that your entertainment continues and your fun factor gets amped up no matter what you're doing – working, commuting, or just making your way around town. Multi-device connectivity allows you to seamlessly switch between two devices, so you never miss a call. With a sleek appearance, various color options and the added convenience of a detachable cable with remote and microphone, you'll never want to be seen without your E55BT headphones.
How awesome is this?  If you have a budding artist or creative type – they will love the Doodle Crate!  Doodle crates come with quality art & design projects and all the supplies included.  From yarn to washi tape, everything you need to create amazing DIYs is in the box!  I'm digging this Sumo Ink Wash painting technique crate – how cool?
Get hands on with science and engineering projects delivered to your door in a Tinker Crate!  Your child will be able to put together one of many awesome, innovative projects without any hassle – all the materials are included along with detailed instructions and links to video tutorials if they hit a snag 😉  I love the Hydraulic Claw project above – what little engineer wouldn't fall in love with these!?
Brother LX3817 17-Stitch Sewinng Machine
This is a great sewing machine for a DIY loving teen interested in learning to sew (or anyone really!)
Brother's easy-to-learn LX sewing machines are perfect for beginners with a passion for DIY.  The 17-stitch machine can do much more than just hem your favorite skinny jeans. From quick zipper fixes to a full-on wardrobe refresh, the machine is an affordable gift that can do it all.
Destiny 2 give players the chance to go on an adventure across the solar system and back again, as players wage war against the Red Legion, discover the secrets of our forgotten past, and aid allies in need of a legendary hero. Experience an unprecedented combination of cinematic storytelling, thrilling solo adventures, competitive, and public gameplay – all seamlessly woven into an expansive online world. Rally your friends or venture alone. The choice is yours. Rated: T – Teen

Cents of Style Cozy Accessories
Cents of Style has some SUPER cute and very affordable cold weather accessories right now – I fell in love with this Martha Nordic Tassle Scarf and these Erin Lined Moccassins!
Get a lady in your life some fun and trendy jewelry to update her look!  Cents of Style has some uber-cute statement necklaces (I think the Kelsie Multi Strand Sparkle Necklace is both interesting and would go with just about anything).  You can also choose from earrings and bracelets galore that are right on trend – I love the unique Jax Wood & Metal Cuff Bracelet!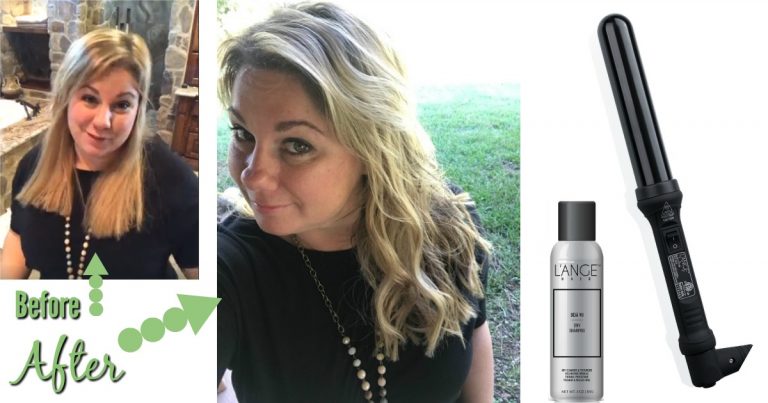 Getting that perfect look is easier than ever with L'ange styling products. You can watch my full review here, but just know that they are AMAZING!  You can get them right here, and when click THIS LINK, and use the code MYLITTER you can save 50%! Off EVERYTHING! Straighteners, wands, products and more! It's all there, it's ALL amazing!
Great for keeping your jewelry safe and organized when travelling – or even at home!
The outer bandana fabric prevents detection of your jewelry stash by camouflaging itself among your other items. Simply secure your jewelry inside, fold into a square and your jewelry roll suddenly looks like a folded bandana.  
Rachel Cruze Wallet and Clip System
You've hear of the envelope system, right? Where you pull out all your money, and put it in different envelopes. One for eating out, one for groceries, one for car repairs, on for bills, etc. Once the money is gone, you can't spend anymore.  It's TRULY a great system. This Wallet and Clip system brings the envelope system into a digital world. With 5 clips, you only pull out the money for the categories you tend to overspend in. Then you categorize them by colored clips, and when the money is gone, you can't spend anymore.
I love the idea of this, and I'm going to actually implement it because it's so much easier to run through the drive through on the way to school then to plan ahead and make sure my kids are on track getting ready for school! This will force me to stop doing that.  The wallet is beautiful, leather, and comes in black or tan.  Even if you decide to skip the clips this wallet is gorgeous and perfect for a woman in your life. It's got 5 different spots for money, plus lots of room for gift cards, reward cards, your drivers license, change, and more!
Named after the beautiful coastal town of Byron Bay, New South Wales. The bright colors and fun pattern make it the perfect accessory for spring/summer travel but easily transitions into a scarf in Fall! Uses include — travel blanket, scarf, beach towel, sarong, yoga mat, bath towel,  throw or baby blanket, table cloth, and more… the options are endless! 100% cotton, the bright and fun colors and patterns appeal to curious young ones and fashionable moms alike!

Mix classic style and extreme comfort in this gift that's perfect for the guy who's on his feet all day!
These shoes are designed for the active lifestyle. Superb comfort is achieved by the soft upper leathers, the glove-leather linings, the light and springy Vibram soles and the memory-foam cushioned insoles which many consider the best in the shoe industry.  Great for a guy who's ready to take his casual style game up a notch.
Both Landnics Wireless Sports Earphones With Mic and Bluetooth Wireless Headphones Stereo Over Ear Headphones are great for gaming, have a 12+ hour run time, and crystal clear sound! They are also on the more affordable side of the scale, at under $50 each.
UE MEGABOOM Bluetooth Speaker (Waterproof and Shockproof)
This speaker is INCREDIBLE! It puts off HUGE sound and dad can take it anywhere (even out on the water!)
UE MEGABOOM is a portable wireless speaker on steroids. Blast freakishly amazing 360-degree sound with deep, heart-pounding bass-everywhere you go.  If you (or a friend) has another Megaboom you can pair them together to up the sound for a party or outdoor event!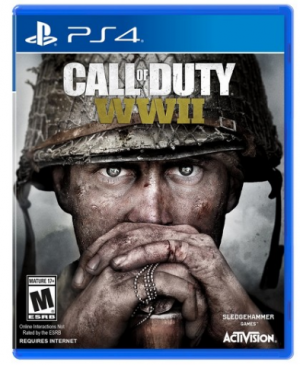 For the gamer guy on your list!  Call of Duty®: WWII creates the definitive World War II next generation experience across three different game modes: Campaign, Multiplayer, and Co-Operative. Featuring stunning visuals, the Campaign transports players to the European theater as they engage in an all-new Call of Duty® story set in iconic World War II battles. Multiplayer marks a return to original, boots-on-the ground Call of Duty gameplay. Authentic weapons and traditional run-and-gun action immerse you in a vast array of World War II–themed locations. The Co-Operative mode unleashes a new and original story in a standalone game experience full of unexpected, adrenaline-pumping moments.
Torch Heater – Universal Coat Heater
Turn any jacket you already own into a HEATED jacket with this awesome coat heater!  This would be an amazing gift for a guy in your life who spends much time outside in cold weather.  OR – heck someone on your list who is just plain ALWAYS COLD!
The Torch Coat Heater is a portable, battery-operated heater designed to fit in the jacket of your choosing. Transform your jacket into a battery operated heated jacket, and fight the elements in the coat of your choosing. With the use of Velcro, Torch can easily be removed from your jacket and transferred to other jackets to heat every jacket you own.
Samuel Hubbard Uptown Maverick Boots
For the stylish guy who likes to put his best foot forward – these boots are going to win you HUGE points for style and quality craftsmanship!
From the Just Wow Department: Food, clothing, shelter, duct tape, a decent grill and a corkscrew, we don't ask for much, do we? Boots are a staple, but these are anything but standard issue. With hand antiqued leather, out-of-the-box comfort and springy Vibram lug soles, these will bring the Wow to your wardrobe. Oh, and the time-saving side zipper? You're welcome.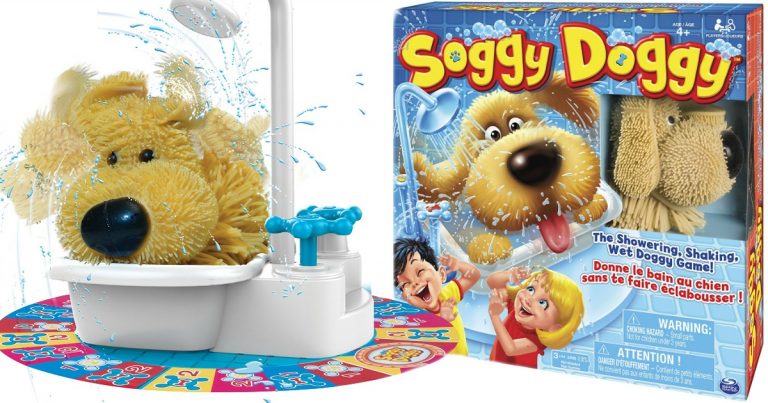 My daughter has been begging me for this game ever since she saw a commercial for in it August, and it doesn't disappoint! A fun, family friendly game that is enjoyable for adults, and thrilling for kids! The sweet giggles and joy on their faces was worth the extremely minimal cleanup :).
Soggy Doggy is the showering, shaking, doggy bathing game for kids and the whole family. Players roll the die and move their playing pieces around the game board, taking turns washing Soggy Doggy. But watch out! You never know when he will shake to dry off… and you'll get a little wet! First one around the board and back to the doggy basket wins.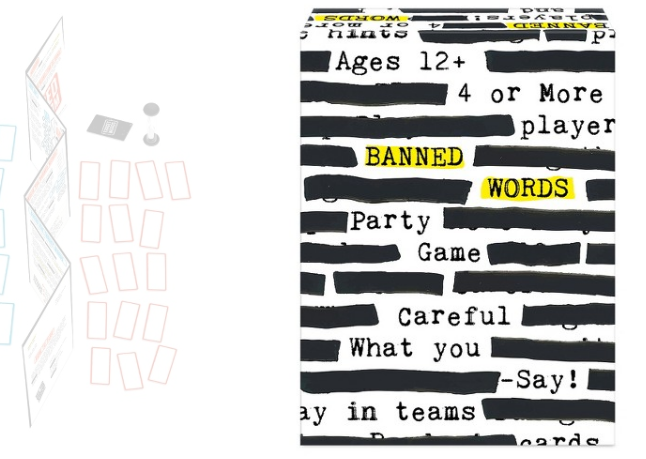 I love getting new games for the family to play – especially as the kids get older and we can play at a little bit higher level together!
Give clues to your teammates and get them to guess the 5 things on your card. Here's the catch! The other team sees your card first and writes down the 16 Banned Words they think you might say!  Manufacturer's Suggested Age: 12 Years and Up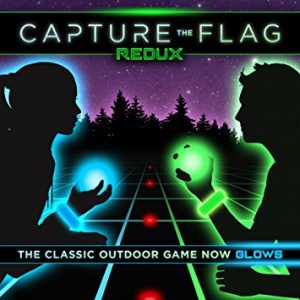 Play Capture the Flag in the dark using futuristic lights — with 33 light up game pieces, 12-24+ hours of batteries, game variations and ALL NEW game.  This exciting nighttime activity uses no TVs, computers or tablets. Physical exercise becomes part of the fun as players run, hide and chase each other to win!
Capture the Flag Redux is a safe, fun game that helps get kids of all ages outside, moving and having fun. It was a Kickstarter staff pick, has been featured on BuzzFeed and was voted one of Boys' Life Best Games. The kit comes with everything you need to play 12 different variations on this classic right away. It's the perfect way to get kids off the couch, away from the screen and having fun.
Get the whole family involved in this fun (and HUGE) version of the classic Jenga stacking game that can stack over 5 feet high!
Includes Heavy Duty Jenga® GIANT™ Carry Bag
54 precision-crafted polished hardwood blocks
Each block is over 14 times the volume of a Classic Jenga® block
For 1 or more players, Ages 12 to Adult
If your family enjoys strategy games – this will be a HUGE hit!  This Ravensburger game was a Game of the year 2017 Finalist 🙂
Deep in the dense jungles of South America lies El Dorado, the city of gold. Unlimited treasure waits in this lost kingdom – gold, jewels, and precious artifacts. You are a group of daring adventurers who embark on a search for the lost city. Slip into the role of brave expedition leaders and guide your team to El Dorado. Assemble a team of experts for your expedition, acquire valuable equipment, and plan your journey wisely. Whoever crosses the border into the golden city first wins the game and claims all the treasure. Suitable for ages 10 and up. 2-4 Players. Playing time about 60 minutes.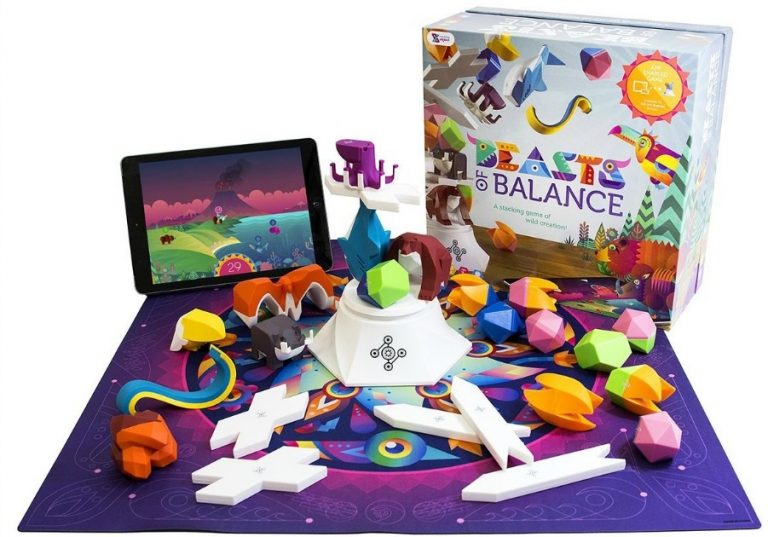 Create vibrant worlds and teetering towers in this digital hybrid tabletop game for 1-5 players. Truly innovative and endlessly replayable, this award-winning tabletop game is fun for anyone aged 7 to 100. Beasts of Balance harnesses the magic of technology to create the perfect blend of physical challenge and digital depth by pairing custom hardware, 24 beautiful pieces to stack and a free app compatible with most modern iOS and Android devices. Players take turns to pick a beast, element, action or miracle piece to stack onto the tower. with each new piece evolving the world they're creating on their connected smartphone or tablet in new and surprising ways. The goal is simple, to work together to build a tower with as many pieces as possible whilst filling your digital world with magnificent beasts, but knock the tower over and the volcano erupts… ending your world in a shower of fire and brimstone. Combining the best of digital and tabletop gaming, simple to set-up, with co-operative, open ended game play, over 100 different beasts to discover and an infinite number of ways to stack and combine your pieces, Beasts of Balance is the perfect, evergreen addition to family game night.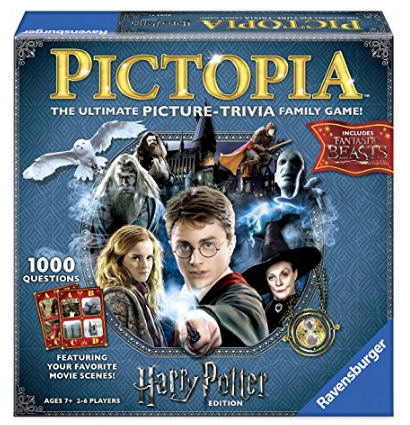 PERFECT for the Harry Potter expert in your family!
In this game for families and fans alike, you'll encounter 1,000 picture trivia questions that will transport you to J.K. Rowling's Wizarding World—discussing beloved characters and magical creatures, revisiting magnificent locations, and marveling at enchanted objects from the epic Harry Potter movies!
This Bean Bag Bucketz game is AMAZING.  It's great for indoors or outdoors.  I broke it out over Thanksgiving break, and the kids loved it! I loved that it's keeping them busy, active and having fun!
Just aim, toss and score! Fast-paced aiming game for two or more players. Comes with 16 beanbags–8 per team,  7 buckets total, worth 1 to 4 points each and includes a carry bag for easy transportation and storage. Bean Bag Bucketz Toss Game delivers endless entertainment so compelling you won't want to stop! Set up at the beach, barbecues, parties–anywhere you want to ensure buckets of fun. Play is easy to learn but takes skill to perfect. Teams take turns trying to score points by landing the beanbags in the buckets. There are eight bags per round, and the buckets are worth one to four points each. The first team to reach 21 wins. It's that simple!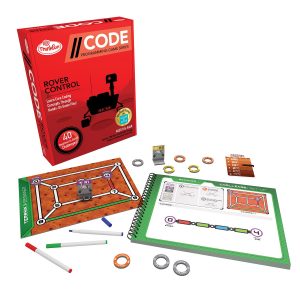 //CODE: Rover Control
Rover Control is the second in a series of games designed to build the mental skills needed to fully grasp the concept of coding. All of the games are screen free for a unique, unplugged play experience. Each of the 40 Rover Control challenges contains a map. The trouble is, the pathways on the map are colorless and the Rover is programmed to only travel on colored pathways. You'll need to figure out how to color the pathways so the Rover can complete its mission. Rover Control is a fun and challenging step up from our award winning programming logic game Code Master.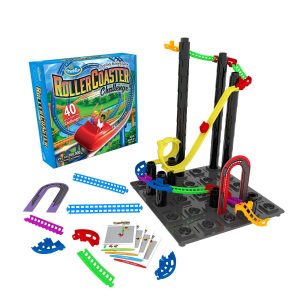 Roller Coaster Challenge
In this thrilling engineering challenge, players get to build their very own roller coasters. Start by choosing a challenge card and setting up the pieces to match. Then, players use the remaining pieces to build a working roller coaster that meets the build conditions on their challenge card. Roller Coaster Challenge incorporates elements of a logic puzzle, while also allowing for the creativity that stems from free-form building. Once you have solved each challenge, you get to watch a real coaster car glide down the track, complete with dips, curves, and loops!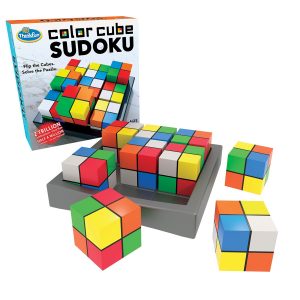 Color Cube Sudoku
Flip the Cubes. Solve the Puzzle.
2017 Mensa Mind Games CompetitorFlip & rearrange all 9 Color Cubes on the 3 x 3 tray until each color appears once in every row and column. It will take more than a couple flips of a cube to master this brilliant Sudoku puzzle. Once you've conquered the traditional Sudoku pattern, give your brain a real workout with our fun Bonus Challenges!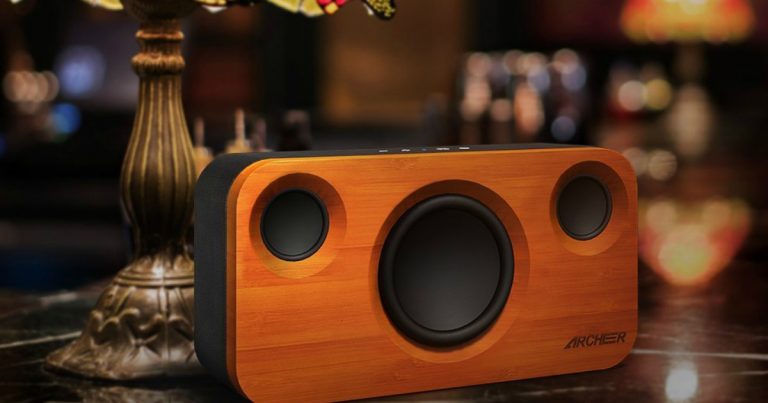 ARCHEER 25W Bluetooth Speaker (A320) with Super Bass
Anyone is going to love this AMAZING Wireless Bluetooth Speaker!  It's got killer bass, crystal clear sound, an amazing battery life, and it looks good.  Did I mention it comes with an 18 month warranty?! You won't find a speaker of this quality under $100 anywhere.  PS – A little birdy told me it's going to be at it's lowest price ever on Black Friday!!
ARCHEER VHF Bluetooth Wireless Microphone System
Singing Karaoke has never been easier, nor has it been able to happen at so many places!  This mobile Bluetooth Wireless Microphone System is your go anywhere, do anything system – just attach it to a speaker! May I suggest the ARCHEER 25W Bluetooth Speaker (A320) with Super Bass? Easy to set up, great sound, and totally portable!  Your music loving friend is going to LOVE this! You can even hook it up to your computer and record!
Sky Viper Mebo 2.0 Interactive Robot
Ok, let's be honest, this is also a toy for the "big" kid in your life too. This Mebo Interactive Robot can grab things with it's claw (yes we may have played with it to see if housekeeping was an option), follow commands, and the operator can also speak through the robot too. It does have tracks instead of regular wheels so that means Mebo can cover plenty of ground with some speed! You will need Wifi and the Mebo App to operate this cool new toy!

Crock Pot Express Multi Cooker
The Crock-Pot brand, the leader in one-pot cooking, introduces the Express Crock Programmable Multi-Cooker, an all-in-one appliance that lets you Slow Cook, Pressure Cook, Brown and Sauté, or Steam. Quickly cook meats, stews, poultry, chili, rice, desserts, and more.  I love that it doesn't take up as much of a footprint as my crockpot, but can cook the same amount of food!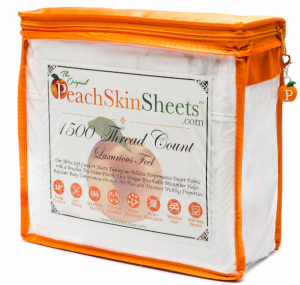 *LOVE* these ultra-soft sheets – you won't want to leave your bed!
The Original PeachSkinSheets are GREAT for hot sleepers! Breathable, ultra soft, anti-pill and anti-snag bed sheets featuring thermal control and moisture management properties…warm sleepers stay cool, and cool sleepers stay cozy. The durable athletic grade performance SMART fabric wicks away moisture to keep you drier and more comfortable. Best of all, they have a luxurious 1500 Thread Count softness with a brushed PeachSkin finish on both sides. Available in Split King, Cali King, King, Queen, Full, Twin and XL Dorm Twin and XL Dorm Full.
Dyson Cyclonic Hand Vacuum from Hammacher-Schlemmer
Wow the homemaker on your list with this Dyson cordless handheld vacuum!  It does everything from suctioning breakfast cereal from wood and tile floors to removing soil from wooden, carpeted, and tiled surfaces. Use it in the car or on the curtains – get more than 20 minutes of cleaning time from a 3-hour charge. Its ergonomic design reduces wrist strain, and a hygienic one-button system empties waste directly into the garbage.
Check out the Hammacher Schlemmer page for the BEST vacuums available today!
InMod Stacking Bastille Chairs
Sure the come in great color options for a cool desk chair with a vintage vibe, but these Bastille chairs are also able to do double duty…. Pull them to the table to make room for extra Holiday guests!
One of the most celebrated designs of the 20th century, the Bastille Café Stacking Chair by Inmod adds an industrial yet charming style to any dining space. Available in a wide array of colors, you can match your décor or add an exciting pop of color. Constructed of galvanized steel and a zinc finish, they are built for long lasting use.

Looking for something a little different than the rest? Print Pictures is just that. Print Pictures offers something I have never seen before, Augmented Reality Canvas Prints. Not only will you be decorating your home with your loved ones but you will also be able to see the canvas' come to life. You just scan with their APP, and the canvas will show you the video memories you have made with their Augmented Reality technology.
Can you imagine giving the grandparents "baby's first steps", or "Your first dance" at the wedding? Those are the gifts that mean the most.
ARCHEER Wood Ultrasonic Oil Diffuser 300ml Cool Mist Humidifier
Add some of your favorite essential oils (I'm digging Orange and Peppermint right now – they keep me awake, happy and focused on finding you great deals!) and enjoy the therapeutic and and aromatic benefits with this awesome diffuser from Archeer.  With the huge 300 ml water tank, this diffuser can run for up to 10 hours.  Choose from one of the 7 different colors, or let them change automatically. It's easy to clean, beautiful and the perfect gift for experienced oilers, or newbies to the oil world!
Great for anyone who has lots of old vhs home movies!  Videotapes can deteriorate over time. Your old videos will have color bleed, white specks, and other distortions. Do not risk this happening to your home video collection. Save your precious memories before you lose them forever!
Easily convert, save, and share your precious memories with VIDBOX Video Conversion Suite to bring back precious memories from your old VHS, Betamax and camcorder tapes. Anyone can convert old tapes to digital formats and preserve priceless home videos forever using this product.
The painless way to get rid of pain! Oska Pulse mimics the body's own recovery processes to relieve pain, muscle stiffness and inflammation, using optimized pulsed electromagnetic field technology (PEMF) to encourage recovery at a cellular level-so you can get back to life. When cells are injured or have degenerated, they lose their electrical potential and are no longer able to exchange ions, causing inflammation and pain. Oska Pulse uses optimized PEMF to restore the electrical potential cells need to receive nutrients and oxygen, which stimulates cellular regeneration-relieving pain, and activating the body's natural recovery process.
 The band to hold the Oska Pulse fits any size, and on any part of your body (seriously, my husband and I could both be in it at the same time!).  Shoulder pain, knee pain, back pain, even cramps have all been helped by this!
DoubleFlex Portable Resistance Trainer
Resistance training is where it's at with exercise equipment!  I love that it's portable, has a large range of activities, is super light weight, and easy to pack when traveling!
If you are looking for a total body portable gym that is ready when you are, the DoubleFlex is an ideal solution. SpiraFlex resistance technology was developed for NASA and is proven to be as effective as free-weights. Just snap on 5 lb. rated FlexPacks to adjust the smooth quiet resistance, which minimizes stress on your joints (due to the absence of momentum of weights). Patented DoubleFlex action activates both sides of muscle groups during each movement, reducing required workout time. Workouts range from 5 to 20 minutes (see DVD).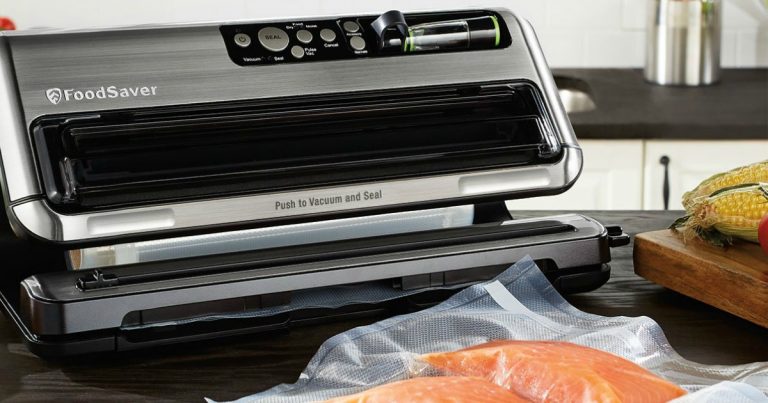 Foodsaver FM5460 2-in-1 Food Preservation System
A foodsaver is a great gift idea for hunters or those who just want to keep their food longer! There are a lot of options to choose from, and many different size choices, so you're sure to find one that's just right for your family!
The FM5460 System incorporates NEW features like the Express Bag Maker that reduces vacuum sealing steps by 50%* because it pre-seals the bottom end of your next bag each time. The Vacuum View Window allows you to see where you seal, giving you better control during vacuum sealing allowing you to reduce the roll waste up to 30 percent*.  The Lower Seal and Cut Bar design allows you to use your countertop as your work space, providing ease and convenience for making custom-sized, ready-to-use bags automatically and the easy-access Open Roll Storage keeps track of bag inventory, so you always know when you're running low!
Reasons I love it: You can use it to save your game. To extend the bounty from hunting and fishing season all year long, using a preservation system like the FoodSaver® FM5000 Food Preservation System will ensure your meat tastes fresh for when you're ready to enjoy it. Lovable leftovers! The easiest and cheapest lunch is last night's dinner. And no leftover is too small to save, as it can become an ingredient in another meal or part of leftover night. Also, don't be bashful about taking food home at restaurants.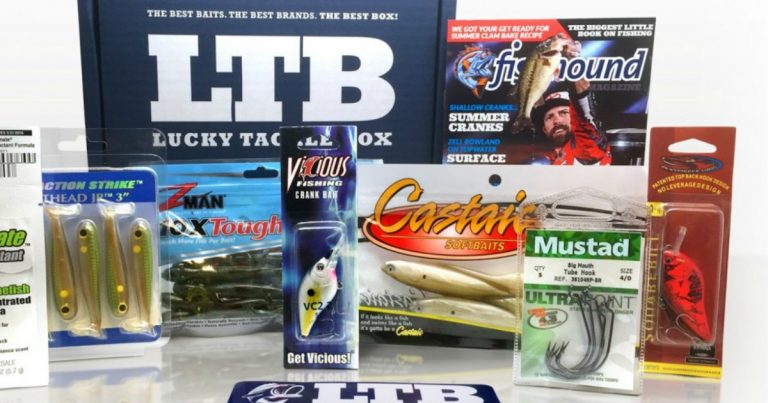 Every fisherman or fisherwoman would love to receive a subscription to Lucky Tackle Box.  They mail you new bait and lures every month, always valued at more than the cost of the box.  They have an amazing 9 different boxes you can choose from. Bass, Bass XL, Multi-Species, Inshore Saltwater, Panfish, Trout, Walleye, Ice Fishing, and Fly Fishing. Prices range by box size and subscription length from $13.75 to $24.99. Use this link for a $5 off coupon!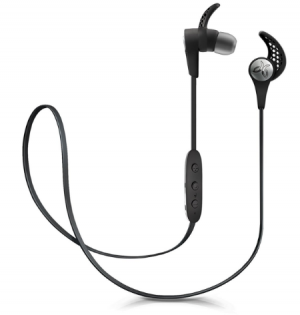 Jaybird X3 Sport Bluetooth Headphones
Go all out with the Jaybird X3 Wireless Headphones! These earbuds are designed to be tiny, but packed to the brim with functionality, unbeatable comfort, and incredible sound quality.
Smaller than ever, the X3 has a longer battery life, better sound, and a more secure fit. The in-ear speaker design has been significantly reduced by 20% and houses an enhanced 6mm driver for subtle lows and a booming bass. The smaller frame is more convenient to handle and offers a comfortable fit for different ear sizes.  The hydrophobic nano-coating makes the whole earbud waterproof, preventing sweat, snow, and rain from affecting your soundtrip! The X3 is a great gift for athletes and savvy business travelers who are always on the go.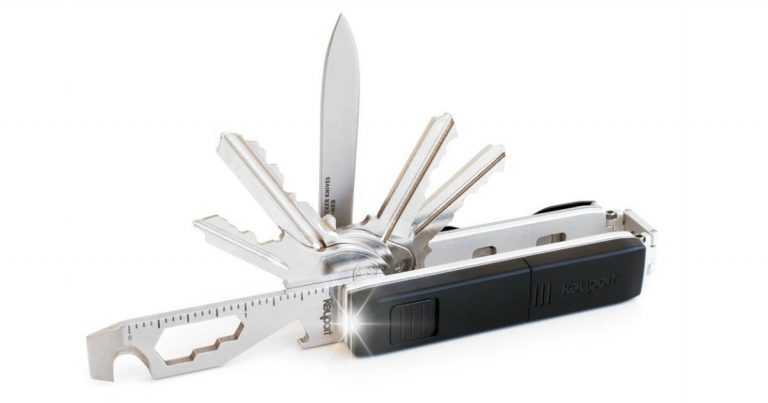 The Keyport Pivot Outdoor Bundle = Keyport Pivot + Pocketknife Module + Mini-Flashlight Module + MOCA 10-In-1 Multi-Tool combines the most universal keychain tools into a single indispensable device.
Part key holder, part Swiss Army knife, part lost & found… the Keyport Pivot is an all-metal, modular multi-tool that holds up to nine of your existing keys, tool inserts (USB Flash Drive, Pen, etc.), and optional tool/tech modules (BLE Locator, Knife, Mini-Flashlight).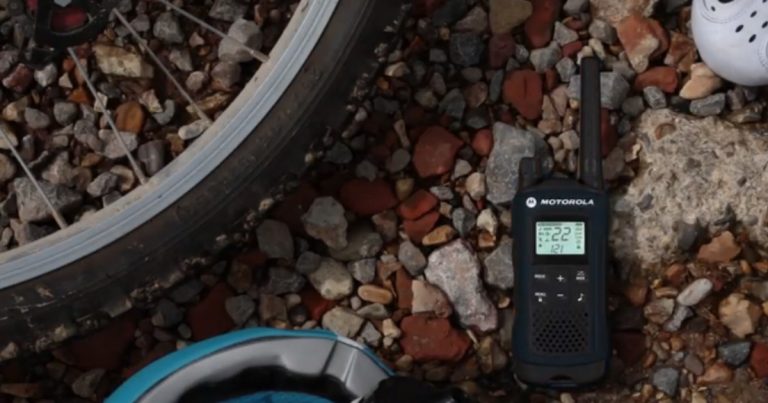 I'm in love with this Motorola Talkabout T460 set!  It's the perfect grown up set of walkie talkies!  This is perfect for the outdoors person in your life, hunter, fisher, camper!
The Talkabout T460 is the ultimate necessity for anyone serious about outdoor adventures and sports. With this radio, you're not alone whether you are skiing down a mountain, exploring a new trail or pitching a tent at a campsite. Just press the push-to-talk button and you are ready to go. Connect to your friends and enjoy your outdoor activities with up to a 35 mile range, emergency features, and hands-free communication.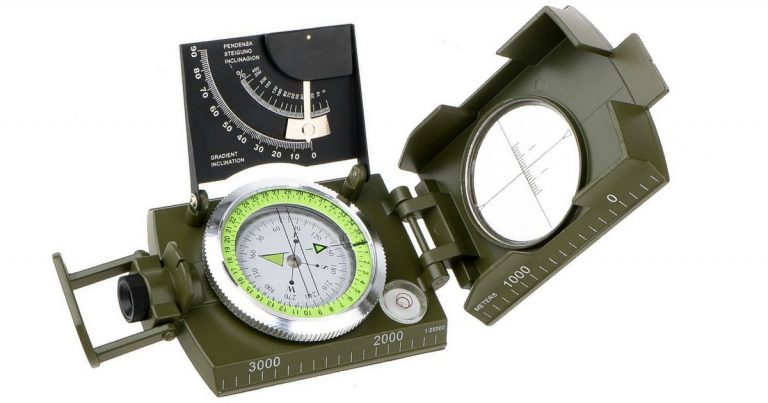 ARCHEER Professional Compass Metal, Waterproof, 50mm Dial
Do you have an outdoor fan on your list?  Perhaps a professional compass with a slope parameter table to estimate distances, both a centimeter and inch scale for finding distance on a map, glow in the dark readouts and more is what they are looking for?  This has everything a Scout could want, and is on par with what a hunter will need! My daughter has been asking for one for quite some time! I think Santa's going to drop this in her stocking!
Upgrade bike reflectors to this ThorFire Super Bright Bike Headlight and this ThorFire Bike Taillight. Both are USB rechargeable, have a long battery life, are secure but easily releasable, and have an 18 month hassle free warranty! Both have 7 lighting modes, so they are a lot more than simple bike lights!

Tangle – the Original Fidget Toy!
Tangle is a multi-faceted toy – it's a puzzle to play with, a means to relieve stress, and a tool for creativity, as you can combine and connect them endlessly!  I've found myself playing with it when I really need to concentrate! My kids love that the Tangle products come in different colors and can connect with each other. With lots of colors and styles available, they're the perfect toy to collect!  They are priced perfectly for stocking stuffers, at around $9-$10 for 3!
The product is fun, but also comes with a great deal of research behind its shape and colors. Curved shapes are linked to positivity and anyone that plays with Tangle experiences this along with a creative urge and curiosity around making new shapes. You can find them at Walmart, Target, Toys R Us, and Amazon!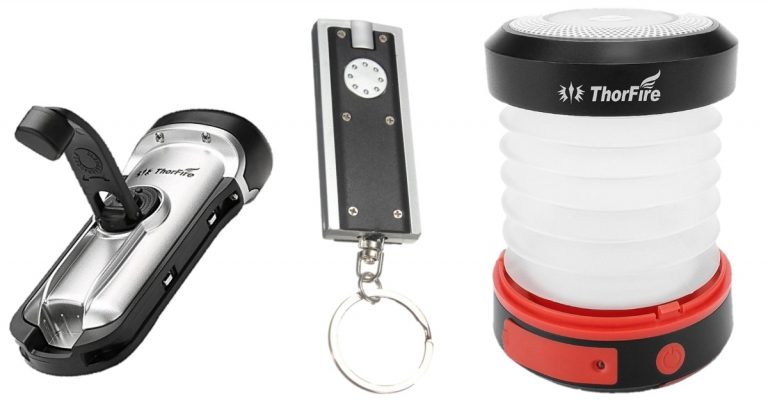 ThorFire Flashlights
Light up their world this Christmas with flashlights in their stockings. With solar options, keeping them in batteries won't be expensive either! ThorFire LED Flashlight Solar Powered & Hand Cranking Rechargeable Flashlight is a fun way to keep them entertained, and also have an emergency flashlight!  Have a few kids?  They can all get flashlights with this Keychain Flashlight 10 Pack. They'll love having a new key-chain, and even better, it's super handy for when walking around in the dark. Finally, check out this USB Chargeable ThorFire Camping Lantern. It's solar powered & USB rechargeable so you never have to worry about running out of batteries!
Please note: The MyLitter.com team received several of the items in this list to review – to see if they were a good fit for the gift guide.  Receiving an item didn't guarantee inclusion and there are many items that were not provided for review included in this guide.