:: You can see my segment HERE ::
About a year and a half ago I had the chance to do a DIY tutorial for Disney's LiveWell station, with host Kat Cosley on how to make your own scented wax cubes. We filmed at my house for a few hours and I taught them how I reuse and make my own scented wax for my Scentsy wax warmers.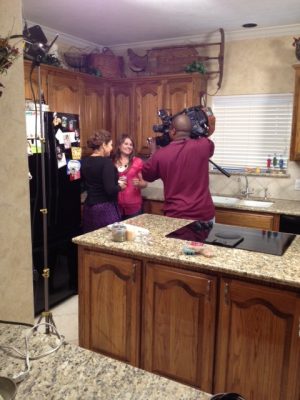 They were awesome and Kat is SUPER cool and really nice.
I have a TON and really I have a TON of Scentsy warmers, I am not telling you how many because my husband would flip! 🙂 A Scentsy warmer is a name brand wax warmer that basically melts a piece of scented wax using a light bulb, that makes your whole house smell awesome. You can buy cheaper versions of these from Better Homes and Gardens at Walmart from $5 – $15. They are really cute, and make nice gifts. I like them because I don't like having an open flame with a lot of kids running around, and I like the way candles make my house smell good.
After the scented wax has melted and the smell is gone after about 12 hours, you are left with disks of hard wax. You can toss them or you can remelt them and add some more fragrance. This is one way to reuse the wax, I have 2 different methods I taught them.
Scentsy sells the scented wax of course, and you can buy off brands at Walmart, Target and even the Dollar Stores. Personally, I think Scentsy smells the best, but it is pretty expensive.
Scentsy also says that by using any other wax in their warmers you void your warranty on your warmer somewhere in the fine print. Just FYI.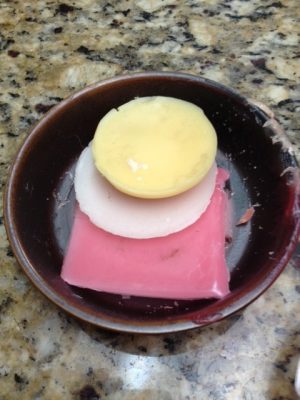 When new, the scented wax comes in little plastic trays and you break them apart and pop them out like you would a ice cube tray. When my trays are done I save them to use as mold to pour more melted wax into.
The first tip is to save your wax when it has lost it's smell and add more scent to it. I melt the wax either in the microwave or on a warming tray (below) in a bowl and pour it into the saved wax trays. You can get a warming tray by the candles at Walmart for $5. Many places sell scented oil and you only need a few drops. After adding the melted wax to the trays place it in the freezer for a while to harden, then use like you would new wax!
Melt the wax
Add scent
Pour in trays
Harden in freezer
Use again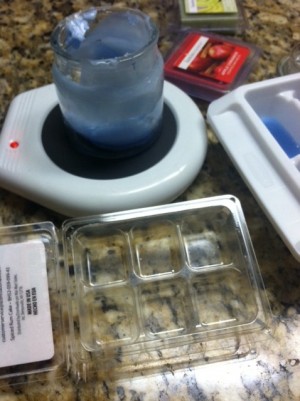 The second way I make these is with leftover candles I have OR with new candles I am given that I don't want to have burning in my house. I get a lot of the Yankee candles and don't want to light them so I make them into scented wax so I can safely use them.
Again I melt down the wax, either in the microwave (be careful of the metal tab on the bottom of the wick) or on a warming tray until the wax is completely melted. Then I pour them into the trays or into ice cube trays.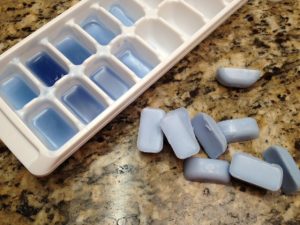 Put the trays into the freezer and when they are solid you can pull them out and you have scented wax from your candles that you can use in your warmers! This is the method that I use the most. I have found the Yankee candles when melted down and made into scented wax cubes smell better and the smell lasts longer then the Scentsy scents. But overall it is just safer in my home to not have an open flame.
As much as I love the Scentsy scents and buy them often, I love other candle brands as well that don't make the scented wax. This is a great way to stretch your budget on the extra things in life by making your own. I would rather spend my money on the darling designs of name brand warmers, then on the scented wax.