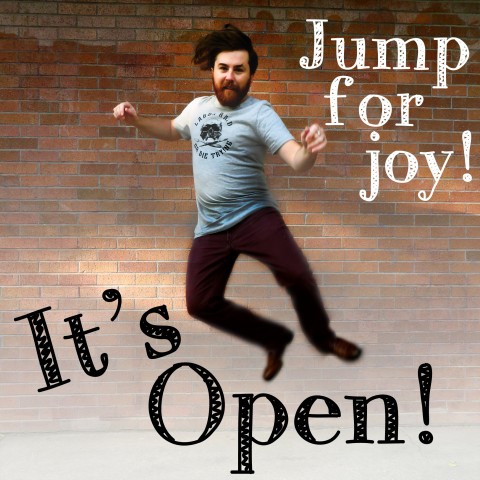 This is a personal post.
My brother is a very talented artist, he has done all the artwork for my site and for Paul's site over the years. He releases limited edition t-shirts that he designs, draws, and silk screens himself. They sell out very quickly. He released one today.
Plus, if you are a MyLitter reader, you will get FREE SHIPPING. Yay!
If you have a hipster you are buying for…. they will LOVE these shirts, OR if you have an artist in your life, this is a perfect gift for them! Or if you just want to look cool and have a nice soft shirt, this is for you!
These t-shirts are so SOFT, which is the #1 requirement for me when buying a t-shirt, if it is soft and high quality, I am in! Go HERE to take a look!