Sigh, I am going to set the record straight on the truth about Extreme Couponing. Today there was a marathon TLC Extreme Couponing day on one of the local stations, which means I get all the standard comments and claims on my Facebook and social media pages about how it was rigged, or fake, or EVERYONE committed some kind of COUPON FRAUD. Etc. etc. etc.
After 5 years you would think people would get their facts straight. But no, they read something 4-5 years ago by some blogger(s) who wasn't (weren't) on the show, but are just trying to get traffic by posting bait articles to get you to click. Congrats, you clicked and made them some money… but you are just dumber for reading their made up "facts" and speculation.
My husband and I were on the very first season, the first episode of TLC's Extreme Couponing. You can see our episode HERE.
I am going to answer a few of the rumors or claims that ALWAYS go around that are completely false or mostly untrue: 
Stores changed their coupon policies because of the show: 
FALSE. OMGosh, this one gets so old. Stores did not change their policies because of EC. It was not that big of a show. Stores do not change their polices based on a cable TV reality show. It also takes months or years to get a policy change into effect. The week our episode aired in Houston, the Kroger Southwest region changed their policy to exclude doubling and tripling. Kroger is the LARGEST grocer in the country. They don't make a major change to a policy in a few days. It takes FOREVER to make a change like that. Our episode just happened to air the week they did it. Which then, for people who have no idea how a grocer or corporation works might assume that a tiny show had something to do with it, when in fact, corporate wasn't even aware of the show at that time.
Kroger is the LARGEST grocer in the world. The WORLD people… They are even considered larger then Walmart as a traditional grocer. They don't give a crap about a cable TV show that only lasted 3 seasons.
Also, if you know anything about our story, you know that our local region actually TIGHTENED the policy for our shopping trip. At the time we were able to double and triple three of any coupon. The day we went shopping they only allowed us to double or triple ONE of any coupon.
Grocery stores, Kroger in particular, changed their coupon policy in 2011, & 2013 because the massive polling they do through Neilson showed that the average consumer used under 10 coupons in a trip and wanted a gas program and prescription drug program over a coupon program. You see, stores PAY the doubling and tripling amount. Not the brands. That marketing money was switched to gas and prescriptions.
Customers voted. The majority won.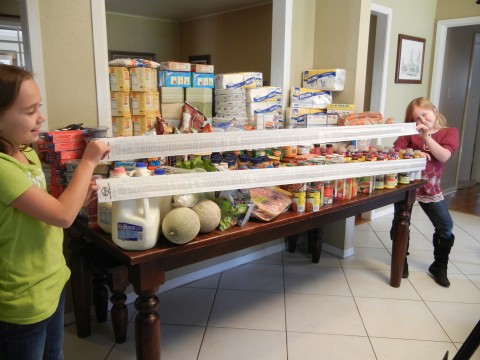 The trip is staged or fake:
FALSE: What does that even mean? I am not even sure what people are implying here when they say this…. TLC sets it up? LOL, not a chance! I was given about 4 days to get ready for my trip. People usually have the opportunity to pick the store they want to shop at. Because mine was such short notice we didn't get to choose, but sent out requests to all my local stores. The one who said yes first was the one we were using. Thank GOODNESS it was Kroger!
I was given (0) ZERO help. They don't do anything but send a local film crew and one 20 year old "producer" to ask you questions.
I had to sign a contract that I would not pitch companies for coupons, and that I would follow my stores coupon policy.
Some people had time to plan a trip longer then I did. They are able to order product ahead of time. Good for them! I was not. We only had a few days to get ready for the trip. So I did the best I could with a new baby, sitting on the floor of my grocery store nursing her, planning a shopping trip for TV.
Yeah… but, but, but, some people committed coupon fraud!:
TRUE: Yeah, a few did. Just like they do all day long at your Walmart, Target, CVS, Walgreens, and every grocery store. Some did it on purpose and some did it on accident. There are about 180 episodes of EC and out of all those there are a few where the people actually did commit coupon fraud. But it was not that many. AND, if they did, they had to go against the contract they signed and against the stores coupon policy. That isn't TLC's fault. That is a moral/ethical issue of that person. Just like it is with the people who commit coupon fraud everyday at your local stores.
Lumping everyone who was on the show into that "fraud" category is irresponsible and ignorant on your part. It is like saying, "Oh, so you are a couponer? Then you commit coupon fraud!" People who think that are idiots, just like the people who think everyone or even most people on the show committed fraud. That is just stupid.
In conclusion: 
Complaining about the show, or ignorantly making claims that you have no idea about are offensive to those who were on the show, who busted their asses to have a good trip and show people what can be done. It is offensive because we worked hard to give you a cool trip, with lots of good food and useable items, cleaning, hygiene, and even milk and produce. For crying out loud, Paul had 14lbs. of steak! instead of asking "How did he do that!!?" People assume that you did something fraudulent because they are ignorant of how to coupon.
I find that the people who speak out against the show usually have tried to Extreme Coupon and failed at it or were not very good at it. So, they have to disparage anyone who is good at it.
Extreme Couponing is an awesome show for a few reasons. It got people excited again about couponing. It has helped THOUSANDS of people provide for their families. It reminded people how fun couponing was and got them thinking about doing it again. There are so many positives!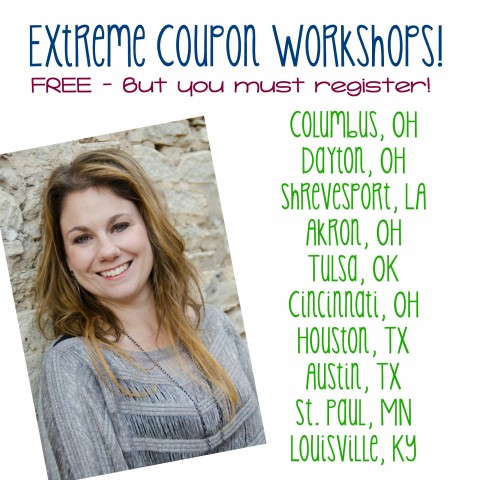 If you want to go to a FREE class, you can check out the dates and times HERE. Class is totally free and taught by me.