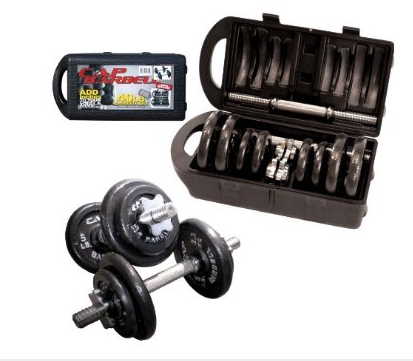 My teen was asking for a barbell set this Christmas, I wouldn't mind one either! You can get a Cap Barbell 40-pound Dumbbell Set for $55 ( was $99) and will ship for free.
The free shipping is crazy good as obviously this is not light! It says $33 shipping charge, but when I went all the way through checkout, it was free with Prime and said free with Super Saver!
Product Features
40 pound set includes two handles, four 2.5-pound plates, four 5-pound plates, 4 collars, and a plastic storage case
Set features ergonomic grips, comfort handles, and rubber trim collars
Durable cast iron plates have a semi-gloss finish
Collars are threaded for a secure fit to handles
Rust and maintenance-free
Go HERE to get yours!