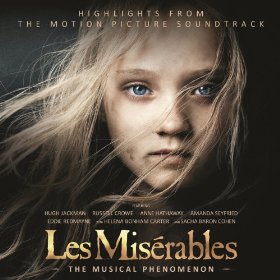 WOW!! You can get the Les Miserables highlights on MP3 on Amazon right now for only $5!!! AWESOME, AWESOME, music to have in the background while you are busy.
I just can't believe that Anne Hathaway and Hugh Jackman are really singing these songs, they are incredible. I can't wait to see this! Paul took me to see the show a few years ago, and even Paul was moved and loved it!
Go HERE to get yours!
* It is easy to get music from Amazon, you can add it to your iTunes!