Easy Teacher Gift Ideas
Finding a cute AND frugal teacher gift idea can be a challenge – especially when you're short on time.  Here are some easy teacher gift ideas that won't break the bank or require a 6-hour crafting session with your children 🙂  (Seriously – who has time for that???)
Keep in mind as you look through the list that some teachers like getting school supplies and some don't – so go with your gut on anything like that!  I'd love to hear any other ideas you've come across that you love – and teachers, please weigh in about the kinds of gifts you MOST like to receive!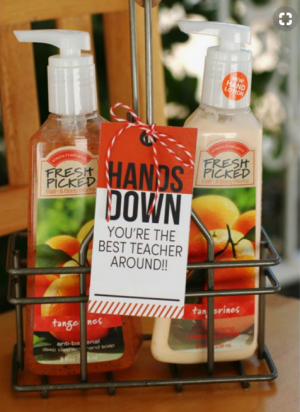 For this one you could use Bath & Body Works soaps, Mrs. Meyers soaps – or a couple from the Dollar Tree!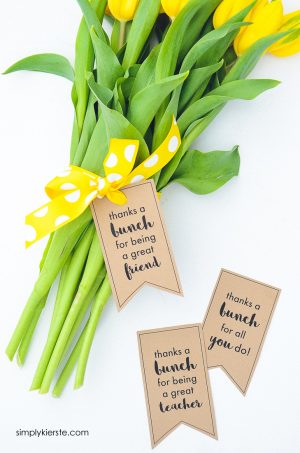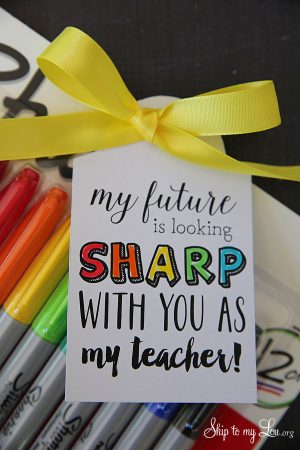 Who doesn't love a fresh new pack of colorful Sharpie Markers??  (Psst – these are over half off right now!)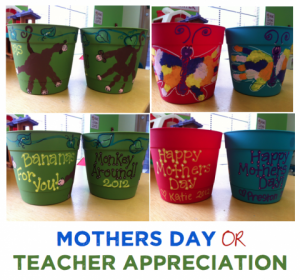 Look for pots at the Dollar Tree or Dollar General!
Girly travel tumblers are easy to find in the Spring – but this one would be great for a guy version!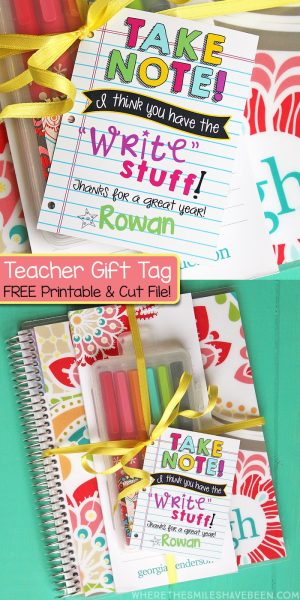 Target's One Spot is THE place to be for stationary!
We had a blast making this with the kiddos 🙂
Get enough EOS balms for all the teachers and yourself with this multipack.
Amazon gift cards are uber-popular, followed by Starbucks, then Target and so on… Sometimes you can even find special deals on gift cards here!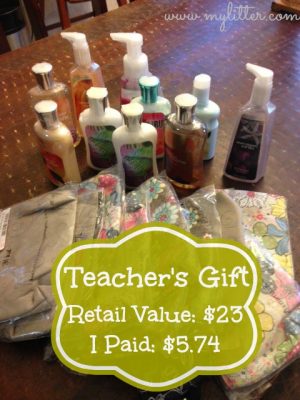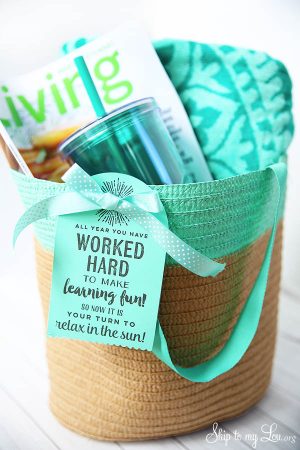 These beach totes with cooler room in the bottom get great reviews!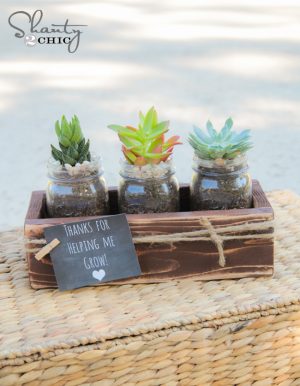 Get a great 12-plant succulent assortment here – enough for 4 gifts!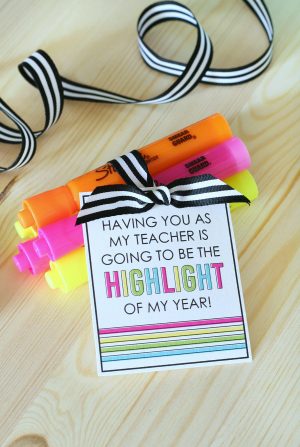 Snag a killer highlighter deal here 🙂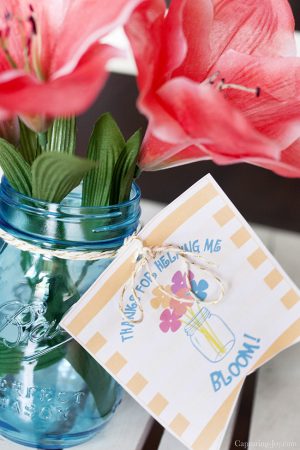 ….and last but not least – this is one you could do for FREE if you have some flowers blooming in the yard.  Have your child write a little note about why they appreciate their teacher.  Not everything has to cost money – a thoughtful gift from a child is always valuable!