Have you tried out Home Chef's meal delivery kit yet? If not – I have a GREAT bargain for you!
Right now you can get $30 off your first delivery, and if you keep your box to 2 people and 2 meals (the lowest you can go) – you'll pay only $19.95. 🙂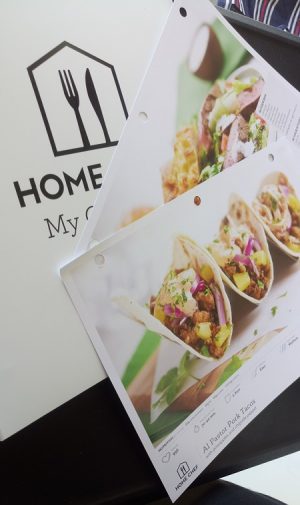 That's under $5 per person per meal! I've really REALLY enjoyed the convenience of Home Chef, and so have a few of my friends and team members here on MyLitter. Here's my friend Geri's review and video!
Here's how it went….
Home Chef is a mail delivery service that gives you everything you need to have delicious meals to your table. The Meals start at $7.99 per serving. Right now when you sign up you will receive $30 off your first shipment.
Once you sign up, you go and pick the meals you would like from the weekly rotating meals. They have a really great selection. This week I ordered the Blue Cheese and Smoked Almond Pork Chop and the Thai Fish Cakes and with the $30 off they were only $19.80. It comes with everything you need including the recipes! That is the most important part to me, I need those step by step instructions.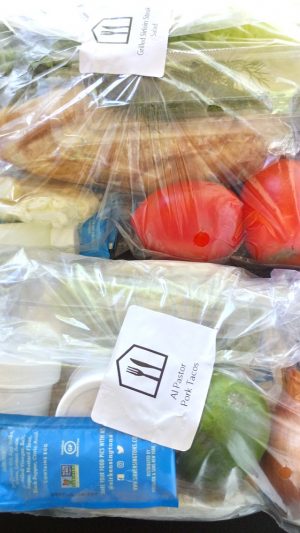 Our Verdict:
5 out of 5.
It did have everything looking nice and fresh
I love that the recipes have pictures so I know if I am messing it all up
These are very convenient
Check out all our Will it Work Wednesdays here!