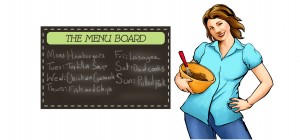 Here are some free printables if you need them:
The first thing we are going to do is see who has the best prices this week on the protein part of our meal, because that is where I spend the most of my food budget. * if you do NOT have the same grocery stores as me, do not worry! just grab your ads or look them up online and see who is the cheapest in your area! 
*Make sure to check out the weekly store deals and coupon match ups. You can make a printable list to make shopping easier! Kroger list HERE, Randalls list HERE, HEB list HERE.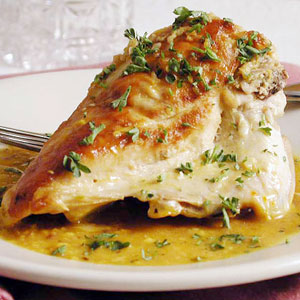 :: THURSDAY :: Chicken and Garlic Glaze – I am using the whole chicken breasts from Kroger on this one. Making a few extra and tearing the meat off them for Saturday's dinner. I have everything else at home for this dish in my pantry. I just need to add a salad and side.
::FRIDAY:: – Baked Potato Bar – My son is having friends over and I need a cheap and easy meal to feed a bunch of teens!
Randalls – Lloyd's Twin Packs B1G1 Free
Randalls – Lucerne Sour Crean $2.29
Randalls – Lucerne 32oz Chredded Cheese $6.99
Kroger – Kroger Fully Cooked Bacon $2.50
::SATURDAY:: – Baked Burritos – Remember the left over chicken from Thursday? I am using it tonight for baked burritos which my kids and everyone LOVES. I will also make extra for lunch on Sunday.
Walmart – Canned Black Beans
Walmart – Tortillas
Randalls – Salad Kits $2.50
::SUNDAY:: – Steak – New York Strip Steaks. With a side brocooli salad and garlic knots. Again, make extra steak, I am going to have it for my salad at lunch for a few days. 🙂
HEB – New York Strip Steaks $3.97 /lb
HEB – Broccoli Organic
Randalls – Grapes $2.99/lb
Walmart – Green Onions
::MONDAY:: – Pan Fried Pork Chops, Side Salad and a roll.
Randalls – Side Salad $2.50
Kroger – Assorted Pork Chops $1.88/lb
:: TUESDAY :: We will be eating out this night… I already know what a crazy night it will be!