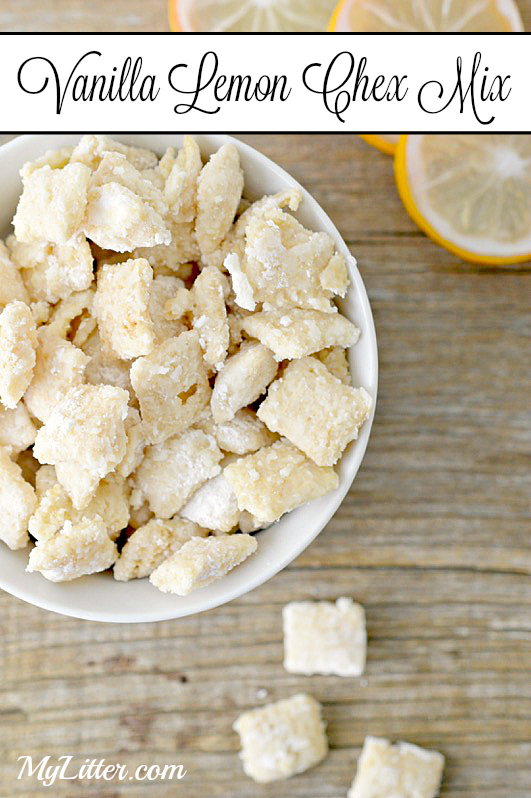 There are so many different versions of Chex Mix, however I must be honest this Vanilla Lemon Chex Mix recipe is one of my ultimate favorites. It is the perfect combination of sweet and sour. Make it as a tasty treat around the house, to give as a gift in Holiday themed containers
 or as a feature in your next party.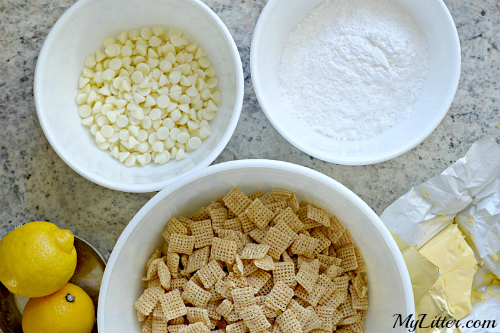 Ingredients
5 cups Rice Chex Cereal
¾ cup Vanilla Baking Chips
3 Tablespoons Butter
2 Tablespoons Lemon Juice, fresh
1 1/4 cup Powdered Sugar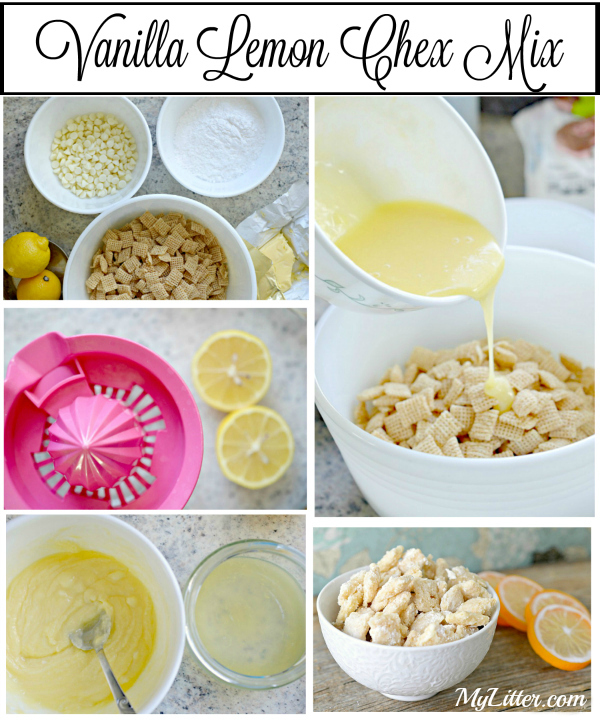 This recipe is really pretty simple and does not take much time at all. Start out with a small microwavable bowl. In the microwave melt the Vanilla Baking Chips and the Butter together (it should take about 30 seconds). Mix the ingredients together until smooth and set aside for later. Use a citrus juicer to juice one lemon until you have about 2 tablespoons of lemon juice. (If there is a little more it can be added in for extra flavor!). Mix the lemon juice with the melted vanilla chips and butter. At this point beware…it will smell heavenly! Don't be tempted to eat it all up before you have come to the final product.
Measure the Chex cereal into a large bowl and gently pour the lemon vanilla mixture over the top of the cereal. Using a spatula or a spoon carefully mix ingredients together until all of the pieces are fully coated. Measure the powdered sugar and pour over the coated cereal. Stir gently until the pieces look dry and all of them have a powdered sugar coating. Serve for a delicious lemony snack!
More Snack Recipes
White Chocolate Peppermint Popcorn Recipe
White Chocolate Peanut Butter Pecan Popcorn