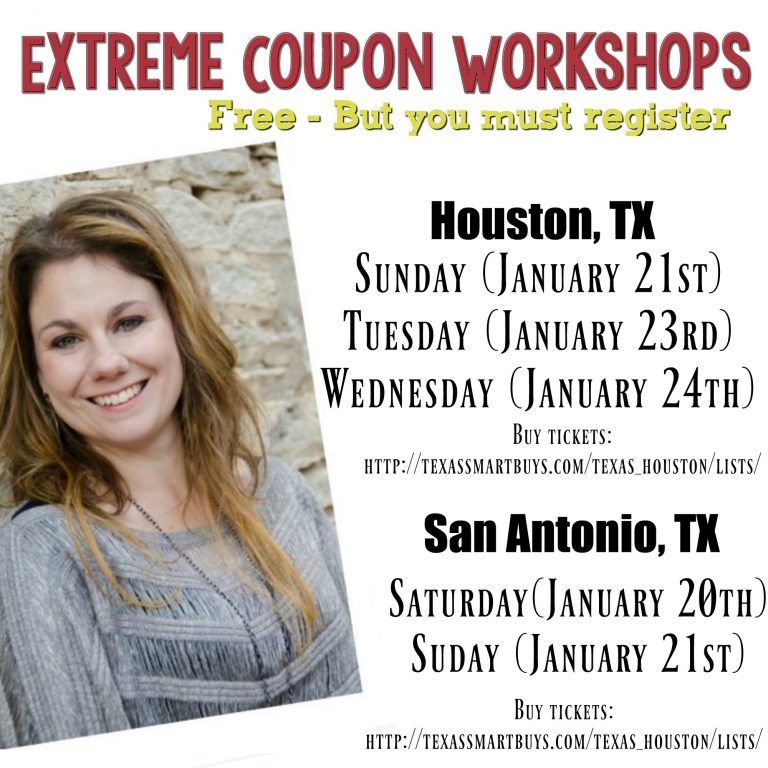 I have a bunch of free upcoming coupons classes that you can register for. You don't want to wait too long as they will sell out.
Tiffany will be giving away a Kroger Gift Card for every 10 attendees who say they heard about the coupon class from MyLitter when they register. Must be present to win
These classes cater more to the beginner couponer, but it is always fun to meet other couponers. The class is a little over an hour long, and I cover everything from how to get started, where to find coupons, what method I personally use, how to do a clip-less method of couponing, and then how to get the best deal on coupons since you need them to coupon.
Handouts are provided, just bring a pen. Nursing babies are welcome, but with any event should they need a break just feel free to walk them around. Kids are usually bored out of their minds, so if you can leave them home or trade babysitting I would do that.
Click the city and date to register! 
Holiday Inn (January 20th)
10135 Texas 151
San Antonio, TX 78251
Houston Chronicle Building Galleria Area (January 21st)
4747 Southwest Freeway
Houston, TX 77027
Hilton Airport (January 21st)
611 NW Loop 410
San Antonio, TX 78216
Bay Oaks Country Club (January 23rd)
14545 Bay Oaks Rd
Houston, TX 77059
Hilton Garden Inn (January 24th)
7979 Willow Chase Blvd
Houston, TX 77070