Bring some laughs to the table with the theme for todays Thanksgiving Traditions, Thanksgiving Jokes! Now these jokes range from smaller kid age to adult age jokes (these are totally clean jokes but may just go over the kids heads)
Why do the pants of pilgrims keep falling down? Because their belt buckles are on their hats!
Why did they let the turkey join the band? Because he had the drumsticks
What key has legs and can't open doors? A Turkey.
What do you call a running turkey? Fast food.
What is a pumpkin's favorite sport? Squash
Sister: Mom wants your to help us fix Thanksgiving Day dinner.
Brother: Why? Is it broken?
Q: What happens when you're too harsh on the cranberries and 

make

 them sad?
A: They turn into blueberries.
When a music student brought his French horn to my shop for repair, he complained that the instrument "felt stuffy" and he couldn't blow air through it. It's not unusual to find partial blockages in brass instruments if small items get lodged in the tubing, but when I tested the instrument, the horn was completely blocked. After much probing and prodding, a small tangerine dropped out of the bell.
"Oh," said the musician when I handed him the fruit. Seeing the bewildered look on my face, he explained, "My mom used the horn for a cornucopia in a Thanksgiving centerpiece."
Now, this may make the kids want to have their own jokes for the holiday family time so here are some great Joke Books for Kids on Amazon right now: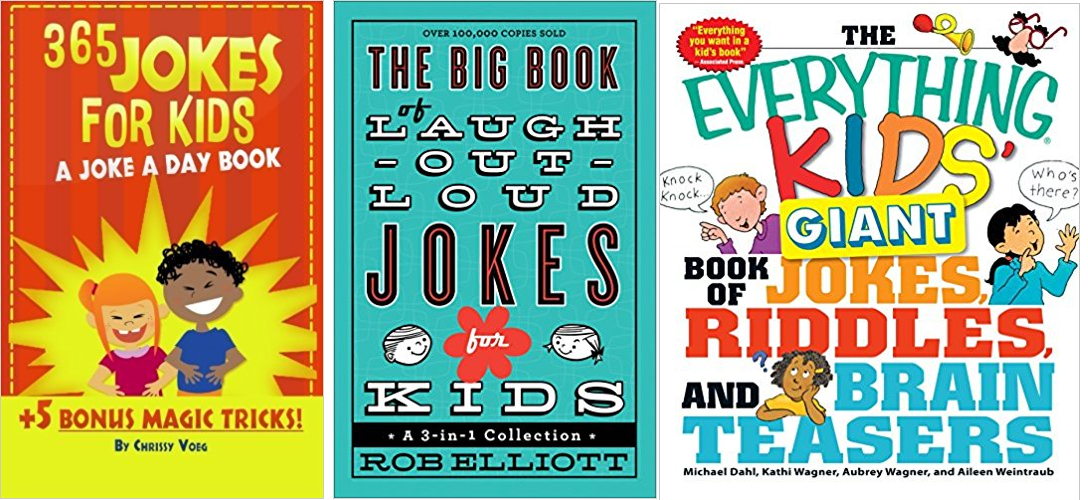 You May Also Enjoy:
Baby's My First Thanksgiving Fill and Spill Toy Playset Gift
Baby's First Thanksgiving Playset Fill and Spill toy playset.

Developmental toys that squeak, crinkle, rattle, and jingle!

Bountiful keepsake turkey bag includes cute squeak pumpkin pie toy, jingle Pilgrim Teddy bear, Native American girl with rattle and Tom Turkey with crinkle sounds.

Baby-safe. Suggested for ages 3 months and up. Surface Washable.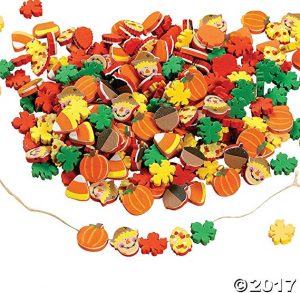 Fun Express Foam Thanksgiving Harvest Mix Bead Assortment
500 Assorted Foam Beads

1/2″ – 1″ in size

Thanksgiving and Autumn theme

Great for craft projects

New in package
Ideal Hot Potato Electronic Musical Passing Game
Wild, frantic, laugh out loud, electronic musical tater-tossing good time that can be played by the whole family

Begin the music and pass the potato, but don't get caught holding the spud when the music stops

Designed for 2-6-players

Includes an electronic plush potato stuffed with foam, 13 potato chip cards, 3 AG13/LR44 batteries and instruction

Recommended for children 4 years of age and older
40th Anniversary Deluxe Edition, Deluxe Edition
Making the most of your shopping this year? Don't forget to: 
Compare prices to Amazon (Amazon may have changed their price since we posted this!  They frequently change prices to match the major retailers)