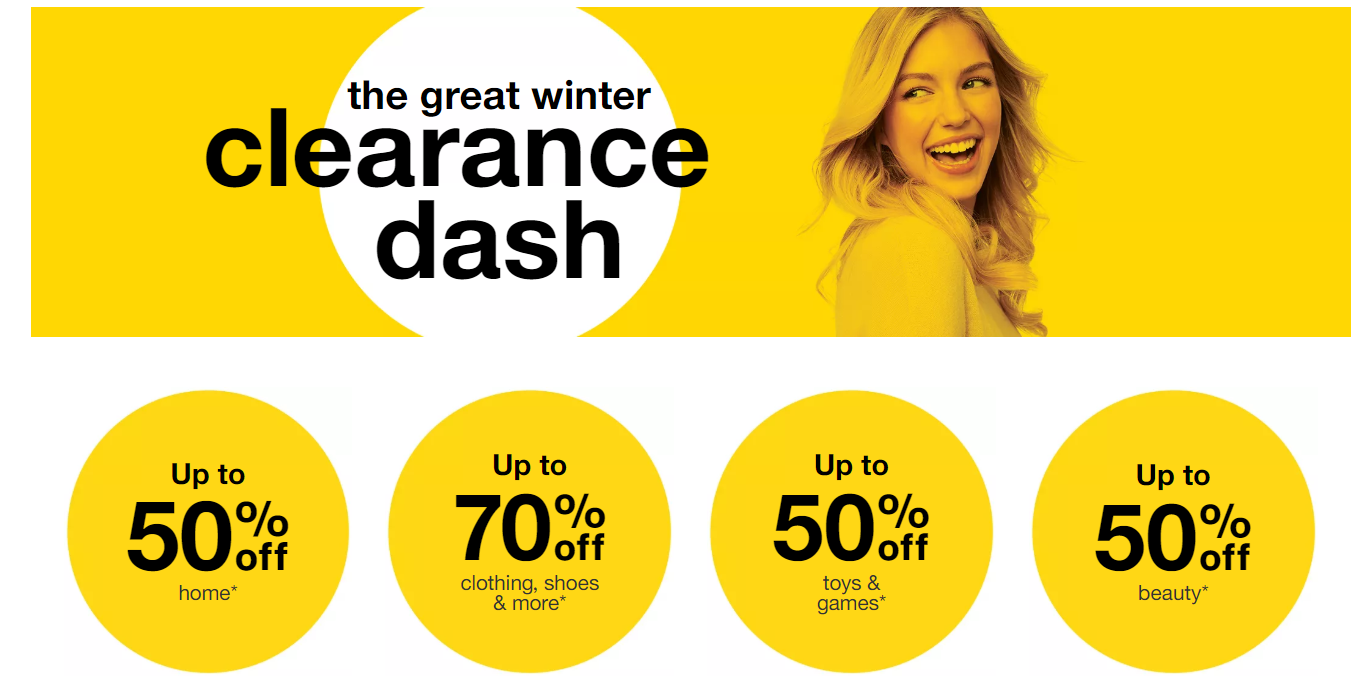 Time to go Shopping!
This is one Clearance Sale you don't want to miss! Hop on over to Target.com and check out all the major savings in every department including Clothing, Baby, Kids, Home Goods and More. You will enjoy savings up to 70% on your favorite brands. Great time to stock up on kids clothing and even gifts for upcoming birthday presesnts.
Save even more on everyday purchases with a Target RedCard
You do not need to apply for any credit cards. You will be able to sign up for the debit card instead of the credit version to receive the same perks, no annual fee, and no credit check required. The debit card is tied to your existing checking account so you can also withdraw up to $40 cash at checkout in-store. The $40 Off $40+ purchase coupon also comes along with the debit card.
Perks of having a Target REDcard:
Free 2-day shipping on most items on Target.com (no minimum purchase!)
Early access to special events, products & promotions just for REDcard holders
Extended returns (additional 30 days, excludes Optical and non-returnable items)
15% off + free shipping on select diapers, wipes & formula subscriptions
Exclusive extras, including special items, offers & 10% off coupon as a gift on your REDcard anniversary each year
Save 5% when you use your REDcard at any in-store Starbucks location
Save an extra 5% when you pay with your REDcard



Making the most of your shopping this year? Don't forget to: 
Compare prices to Amazon (Amazon may have changed their price since we posted this!  They frequently change prices to match the major retailers)