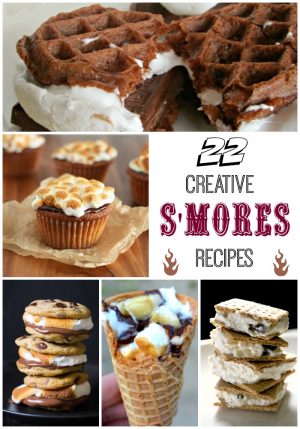 It's that time of year again! Summer is quickly coming up and it's time to brush up on your S'mores recipes. I've gathered some creative ones from around the internet for you, many are no camping required!
6. Double Chocolate S'mores Eggo Waffle
7. Allergy Safe Chocolate S'mores Bark
9. Chocolate Chip Cookie S'mores
10. S'mores Cupcakes
11. S'mores Macarons
18. S'moreos
19. Triple Chocolate S'mores Bark
20. S'mores Thumbprint Cookies
21. Indoor S'mores
22. S'mores Dip
What's your favorite S'mores Recipe?