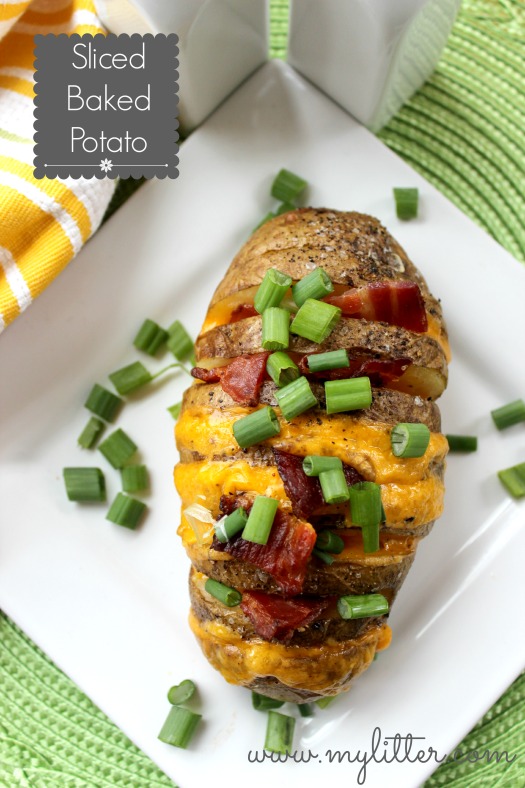 I have wanted to make Sliced Baked Potatoes for a while and finally got around to it. I also have been posting most recipes over on Eat This Up, but I felt like Mylitter was a little sad without a new recipe every once in a while!
This is just as simple as it sounds, it also makes fro a really nice presentation, so if you have company over this might be something to serve.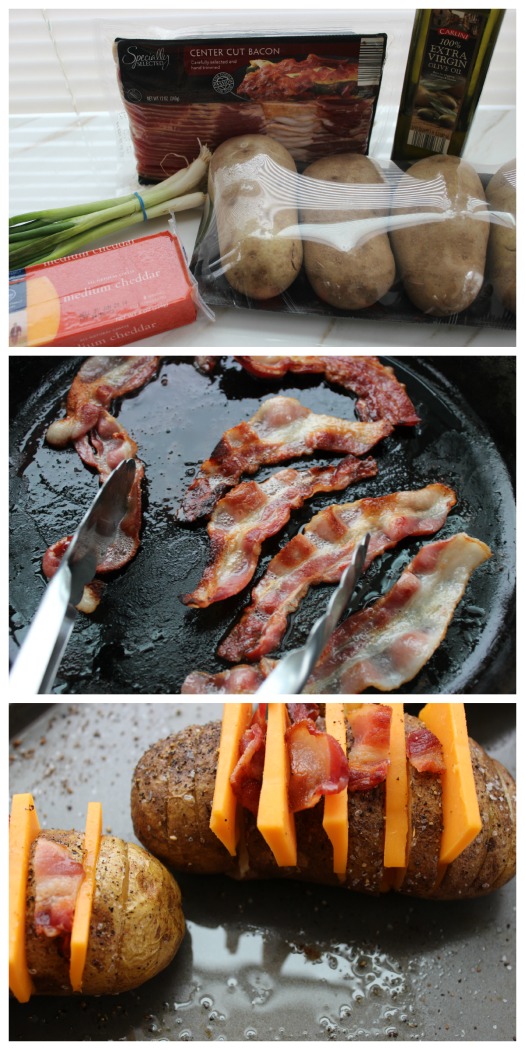 We always use sea salt for potatoes. It is a bigger chunk of salt, I am not really how to say it? Does salt come in grains, or chunks? Who knows, but anyway it is more coarse. Plus you can always add on all the butter that you want!
Sliced Bake Potatoes
INGREDIENTS
4 large baking Potatoes
8 oz Cheddar Cheese
3 sliced Green Onions
1-2 tbsp Olive Oil
5 slices Bacon
Salt and Pepper to taste
DIRECTIONS
Wash potatoes and pat dry.
Make a series of vertical slices through the width of the potatoes, going about 3/4 way through the potatoes. Do not cut all the way through.
Rub potatoes down with olive oil and place on baking sheet.
Season with salt and pepper and bake at 400 for 45 minutes.
Fry bacon; drain on paper towels ad cut into small pieces.
Remove from oven and insert cheese and bacon into slices, being careful not to bust the potatoes.
Return to oven for anoth 10 minutes.
Garnish with green onion slices.