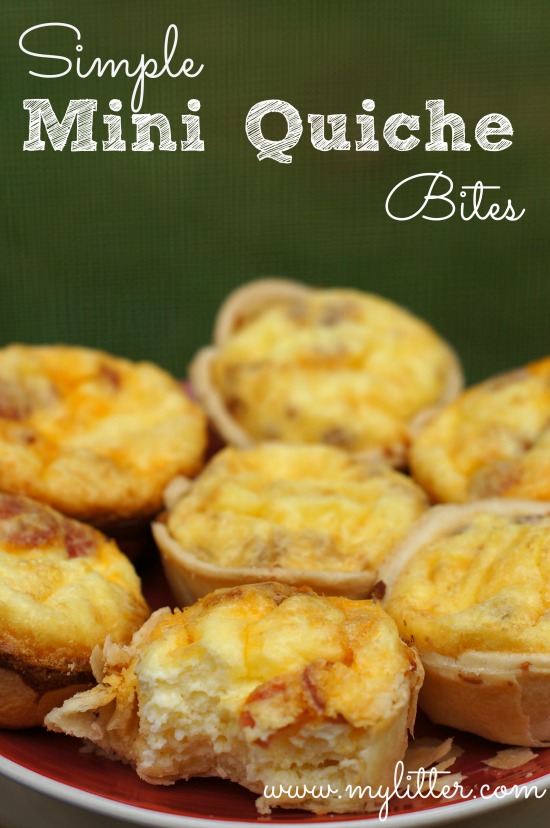 I am a little obsessed with the mini pie crust treats lately. Today we are making a Simple Mini Quiche Recipe. Although, there really isn't much of a recipe, because you can use just about anything you have on hand!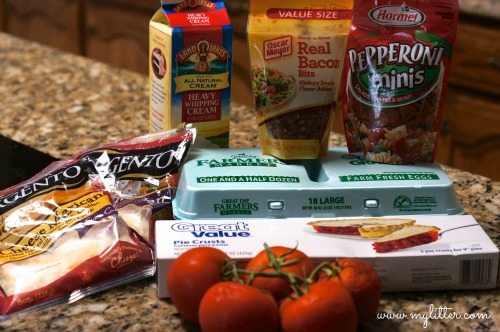 I have posted my Mini Cherry Pies HERE and my easy Quiche recipe HERE.
This is a great way to clean out the fridge. I had mini pepperonis and so I am using those for 1/2 and the bacon bits for the other half.
First start by rolling out your pie crust and using a cup making circles to press into the muffin tin. You want a little bigger round then the tin opening.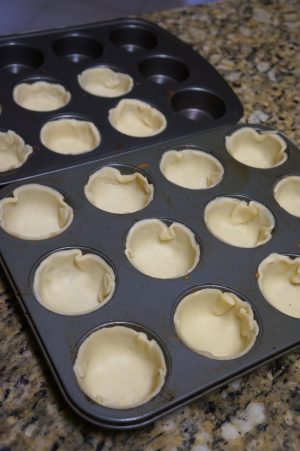 Press them into the pans. 2 pre-made pie crusts made 18 little quiches for me.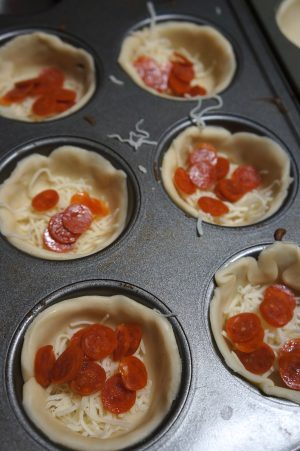 On the bottom I added some cheese and the meat. You can also add some veggies but remember that they wont have a lot of time to cook, so maybe things like tomatoes would be good.
I did both bacon bits and pepperoni, but you could do sausage, and even hamburger.
Then in a bowl I mixed 1 egg and 1T heavy cream for each quiche I was filling. I only had 15 eggs and it still worked out for the 18 quiches I had, so that is an estimate at 1 – 1.
I added some salt and pepper and a little onion powder.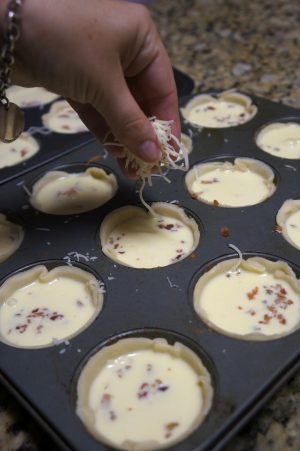 I poured the egg mixture into the little crusts, leaving a little room for them to expand. I added some more cheese to the top.
I baked them at 350 for about 20 minutes. They puffed up and then fell back a little, which made them perfect! The kids DEVOURED them! HUGE hit!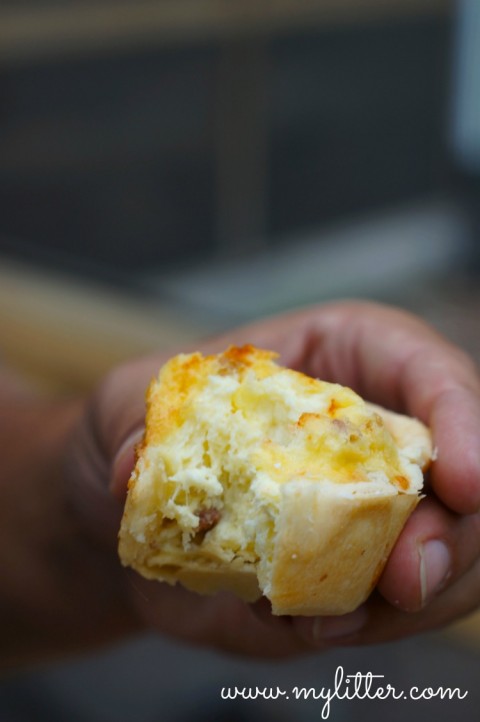 I have made these before and when they were completely cool, put them in the large Ziploc bag and froze them. They come out perfectly and I just microwaved them to heat them up.
Perfect for a lunch or breakfast on the go.