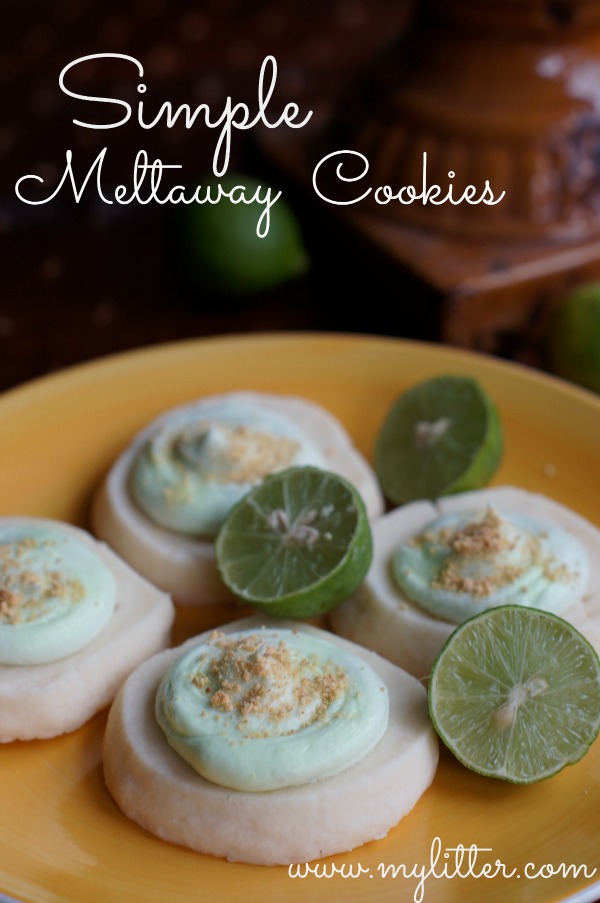 Cookie recipes for kids, or ones that are so easy to make they are perfect for kids are my favorite. This simple meltaway cookie recipe is just right for kids to make with little help from you.
If you have not had these cookies before they are very light and can be fragile. But once you have frosting on them they hold together better! They remind me a lot of Ice Box cookies.
The super simple 5 ingredient recipe calls for 1 c. flour (sifted), 1 c. cornstarch, 1 c. butter (softened), 1/2 c. powdered sugar, 1/2 tsp. salt and 1 tsp. vanilla.
Cream the butter and sugar together until fluffy, whipping in the salt and vanilla. Add in the flour and cornstarch until mixed in well.
Now you are going to form it into a log, wrap up in saran wrap and place in the freezer for an hour or so. Once frozen, unwrap and slice into 1/2 inch slices.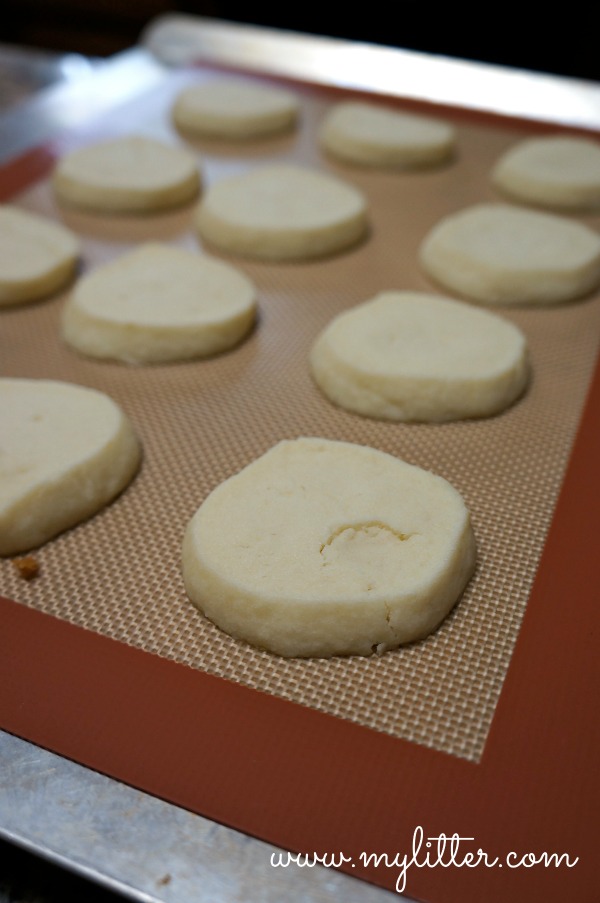 Bake at 375 for 12-16 minutes. I used my silpat (they are actually on sale) to make sure that the edges didn't get too brown.
Once baked they really don't have a lot of flavor, so you will want to frost them. I had key lime frosting left over from yesterday's cupcakes and so I am using that. You can see the Key Lime frosting recipe HERE.
I had to add some more powdered sugar and grab the mixer out to make the frosting the right consistency again. When it thawed the butter got a little soft and needed some powdered sugar again.
I always have a lot of help in the kitchen and I love it! They hear the mixer come out and a crowd gathers 🙂 I am happy to hand off some of the work, and my daughter Paige frosted the cookies for me.
 I makes for good hand eye coordination and fine motor skills right?!
These cookies are not called "Meltaways" for nothing! When you take a bite they literally melt in your mouth! They also look very pretty and would be great as a shower cookie or very pretty on a plate as a gift.
If you are looking for something over then the standard sugar cookie, I would give these a try!
Products that I use in baking: