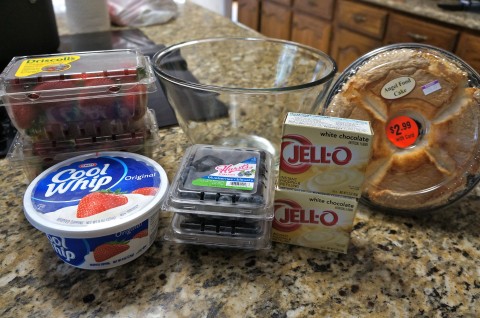 Last year the girls and I made a Berry Cheesecake Trifle, spur of the moment because we had some angle food cake and we knew it wasn't going to go very far with all of us!
We were going to try and stretch it, to feed everyone!
It was too hot to turn the oven on, we had berries and some pudding so we whipped this yummy dessert up.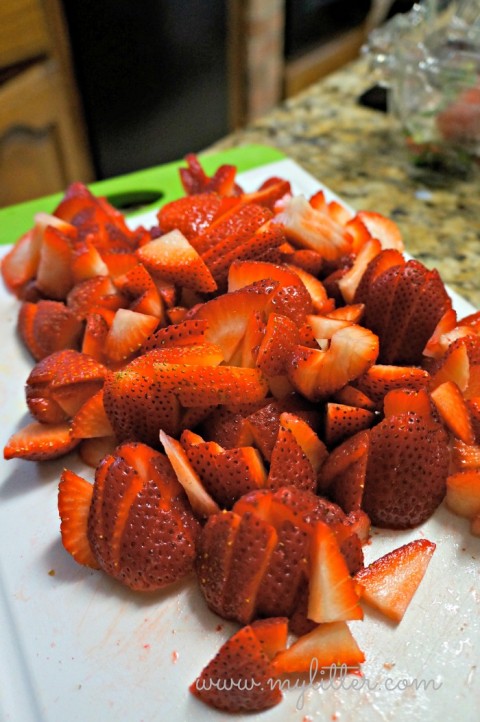 I had my oldest wash, hull and slice the strawberries.
The little ones tore up the angel food cake into bite size pieces and my middle daughter made 2 packages of cheesecake pudding.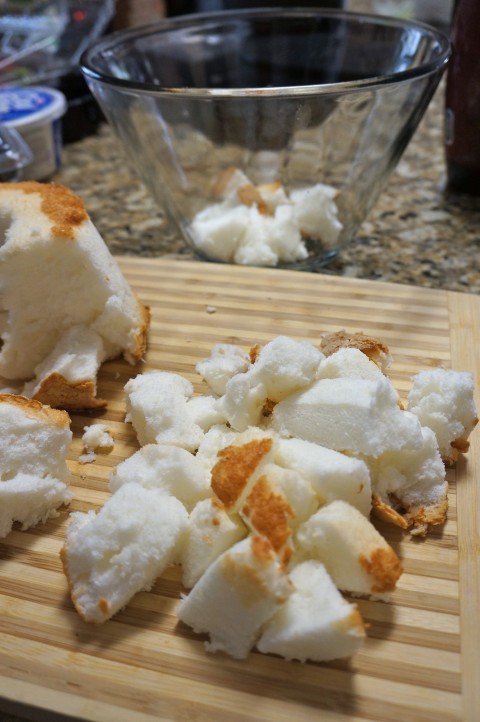 We started with the angel food cake covering the bottom of a glass dish. Then we layered strawberries and blueberries to cover. Next was a layer of pudding and on top of that a layer of cool whip.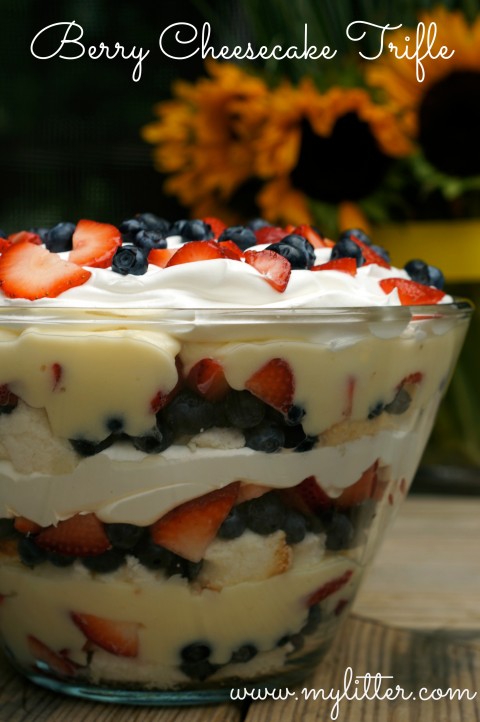 We kept layering until we were out of space!
To fill up a glass bowl like this one (Walmart for $8.99) we used 2 packages of strawberries, 2 boxes blueberries, 2 pkg. pudding, 1 carton cool whip 8oz. and 1 angel food cake.
Such a great dish to bring to a bbq or for the 4th of July!