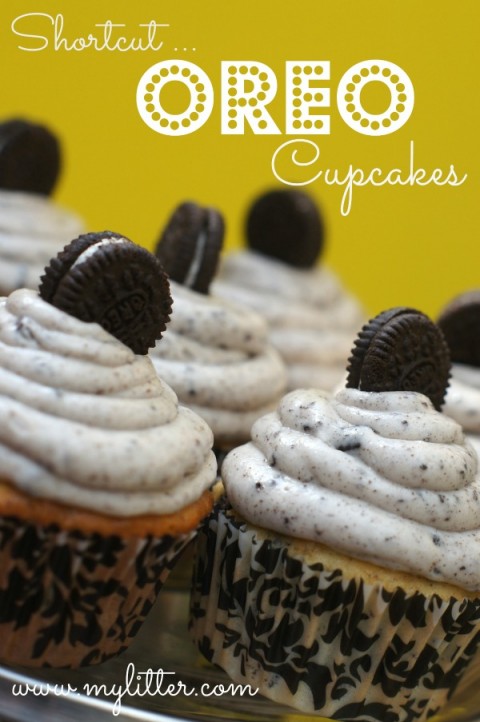 I have wanted to make these darling Oreo Cookie Cupcakes for a while, but never seemed to have time. I went ahead and made them today but cheated a little bit. 🙂
Instead of making my own cupcakes I just used a mix. GASP! I know, such a slacker!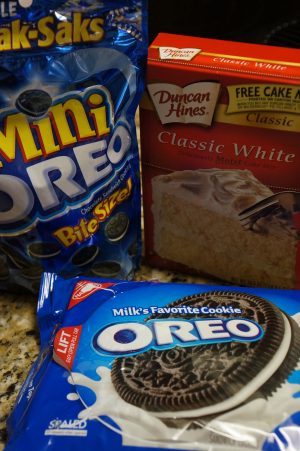 Go ahead and use a mix! Make the batter as directed, I used a white cake mix. My husband was sad I had not used chocolate, so you might want to think about different flavors.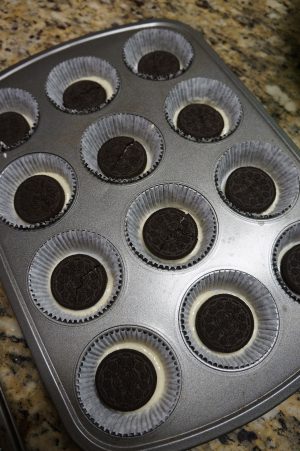 Put about a spoon full of batter on the bottom of the paper cups first so the Oreo does not stick to the paper. Then you take a while Oreo and press it into the bottom.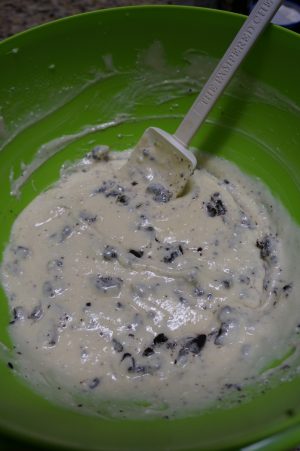 Now, chop up some more Oreos and toss them into the batter. One box of cake mix made 24 cupcakes for me. Once you have added in the chopped Oreos, spoon more batter over the Oreo's and stick them in the oven.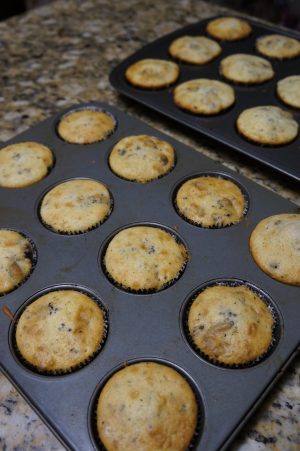 I baked mine for about 20 minutes at 355. In the mean time I made my frosting.
This is where you could have cheated also and used pre-made frosting. But my family is pretty offended by pre-made frosting so I made my own real quick.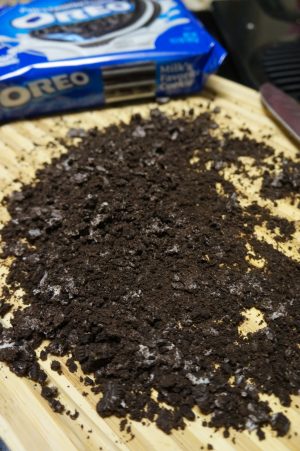 Basic Frosting:
8oz Cream Cheese
6oz. Soft Butter
1 T Vanilla
6 Cups Powdered Sugar
3T Milk
1 cup Crushed Oreos
Cream butter and cheese, add milk and vanilla. Slowly add powdered sugar, you might have to add more p. sugar as you go. Fold in the Oreos at the end.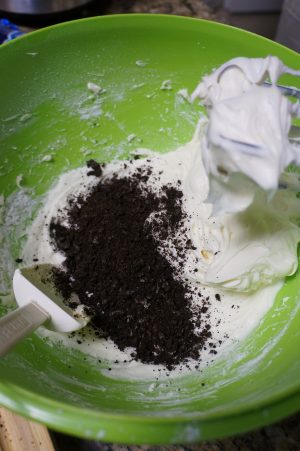 This is where the frosting will be different for everyone depending on the temp in your kitchen. You have to be flexible and add more powdered sugar if it isn't stiff enough or more milk if it is too thick.
Frost the cupcakes with a lot of frosting and add a small (or large) Oreo on the top.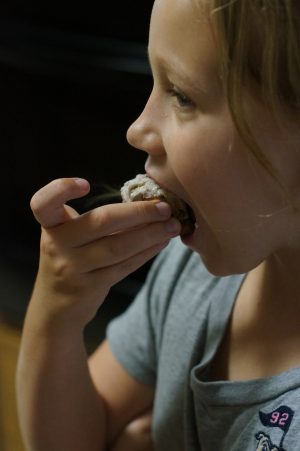 The kids liked them 🙂 My husband did as well and so did the neighbors.