Post sponsored by Mirum. Opinions are 100% my own.

You guys know how much we love H-E-B, especially after everything they did for their Texan shoppers after Hurricane Harvey. I feel like we grew closer together as a community with H-E-B and that is why we are super excited about this exclusive Caress Body Wash or Bar Soap Coupon offer happening now in stores!
:: Deal Breakdown ::
Buy 1 Caress Body Wash Daily Silk 2pk $6.97
Use $1.00/1 Caress H-E-B Coupon
Final price: $5.97 ($2.99 per bottle)
Buy 1 Caress Fine Fragrance Body Wash $3.82
Use $1.00/1 Caress H-E-B Coupon
Final price: $2.82!
If you visit a nearby H-E-B location right now you can find these Save $1 when you buy any ONE (1) Caress® Body Wash or Bar Soap. Offer valid 1/17/18 – 1/30/18 coupons on the shelf of included Caress items.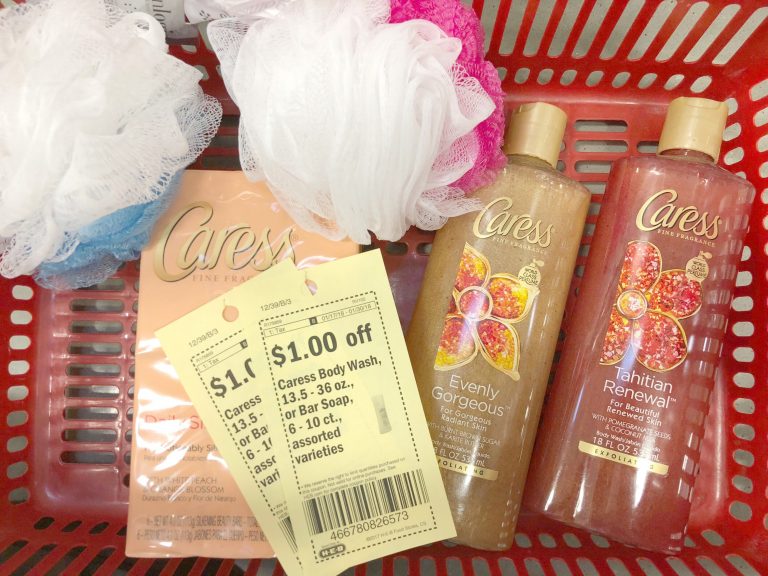 Our favorites are the Caress Body Washes or the original Caress Bar Soap which we always can smell as soon as we turn down the bar soap aisle it seems like. Let's be real for a minute and realize that our house is FULL of women/girls so we can go through body wash and bar soap like no other. We just had to buy brand new body scrubbies for everyone so we picked them up when we just stocked up at H-E-B.