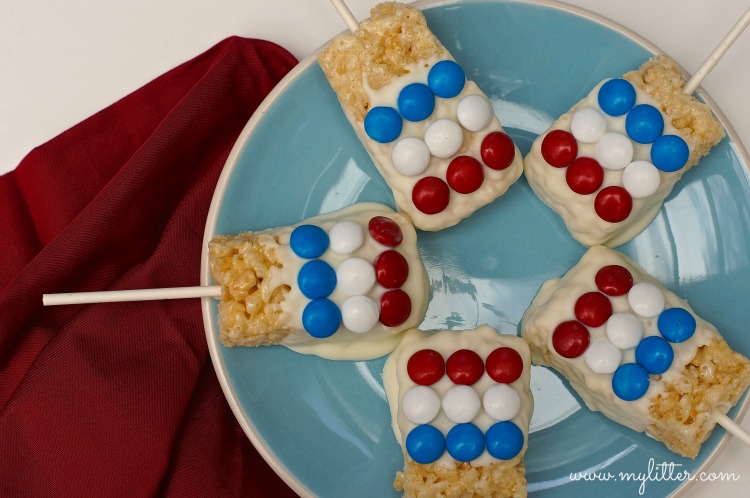 My family is addicted to Rice Krispie treats. For the 4th of July I think it darling to add a few M&M's and a little white chocolate to make them more patriotic!
You will need:
You are going to make just a regular pan of treats, just follow the directions on the box. Once they are set up, just cut them into rectangular sections. Cut them into sections about 2″x 4″
Melt some almond bark (I get mine at Walmart for $3.88) in a narrow cup or bowl. Take a sucker stick, from the craft section at Walmart or Hobby Lobby, and stick it in the middle of the treat. Then dip the top of the treat into the chocolate and decorate with red, white and blue M&M's.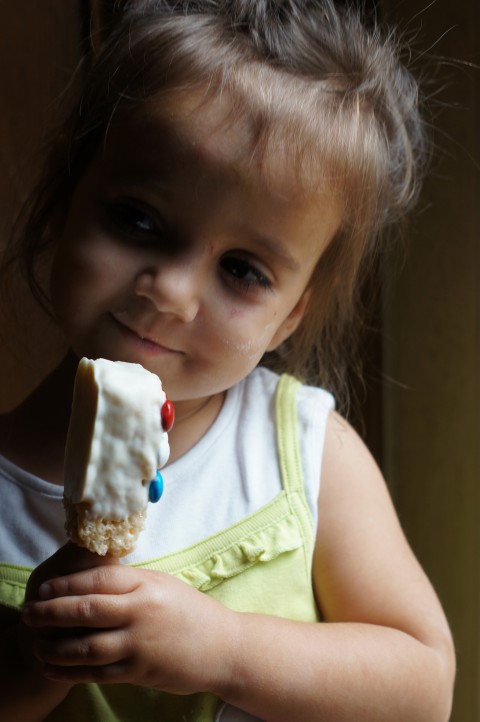 My little one volunteered to try them out a little early for us! 🙂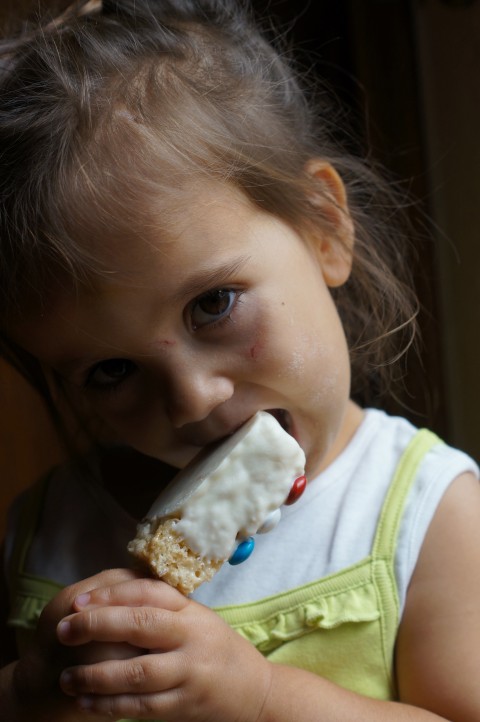 She never turned down a chance to be the first one to try something sweet!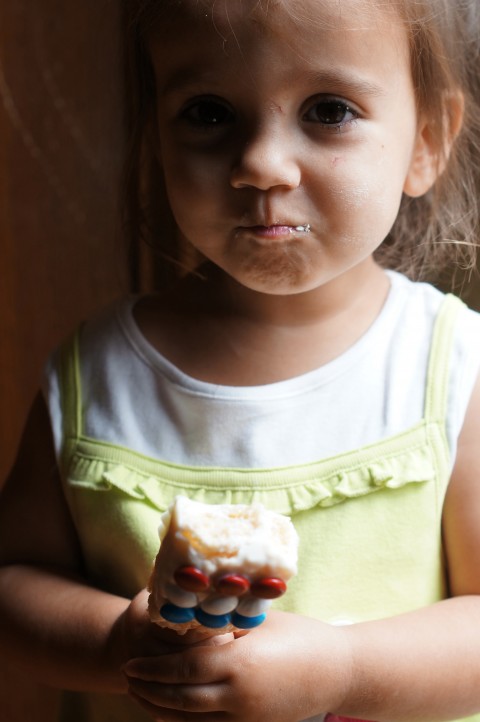 It passed! She loved them! Now, if she can just keep the puppy away, she likes them also…
Oh Man!! Looks like the puppy might have stolen an M&M!
* These are great to make ahead of time and keep wrapped up for a few days. They keep really well!.
Make sure to follow me on Pinterest!
Tiffany from MyLitter