Here is my take on a recipe for Philly Cheese Steak Sandwich Texas Style!! We have these often in our house, it is my husband's all time favorite sandwich and I have to admit probably mine also!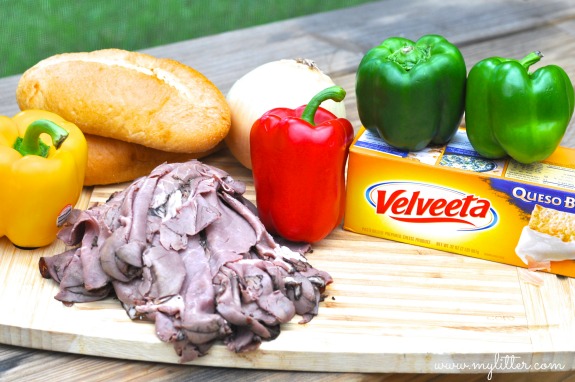 Start with super easy ingredients:
Roast Beef – Thin Sliced
Velveeta White Cheese
Onion
Bell Peppers
Rolls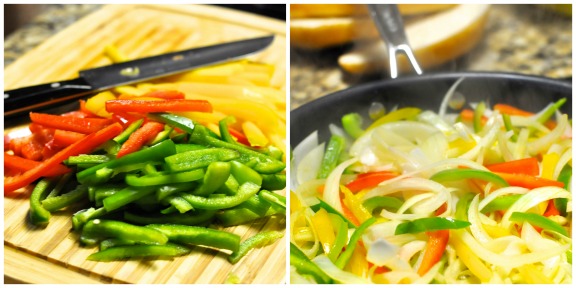 Slice and saute' your bell peppers and onions. Add just a little olive oil to the pan and cook until they are soft and the onions are clear.
Next add your sliced roast beef to a pan. I use a metal spatula and break up the slices a bit.
As it cooks and heats up it beaks up into the familiar Philly steak consistency. You want to just heat up the meat.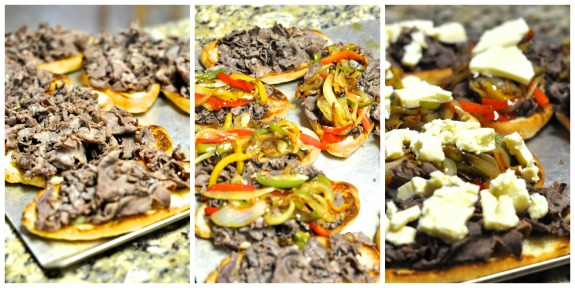 Slice your rolls in half and brush with butter. I stick mine under the broiler for a few seconds to just toast lightly. Now you assemble them open face on a cookie sheet.
Meat first, then cooked veggies followed by some Velveeta Queso Blanco.
Stick back under the broiler for just a few more minutes and take out when the cheese is melted. Top with the other half of the roll and you have one of the BEST sandwiches you will ever eat!
This entire process takes me under 30 minutes and is SOOOOO worth it! Serve with chips and fruit!
We had this for dinner last night and just typing up the recipe and seeing the pictures my mouth is drooling!