Yesterday ABC13 aired a segment I did with Patricia Lopez on Quick School Breakfast Ideas, you can watch the video above! I love Patricia and we had a lot of fun re-creatintg some of the breakfast items you find in the store that can be pricy.
Here are the breakfast items we made: 
Mini Quiche Bites 
At Home – 12 for $2
Store – 12 for $5
Instant Oatmeal Cups 
At Home – $.40
Store – $1.75
Pre Made Smoothies 
At Home – $.50
Store – $4
Fruit Parfaits 
At Home – $.40
Store – $1.50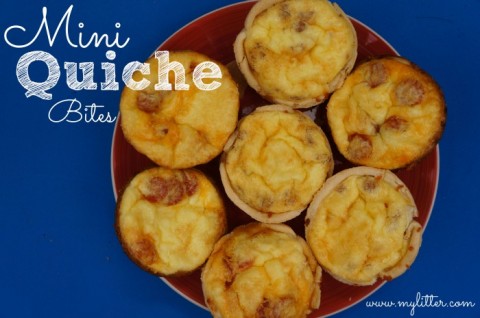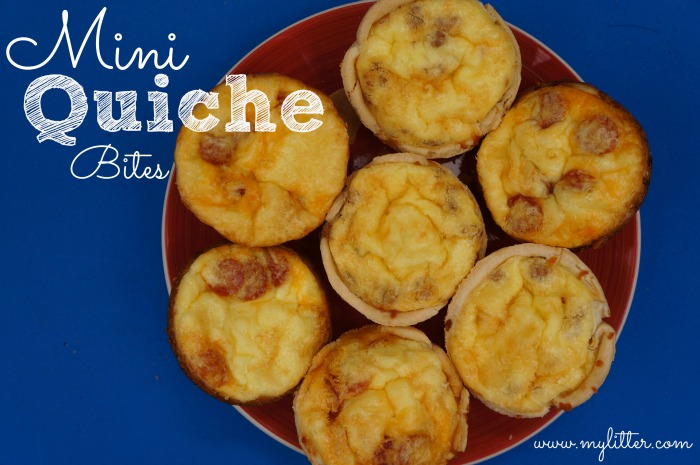 In the store they can be expensive and filled with who knows what! We made ours from things I already had in my fridge.
Eggs
Cheese
Bacon Bits
Pre made pie crust
I often clean out my fridge with whatever veggie and protein items I have leftover from the night before:
Ground beef
Sausage
Pepperoni (my kids favorite)
Tomatoes, Onion, Green Peppers etc.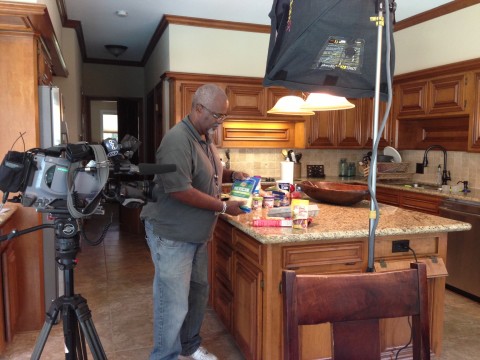 This is George, you might recognize him from a few other posts, my favorite camera guy EVER! 🙂
Patricia made some darling instant oatmeal in a mason jar or tupperware container. The pre-made ones are about $1.75. She made hers for only $.40! Plus, I can't tell you how good they looked! Patricia added instant oatmeal, nuts, and fruit to a jar, add hot water and microwave, let cool for a minute and you have breakfast to go!! So much better then a packet of oatmeal!
Next we made fruit smoothies. The Dole ones are really popular right now but can be as much as $4 each. We made ours by packaging the protein powder, veggies (I use spinach ) and fruit in a ziploc bag for only $.50 each. All I do is then pull them out of the fridge, pop them in the blender and add milk, water or fruit juice.
Finally, the greek yogurt, my favorite. The Greek yogurt parfaits in the store are as much as $1.50 each! They are TINY little cups with barely any good stuff.
But you can make them quick at home and stick them in the fridge to pull out on the go!
The key here is TO PLAN AHEAD! Just like everything else that saves you money PLAN AHEAD. Make 16 fruit parfaits, now you have breakfast for a few mornings. Make a bunch of quiches, freeze some and pull out and microwave and some to eat right then. My kids love them even cold in their lunch. Make muffins and freeze, pull them out the night before or microwave the next morning.
There are so many ideas, and ways to have a good, cheap and healthy breakfast! I want to know what you do?!