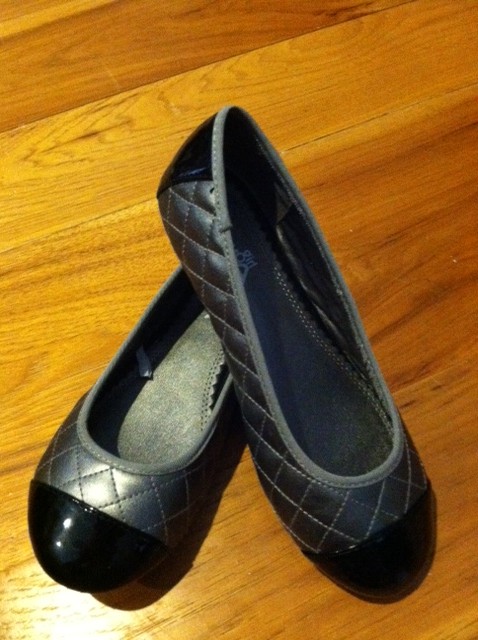 This weekend my girls needed some church shoes. This happens often with 5 girls and I try and get multi – use and purpose shoes. I rarely get something that is a weird color or is 1 outfit specific. Honestly, I do dream of having shoes that match each outfit my kids have, but that dream also includes their clothing hung up in the closet by color. That's how we know it is just a dream.
The 8 and 10 year old came with me shopping and we went into Marshall's first. I found a pair for the 6 year old but they were $16.99 ( originally $40) and I was really having a hard time wanting to pay that much for her shoes. I went back and forth for a while and finally decided to buy them. We were right by a Target and I just knew I was going to find some regular old church shoes much cheaper.
We didn't see anything for the other 3 girls under $18, most were around $20, and so we headed over to Target.
Once at Target I was really shocked to see that every pair of shoes I was picking up was $15 – $20 even for the little girls! The quality was also really bad. They were cheap and looked like they were not going to last more then a few months.
I took out the pair I had gotten at Marshalls, and looked at them again. They were a nice brand that for whatever reason ended up at a discount store and marked down. I thought $16.99 had been way to much, but was realizing that I had really gotten a deal seeing the same price and lower quality at Target.
I was really kicking myself that there had been a Laura Ashley sale at Zulily with darling shoes earlier in the week priced at $11 – $19 marked down from $30 – $40. I didn't want to pay the $6.99 shipping and so I passed. That was a big mistake.
Target has always been my favorite "big box" store. They have really cute stuff, but the quality has gone down hill, while the prices have gotten higher. I was expecting to find church shoes for my little ones at about $8-$11. NOT EVEN CLOSE!
 I am going to rethink my "I won't pay shipping" stance when it comes to quality items discounted at this point. I can buy a quality pair of shoes that will last longer and through more then 1 child, or spend more money in the long run buying cheap shoes multiple times.
Your thoughts?