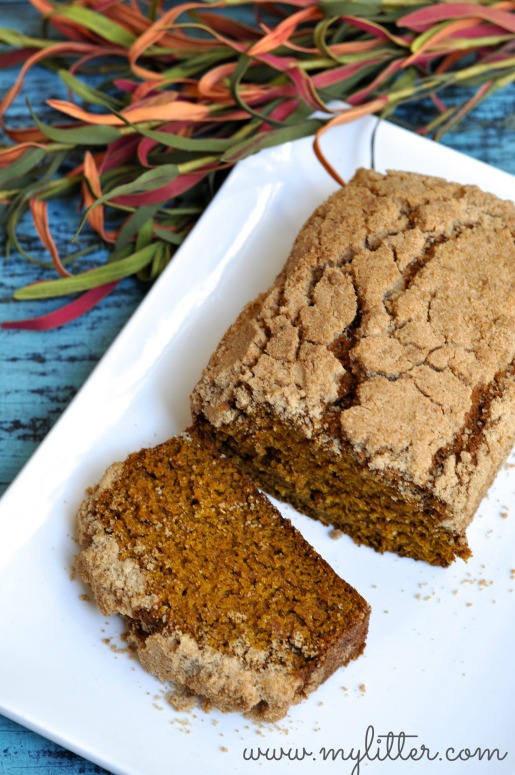 This is my favorite Pumpkin Bread Recipe for this time of year. Making pumpkin bread always signals football, stew, and changing leaves for me. It is comforting, and smells the house up better then anything else.
We made a double batch yesterday and it didn't last long. My kids favorite way to eat pumkin bread is with some cream cheese on the side. Well, or spoons full's of cream cheese and a little pumpkin bread to go with it!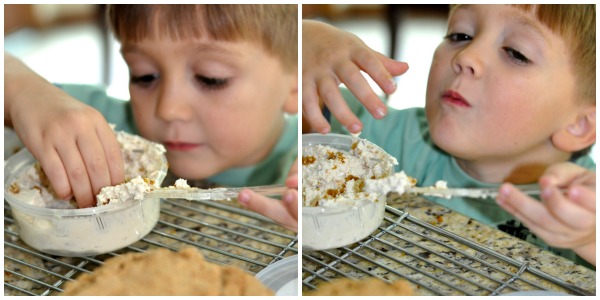 Pumpkin Bread Recipe
Ingredients
3 cups all-purpose flour
2 tsp. Pumpkin Pie Spice
½ tsp salt
1 tsp baking soda
1 tsp baking powder
3 cups granulated sugar
1 cup soft butter
3 large eggs
1 16 oz can of pure pumpkin
Strudle Topping
1 cup all-purpose flour
1/2 cup brown sugar, packed
1 stick unsalted butter
1 tsp ground cinnamon
Instructions
Preheat oven to 350?F and grease two medium loaf pans. In a bowl, mix all the dry ingredients and set to the side. In a seperate bowl or mixer, add sugar and very soft butter. Mix in eggs until light and fluffy. Add the pumpkin and mix well. Mix in gently the dry ingredients until well incorporated.
You can add any additional mix ins at this time such as raisins, nuts or chocolate chips. Pour into the 2 prepared pans.
Make strudel topping. Divide in half, and press half onto the top of each loaf. Bake for about an hour until a knife comes out clean. Cool and serve.