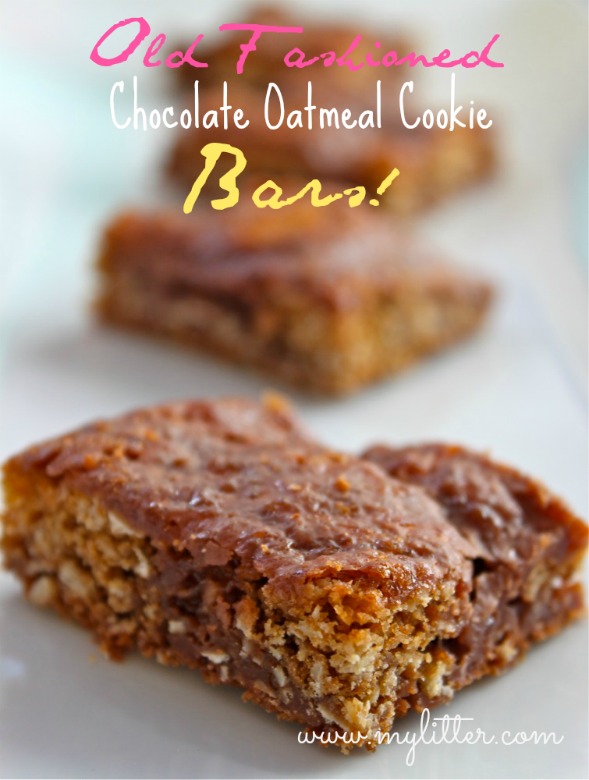 I have been making a lot of recipes that my Grandma used to make and these Old Fashioned Chocolate Oatmeal Cookie Bars are some of my favorite!
These bars remind of me of "no-bake" cookies but better! They are just about as easy to make though.Find good chocolate, or use some you have on hand. Once I used leftover Valentines Day candy! 🙂
This is a super fast and great treat. The Chocolate Oatmeal Cookie Bars take less then 15 minutes to make and 15 minutes to bake, so within a really short time you have a nice treat that is kid friendly!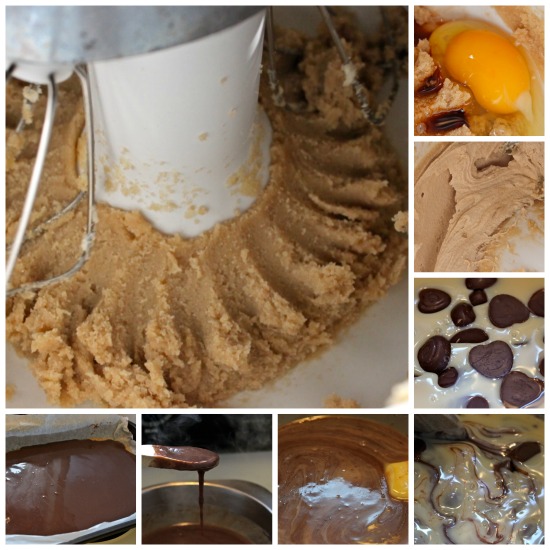 Oatmeal Chocolate Cookie Bars
Ingredients
Cookie:
1 cup brown sugar
1/2 cup butter, unsalted
1 large egg
1 tsp vanilla
1 1/4 cups flour
1 1/2 cups oatmeal, quick cooking
1 tsp baking soda
1/4 tsp salt
Topping:
14oz can Sweetened Condensed Milk
1 Tbsp Butter
6 oz Milk Chocolate
Instructions
Cream brown sugar and butter together until light and fluffy. Add egg and vanilla, and mix until combined.In a separate bowl mix together dry ingredients. Slowly add in to wet ingredients and mix until combined. Press mixture into a 9×13 lined with parchment, non-stick foil, or well prepped with baking spray.
Using a double boiler, or a pot with an inch of water and another glass or metal bowl on top of it. Simmer water underneath, and add condensed milk, chocolate, and butter to top bowl. Stir until melted and combined.
Pour chocolate mixture over bars in prepped pan. Bake at 350 for 12-18 minutes, or until a toothpick comes out clean.
Details
Prep time: 15 mins
Cook time: 15 mins
Total time: 30 mins