Some of the littles like lunchables but I prefer to make our own.  For the 1st day back to school,  I like to put in a special treat (works well for birthdays or a special occasions like a great report card too!).   We throw in a variety of goodies, like lean ham, a veggie, nuts, cheese, fruit cup and water.  Some like carrots, some like broccoli; every combination is different.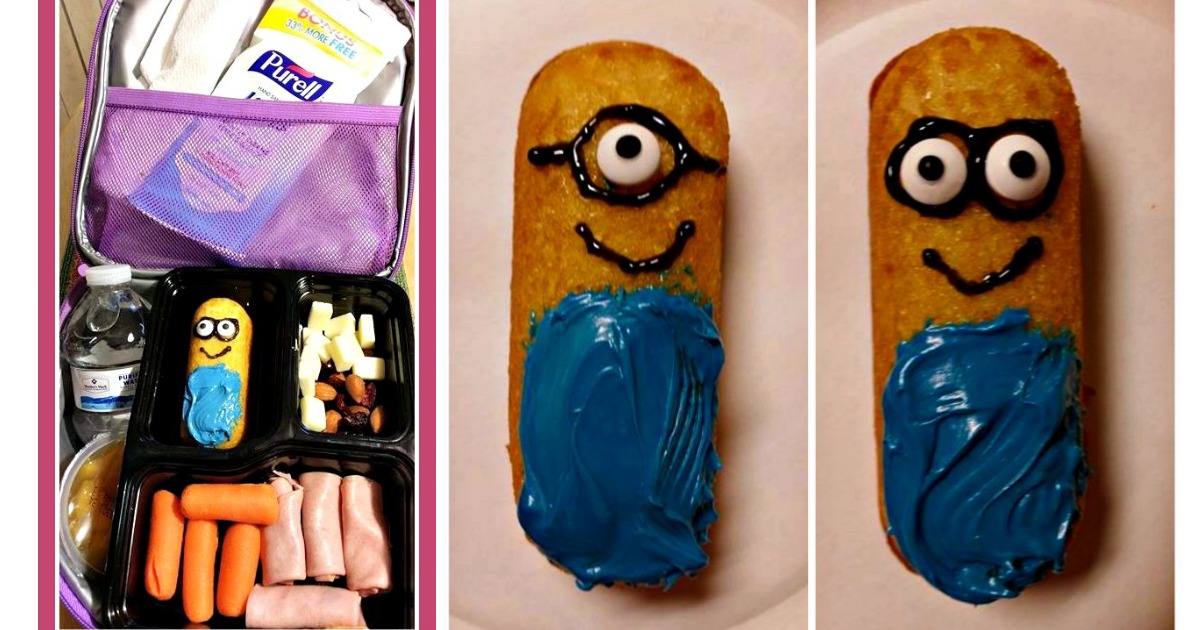 We use these reusable bento boxes that I found on Amazon (they put up real well with washing, etc) that you can grab HERE   and because no one wants sticky hands, we also added some Purell Hand Wipes we picked up from Target but you can get them on Amazon HERE
I decided that buying Twinkies (about $2.50 a box or less) would be our treat for the 1st day back, and who better than the Minions to make them smile.
What will you need?
Twinkies
Candy Eyes  (these will come handy for Halloween!)
Frosting (blue or white and add a drop or two of food coloring)
How to make Minions:
Frost the bottom half of the Twinkies lightly
Attach the candy eyes with frosting or decorating gel
Draw googles with the decorating gel
Refrigerate (and hide!) to set.