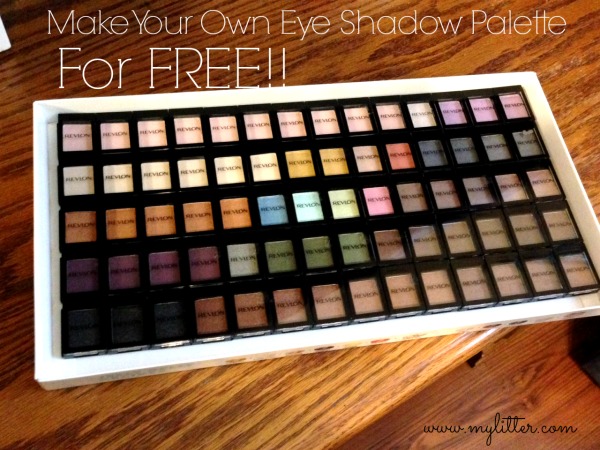 I am SOOOO in LOVE with this eye shadow palette that reader Angela is making! BUT WAIT>>>>>> she is making it for free!!! How?
From Angela: 
"For the last few months I have been using the random high value Revlon eye coupons and the select CVS deals to grab as many of these as I could. Was thinking ahead to teenage daughter's birthday or Christmas for an awesome gift for that "makeup-loving" girl!

No need to buy an expensive eye compilation…I did this for FREE! 

I still have more than 3 months to go…I wonder how big I can make it!!!"
Don't you just love that this has all been free?! Just keep your eyes open for those Revlon eye makeup coupons, and start your own collection.
Current Revlon COUPONS: