Last month I told you about my kids dentist, Laraway Family Dentistry.  I am really excited to tell you  that each month you will have the chance to ask questions and hear about new and innovative dental techniques for families.
How will this save you money?
We looked for a long time for a dentist, we don't have dental insurance. Our favorite and the best dentist we have ever been to was right in our backyard.
Dr. Asha Laraway is a member of America's Tooth Fairy, they want children to be able to concentrate and go to school without dental pain. This month Dr. Laraway is looking for a teenager who needs dental work done, so they can do better in school. This work will be done for free, as long as they will help spread awareness of the importance of dental hygiene.
If you know a teen who needs dental work done and does not have insurance, please contact Dr. Laraway at Larawaydentistry@gmail.com.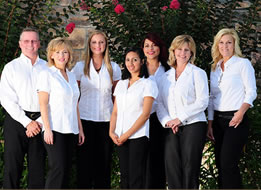 From Laraway Family Dentistry:
"I feel it's important to explain why Laraway Family Dentistry has such a wide array of at "no charge" services being located in affluent The Woodlands area. Patients frequently ask if there are any "strings attached" to our free services. They often think we overcharge for other things to compensate.We don't! We accept all PPO insurance plans, stay open on evenings (Wednesdays and Thursdays) and Saturdays to help patients who cannot, or don't want to take time off work.
1. We offer free -cleanings, X-rays and exams for uninsured children under 14 years of age -every 6 months. We love kids, have 3 of our own and we believe that good habits develop in childhood. There is nothing more rewarding than turning a frightened child into a relaxed, confident individual who enjoys the feeling of clean teeth and knows that a dental visits are fun.We don't like the insurance to stand in our way. So we took it out of the equation.
2. Free whitening for life for all patients. There are very few things in dentistry that can bring immediate joy with very little cost. Whitening is one of them. The gel the we use is antibacterial, so in addition to whitening your teeth you are making your mouth healthier, and reducing infection of the gums. Todays dentistry requires the gums to not bleed during treatment (fillings,crowns,root canals) teeth whitening makes us better dentists by helping create a moisture (blood) free environment.
3. Free oral sedation and nitrous oxide laughing gas. Novocaine (local injectable anesthetic) used to be a luxury when it first came out and was only offered at extra charge. Being comfortable in the dental chair should not be an option available only to those who are able to afford it. If you decide to engage in any dental procedure comfort should be a priority. Being asleep is the only way for some patients to be able to even consider dentistry. We take that out of equation as well.
4. Discount of 15% for all uninsured patients on all treatment, because life is hard enough with insurance in it.
5.Good dentistry lasts. We do not claim to be perfect but we have enough experience and expertise to be able to guarantee our crowns and bridges for 10 years. Three conditions: keep your mouth clean, wear your bite splint if recommended, and show up twice a year for your cleanings/check ups.
6. Month's special-January being the beginning of new year is a time to offer all pregnant women free cleanings and check ups. The new beginnings….
We would like to wish everyone to extend kindness and generosity to all.
It doesn't take much to make people happy. Try it. You may like it. And that's how WE make the world a better place. The Laraways.
To contact Laraway Family Dentistry 936-321-1477