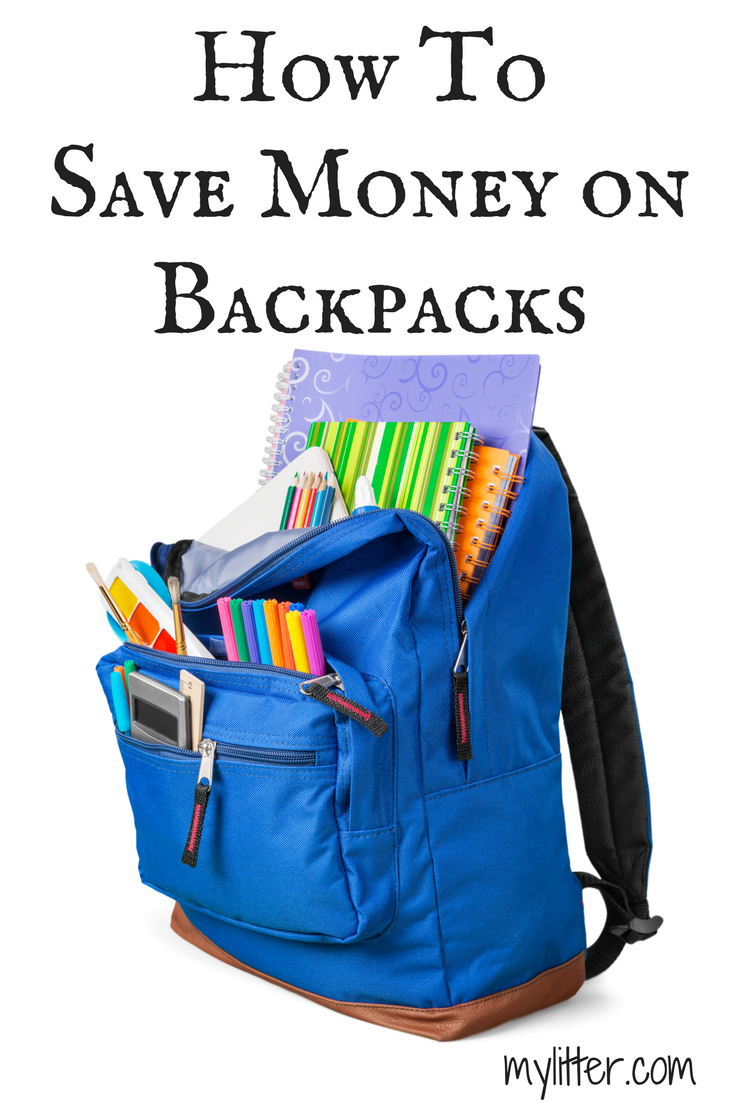 A big chunk of school supplies always seems to be the backpacks and it doesn't have to be. While we will admit it totally is easier to get the cheaper backpacks for the younger kids but they may not last the full year (we have a way to save you money for this too) Check out some of the easy ways to get FREE and super cheap backpacks to help lighten the load on Back to School Shopping.
Check out these other Back to School Saving Posts too:
Shop Thrift Stores. While this one may sound a bit like buying used goods you'd be surprised how often many of the local thrift stores get bulk items that haven't sold or personal items that get donated with brand new tags and in great condition. You may pay a fraction of the price for a brand new bookbag!

Shop Online/In-store at Walmart. For the past couple of years Walmart has had some of the smaller kids backpacks at a great price of just $2.47. Stock does seem to run low in-stores and online so it's better to get this deal as soon as you see it because if you wait they sell out of some styles pretty quickly. These are great for about 4th grade and under and we say that because the weight of text books and such won't keep these going for long. We usually buy TWO of these per kid because around Christmas break they usually need to be replaced. (Still $5 is a great deal for a year of backpacks)
Shop Online Discount Stores like Hollar (New Members get FREE $2 Credit) These websites usually have bulk purchased from other places that they sell at discount prices and new members save more with their first purchase. (Hollar was offering FREE shipping for first orders)

Shop Drug Store Deals. Walgreens has been the best every year to get deals on bookbags. They offer the popular Buy 1 Get 1 Free on backpacks (when we checked this deal out they started at just $5 each). Deals change each week on this one so make sure you check your weekly sales ad.
Shop Toys R Us. Every year Toys R Us does an awesome deal with buying backpacks and getting a free lunchbox with your purchase. Styles and prices will vary BUT getting a lunchbox and other school supplies in the same trip often makes it worth it. (2017, buy a backpack of $12.99+ value and get a free lunch box)
Check your local school. Many local schools run Back to School nights where they offer a select amount of free school supplies. Local events near back to school time may also do the same thing so keep an eye out for events.