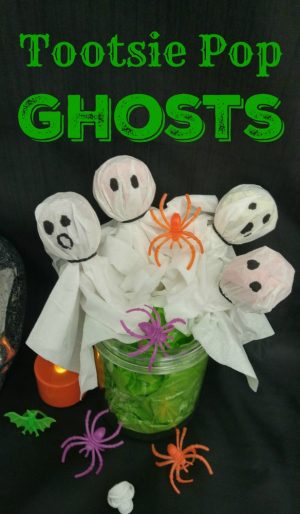 This is an old school Halloween Craft'/Treat but it's a classic one we always forget about! You can pick up all the items at your local Dollar Tree! You can make a bunch of these for school parties, Halloween parties, or just to decorate the house with and eat later!
Supplies you will need:
Tootsie Pops
Tissues (one box is more than enough)
Rubber bands (I found this in the hair
tie section at Walmart-HBA)
Ribbon (optional)
There are only two steps for this but you can pretty much see what they are in just one step: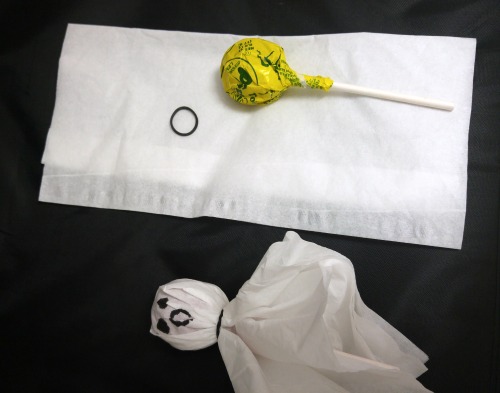 Take a single tissue and find the middle. Then put your tootsie pop in the middle and pull the tissue around to the stick. Then attach your rubber band at the base of the sucker where it meets the stick.
You may also enjoy: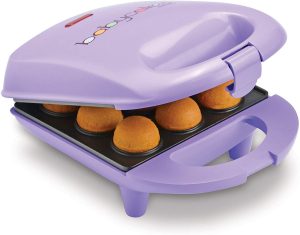 Non-Stick Baking Plates

Make 9 Cake Pops

Power Light

Latching Handle and Non-Skid Rubber Feet

Convenient Cord Wrap
Wilton Candy Melts Candy Melting Pot
Melt up to 2 to 1/2 cups of Candy Melts candy (sold separately) in 10 minutes or less for dipping, drizzling and decorating using the two temperature settings

Two pour spouts on each side plus a removable silicone insert for an easy clean up

Melting pot dimensions: 5.7 inches diameter x 6.3 x 9.1 inches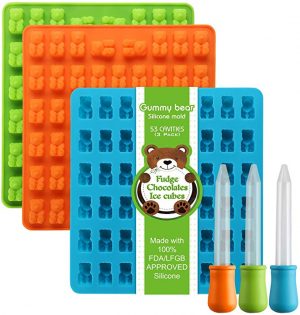 3 Packs Silicone Gummy Bear Candy Molds
Non-stick, FDA approved, BPA free. Oven, freezer, and dishwasher safe

Gummy bear molds size: Each tray is 6″ x 6-1/2″. Each cavity is 0.4″ x 0.7″ x 0.4″

Includes 3 Packs of silicone gummy bear molds (blue, green, orange), 3 droppers
Making the most of your shopping this year? Don't forget to: 
Compare prices to Amazon (Amazon may have changed their price since we posted this!  They frequently change prices to match the major retailers)