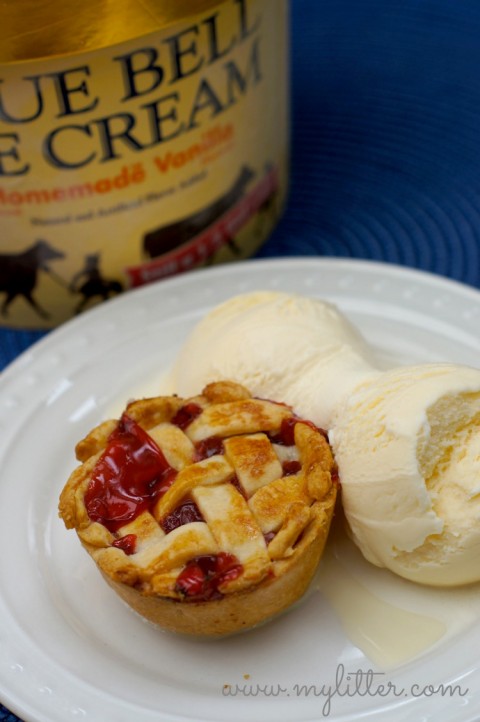 I am a few days late posting our Homemade Mini Cherry Pies that we had for the 4th of July with Blue Bell ice cream!
Guys, these are sooooo very easy and so fun to make a even more fun to eat. They are just so darling!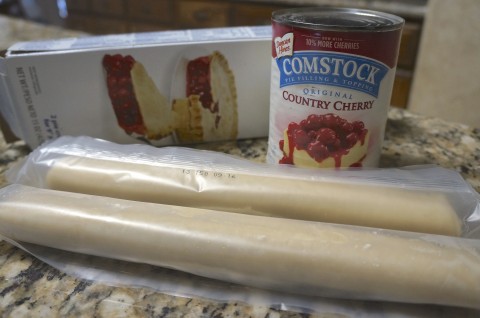 You need pre-made pie crust, or make your own, and pie filling. We went with cherry for July 4th.
Roll the dough out and use a circle (we used a large cup) to cut a shape a little larger then a cup cake pan.
Press the circles into the cup cake pan, and press the edges together.
We greased 6 tins and left 3 without to see if you needed to. You don't need to grease them, I couldn't tell a difference.
One package of pie crust made 9 mini pies.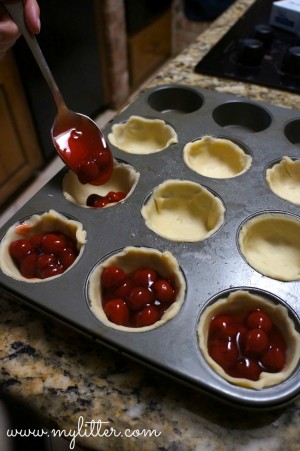 Then spoon the pie filling into the cups. I didn't go quite to the top.
After you have filled the crusts, take the other crust dough and using a pizza cutter I cut thin strips about 1/4 inch apart.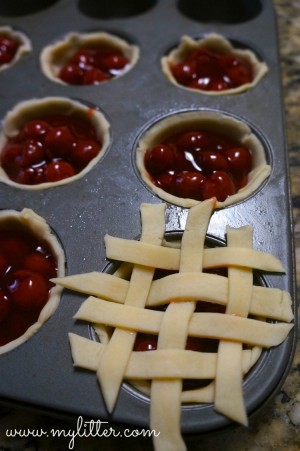 Then I used the strips to weave the pie lattice across the top of the pies.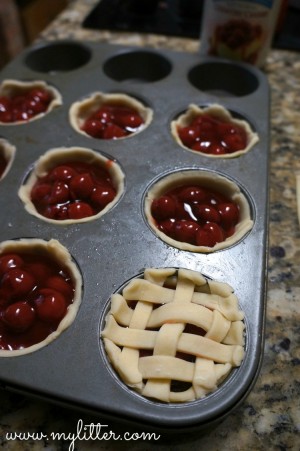 Then I cut off the extra edges and crimped the edges together like you would with a regular pie.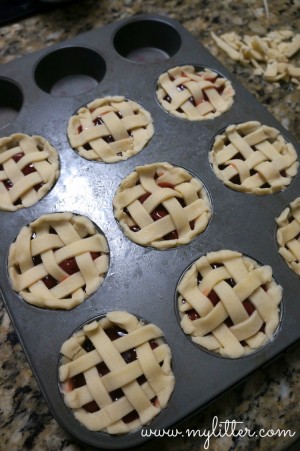 Once they were done, I brushed the tops with a little beaten egg and dusted with granulated sugar.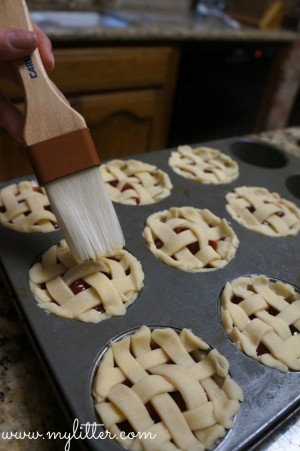 I baked them for about 20 minutes at 375, until the tops were brown.
We about burnt our mouths eating them right away! They were so fun to eat! Of course we had Homemade Vanilla Blue Bell!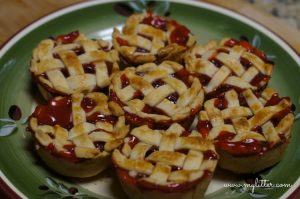 Look how pretty on a plate for the neighbors! You could make any pies this way for any holiday. They are so fun for the kids to make and so pretty.