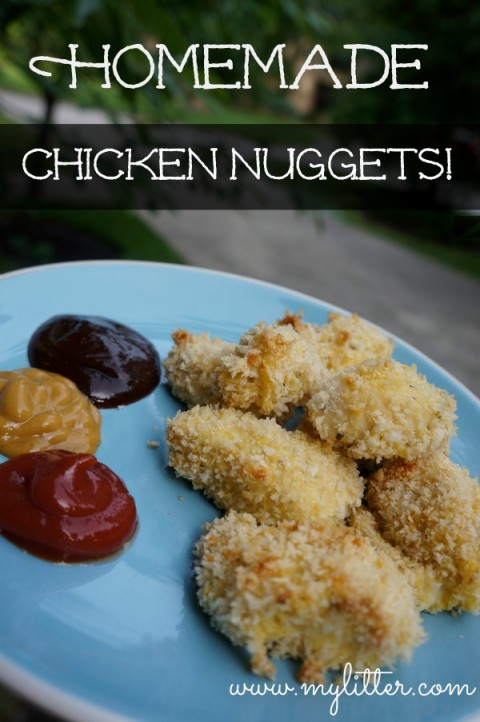 This is what the kids and I made the other night, Homemade Chicken Nuggets! They were so super easy that I can't believe I have not made them all the time. Plus they were really good!
Use either chicken tenders or just cut of up some chicken breasts into chunks. Honestly I think you really need to use the Panko crumbs, they just make it nice and crunchy!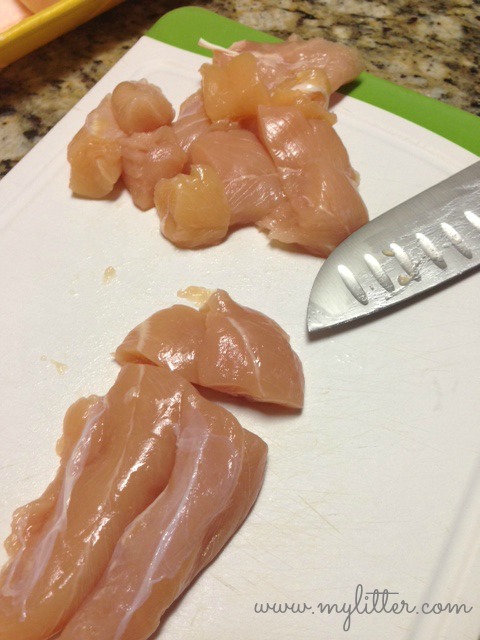 I used tender this time because that is what I had on hand. Just cut them up into bite size piece.
Next add a packet of ranch seasoning, and about 1/2 cup flour with some salt and pepper to a zip lock bag.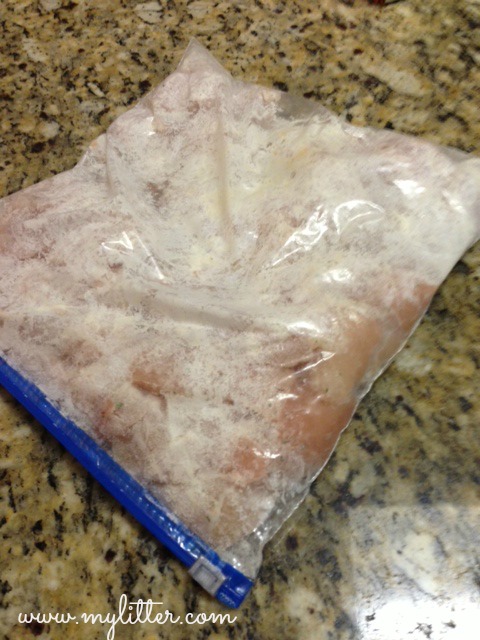 Put the chicken in the bag and let a kid shake the bag until they are coated with the flour mixture.
Now make an assembly line of the following: coated chicken, then some beaten egg in a bowl (I used 3 eggs), Panko crumbs and finally your baking sheet or dish.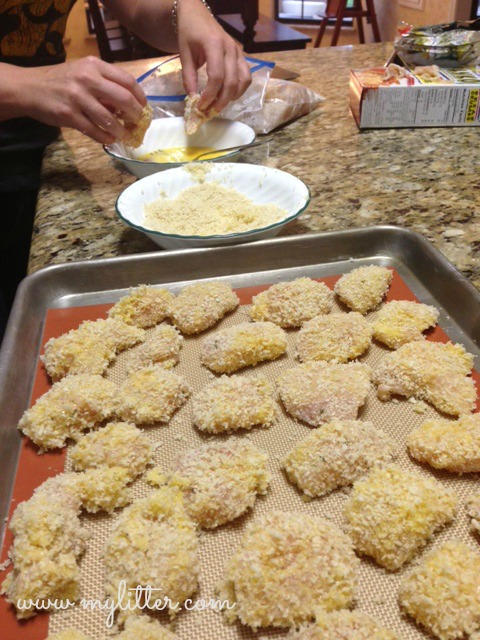 Dip in each bowl and place on baking sheet. I used my Silpat sheets so they didn't stick.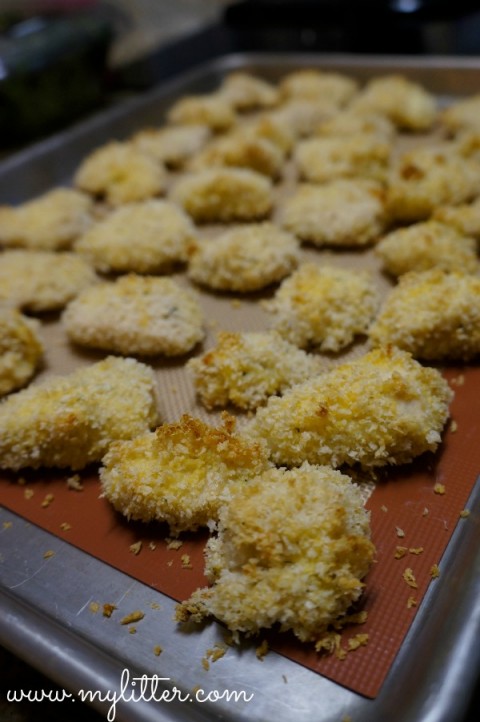 Then I baked them at 350 for about 15-20 minutes. This is going to depend on how thick they are. I would pull them out after 15 minutes and slice a bigger one open to see if it is done. You don't want to overcook them so they are tough, but obviously raw chicken won't work either!