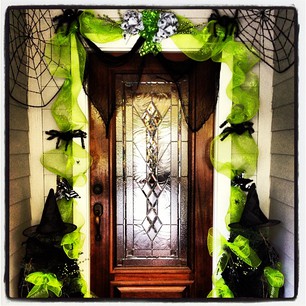 This is what I've done in the past. I am posting my Instagram picture because it looks cooler than the original!
Halloween Decorating from the Dollar Stores
I was at Dollar Tree one year and thought they had some really good decorations this year and for $1 each I could afford to have some fun!
My mini Christmas trees ended up as Halloween Trees. My husband thought it was a little sacrilegious, but the kids loved it! 🙂 I thought the witches hats as the toppers were really cute. I bought every single thing at the Dollar Tree but the green netting. I got that at Hobby Lobby with my 40% off.
I figured it cost me $18 to decorate the front door. I already had the green netting from last Christmas and the mini Christmas trees.
4 Spiders
3 Black Creepy Cloths
2 Skeleton Sets
2 Spider Wreaths
2 Rolls of Halloween Ribbon
2 Witches Hats
2 Halloween Picks ( flowers)
1 Plastic Rat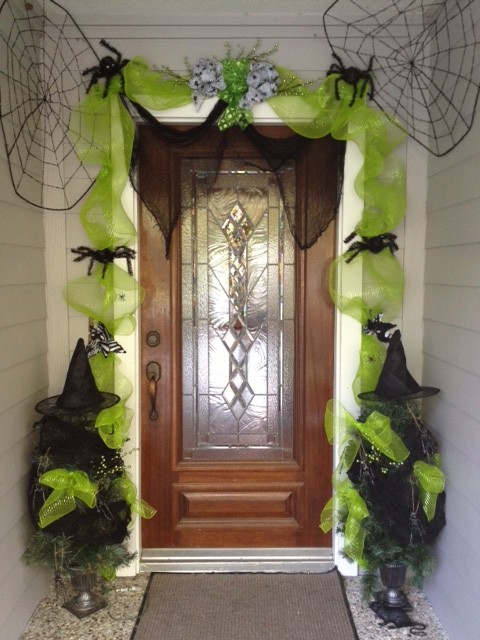 Not quite as cool looking this way huh?! Instagram makes everything look cool! Anyway, I am sure some of you much more crafty people could have made this look better, but the kids love it and that is all that matters.
Don't forget to look at the costume and party supplies. You can make some good costumes with what they have available. Plus, the party stuff is really cute!
Have you decorated with Dollar Store finds before? What did you do?