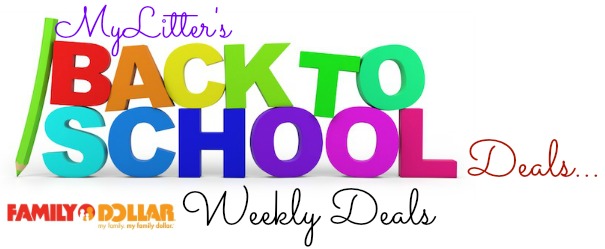 If you have a Family Dollar store near by, they have had some good deals lately on Back to School items, here is a list of what they have this week.
At Family Dollar, they will allow you to "stack" coupons, meaning, you can use a Family Dollar Store Coupon, and a Manufacturer's coupon for the same item, together.
To give you an idea of some of the sweet deals you can get, check these out below!
::TOP DEALS::
Duracell Batteries, AA or AAA 8 pk – $6.50
Family Dollar Alkaline Batteries, AA or AAA 8 pk – $3.75
Family Dollar Basic Towels, 8 Rolls – $5.00
Universal USB Travel Mouse – $5.00
Value Option Paper Towels, 1 roll – $1.00