One of the easiest ways to save money and make a quick meal at home is to have a handful of recipes called Fast Five Meals! The reason they are called Fast Five Meals is that you can have 5 or so recipes that you always have the ingredients for and can make on the fly!
I teach menu planning classes through Savings.com that help teach you some of these tricks!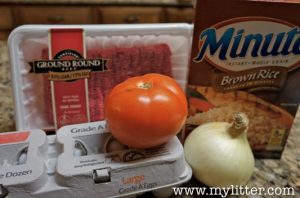 Some of the  Savings.com DealPros swapped recipes, to try each others Fast Five Recipes. I got a fun box in the mail the other day with a recipe from Maria at A Savings Wow to make a Torta recipe that is in her Fast Five Meals.
In the box was a recipe, a few goodies, and a $20.00 gift card to purchase the ingredients to make the recipe. One MyLitter reader will have an opportunity to win A Fast Five Meal Recipe Box from Savings.com; the details are at the bottom of this post.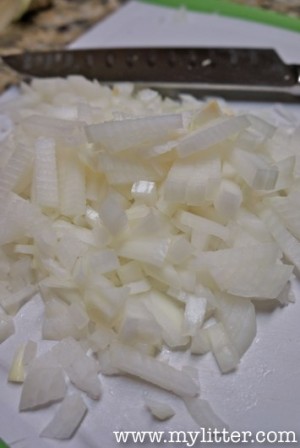 I have never made a Torta before, and I might have done it all wrong, but whatever I made was AWESOME and I had it the next day as well!
Along with my Torta I also made some brown rice and corn on the cob to go with it. I chopped up some onions and browned it with some ground beef.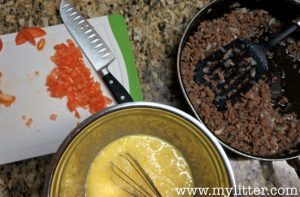 When the ground beef was done, I chopped up some tomatoes and mixed up some eggs, adding it all together.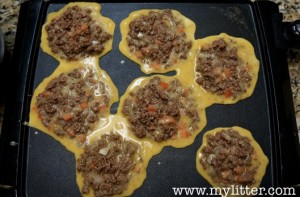 Then taking my Kohl's griddle, I was able to cook them all up in about 7 minutes!
I didn't really know they should look like, and Maria mentioned making them like omelets so I did. I added a little cheese on top, and plated them for the kids.
They were a HIT! They were SOOOOOO good and SIMPLE and CHEAP to make. PLUS, I probably have all the ingredients about 95% of the time. I can also add really anything that I want. It was super easy and filling.
AND, I made a few extra and had them for lunch the next day with a couple of my kids. These would be great for lunch to take to work.
Tortas – Fast Five Meals 
From Maria Ramos ( A Savings Wow) 
1 lb. Ground Beef
6 Eggs
Salt, pepper
Onion chopped (optional)
Tomatoes Chopped (optional)
Rice (optional)
Directions:
Brown the ground beef (with onions) then drain.
Whisk the eggs in a bowl adding the spices
Mix in the ground beef
Mix in the tomatoes
Fry the mixture into little omelets
The number of omelets made will depend on the size
Serve with rice (optional)